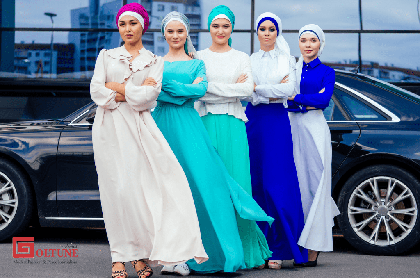 On Modest Fashion. The following article is from State of the Global Islamic Economy Report 2018/19; the sixth report in the series that was commissioned by Dubai Islamic Economy Development Center, DIEDC, and produced by Thomson Reuters in collaboration with DinarStandard and DIFC. We chose the modest fashion section for you to read here.
Modest Fashion has solidly moved into the mainstream, from models waltzing down the catwalks in hijabs for luxury brands to European fashion magazines sporting Muslim models on their front covers.
A notable shift has been high street retailers launching their own modest fashion lines, from Macy's in the USA to Marks & Spencer in the UK, and H&M worldwide.
Meanwhile, Malaysian actress Neelofa became the first hijab-wearing ambassador for French brand Lancôme. And, Muslim millennials are setting new trends in both Muslim and non-Muslim-majority countries.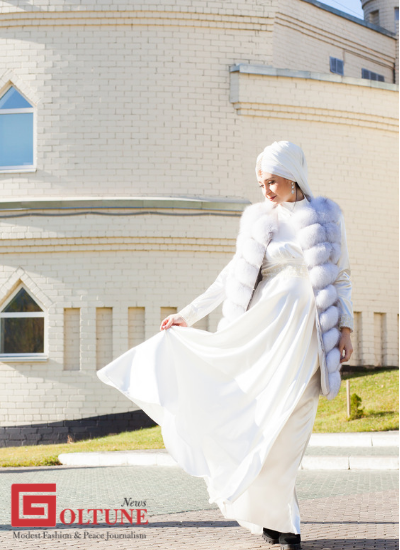 Muslim spend on clothing was US$270 billion in 2017, and is forecast to reach US$361 billion by 2023.
The segment is no longer confined to brands targeting wealthy Muslims in the Persian Gulf region with one-off fashion lines for Ramadan and gimmicky launches of hijabs. Modest fashion is moving into the mainstream, from luxury brands to high street stores, albeit with much more room to grow.
However, mainstream brands' adoption of modest fashion does present a challenge for small and medium-sized enterprises. Those businesses have organically developed their own modest fashion lines in the Organization of Islamic Cooperation, or OIC, countries and elsewhere. However, they lack marketing budgets and global retail presence. There is much room for improvement.
This is particularly apparent in the sustainable and ethical fashion space, with Muslim startups not yet adapting to this growing consumer phenomenon.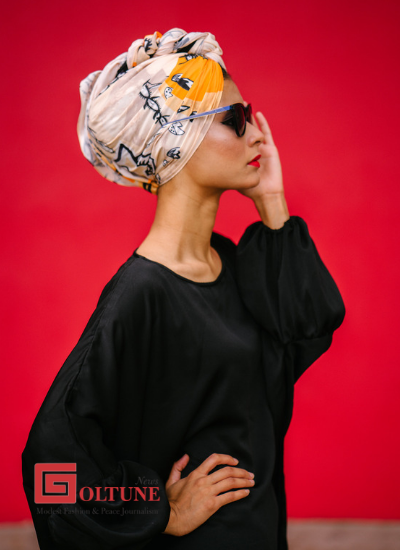 Furthermore, the fashion industry is often a world unto itself, with a tendency for being more cosmopolitan and culturally sensitive than society at large. furthermore, the industry is affected by government policies in many countries. For instance, the Canadian province of Quebec has restricted women wearing abaya and niqab from accessing public services. Or, Germany and Australia have banned school children from wearing hijab.
Nonetheless, mainstream fashion's adoption of modest fashion is helping to counter negative perceptions towards Islam, and the segment promises significant growth potential.
The modest fashion industry is becoming increasing competitive, with the entrance of the leading global apparel brands and retailers, and with greater coverage by mainstream media Leading brands, especially in the luxury segment, have sought to launch their own collections.
Modest Fashion has established its authority as models waltzing down the catwalks in hijabs for luxury brands to European fashion magazines.
List of most important actions taken at the modest fashion industry during 2018:
H&M Launches the first mainstream modest fashion Line called LTD. Collection this year for Spring/Summer, in the fast fashion space. This is an entire line that includes hijabs, not just a one-off small capsule Ramadan Collection which other major brands have started to create annually.
Dolce & Gabbana continues promoting modesty, and is collaborating with influencers such as Ruba Zai, in addition to other Middle Eastern influencers. And Halima Aden walks their couture show most recently in Lake Como with hijab and the designers quoted "we respect all religions and cultures" in this special show that showed saris and headscarves on the runway.
Furthermore, CH Carolina Herrera, Michael Kors and Massimo Dutti have also introduced their Ramadan Collections this year's Leading retailers globally have sought to accommodate modest fashion, opening an exciting avenue for customer-centric independent brands focused on modest fashion
Macy's, one of the largest US retailers, stocks modest clothing label Verona

Macy's Hijab Collection of Verona

Collection and sells hijabs; leading UK retailer Marks & Spencer's has also launched a modest fashion line in the UK and the GCC

Net-a-porter has a 'Modest' tab now with a 140 piece 'Modest Edit' of major brands like Mary Katrantzou, Jenny Packham, Valentino, Gucci, Dolce & Gabbana, Alexander McQueen and similar luxury brands' modest pieces to mix and match. 103 Modest fashion is gaining more coverage in mainstream media, with the broader acknowledgement of hijab online
Neelofa is beauty brand Lancôme's first hijab-wearing ambassador
Influencer Ruba Zai of Hijab Hills lands a solo cover on Cosmopolitan Magazine in

Ruba Zai in Dolce Gabbana during the Morocco photo shoot (2018)

Netherlands with hijab

Halima Aden continues to grace major fashion magazine covers including British Vogue in hijab
Apple released 12 new emojis including covered Muslim women for Apple keyboards
Saudi Arabia had its first fashion week in Riyadh with Sheikh Abdullah al-Mutlaq, a member of the Council of Senior Scholars in Saudi, stating women should dress modestly, but this did not have to mean wearing the abaya, opening a range of opportunities for more styles and modest clothing options.
The world's first Muslim women hijab shopping center opened in Istanbul: Zeruj Port AVM, an important development that could be replicated across the OIC markets, with an exciting linkage to the halal tourism industry. Meanwhile, OIC countries seek to strengthen their foothold in the modest fashion industry.
A notable shift in the modest fashion industry is that the high street retailers launching their own modest fashion lines.
There continues to be a very positive investment story experienced by independent and digitally native, modest brands, with important, albeit modest, steps toward building a modest-native billion-dollar brand
UAE-based The Modist received US$15 million investment from Vaultier7, an investment fund focused on supporting emerging brands
Malaysia-based Aidijuma Colors Group, which had previously acquired Hijup, has also acquired a majority stake in United Kingdom's e-commerce retailer, Haute Elan — building an impressive global footprint that sets it apart from its independent competitors in modest fashion
Germany and Australia have introduced legislations restricting students from wearing hijab at school
Quebec has introduced legislation that restricts the ability of women wearing abaya and niqab from accessing public services
Read the full report @ State of the Global Islamic Economy Report 2018/19;