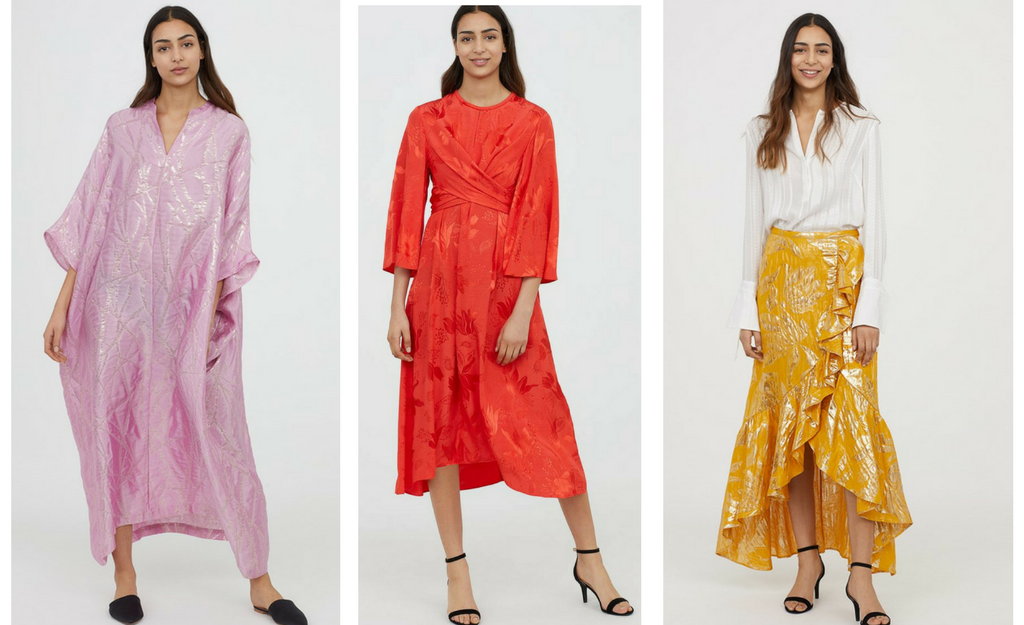 H & M launched its first official modest fashion clothing line for Spring.
Press Release –  H&M has become the latest brand to cater to modest fashion preferences. The company has launched its first ever collection of body covering pieces – including kimono dresses, kaftans and floor-length skirts.
The items are available in floral prints, bold colors and embroidered woven patterns. The Spring line will also feature "mini-me" items expressly designed for children.
H&M's head of design Pernilla Wohlfahrt hopes to appeal to women on a global scale with the new pieces.
"With the inception of the H&M LTD Collection, we were very much driven by a love of color, embellishment, and self-expression. There's a confidence and positive feeling throughout the entire collection, from the flowing silhouettes to the head-to-toe prints, that women all over the world can really relate to," Wohlfahrt said in a press release.
Ranging from 59.99 to 129 dollars, the collection is now available online with more items set to be released on May 24.