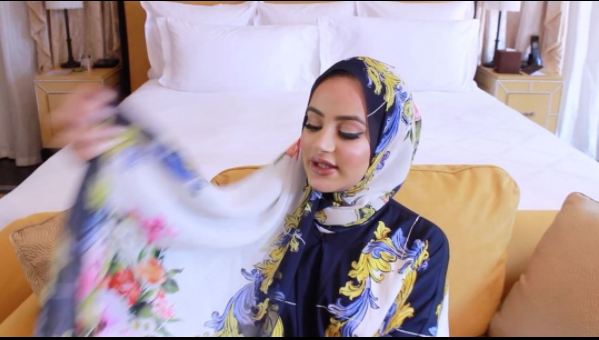 Summary: The Afghan-Dutch fashion blogger chats about her collaborations with luxury brands and setting an example for Muslim women
"Living my dream" are the words that hijab-wearing influencer Ruba Zai uses in her bio on Instagram, where she goes by the name HijabHills. It's an apt statement. Within three years, the 23-year-old has gone from being a little-known Muslim fashion blogger in the Netherlands, humbly sharing her hijab-tying tutorials through social media, to becoming a face of Dolce & Gabbana and YSL Beauty, and racking up a million followers on Instagram. In the wake of Somali-American model Halima Aden's success, Zai is yet another example of a Muslim woman making a name for herself in mainstream fashion.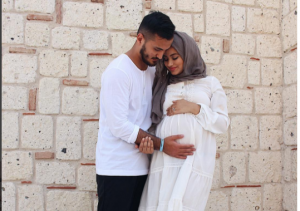 Zai, who announced through a romantic, bump-cradling post last week that she and her husband are expecting their first child, has quickly emerged as one of the world's leading hijab-wearing social media influencers.
The Afghan-Dutch fashion blogger travelled to Morocco this summer with Dolce & Gabbana, to produce a campaign that was promoted over Ramadan and Eid. The opportunity of a lifetime was presented to Zai soon after Stefano Gabbana started following her on Instagram, and began liking her posts.
"At first, I thought I was being cat-fished," says Zai, who was convinced that it was a fake account. The co-founder of the Italian label couldn't possibly be taking notice of her, she thought. "But sometime later, I received an email from Dolce & Gabbana saying that Stefano likes my style and wants to work with me," she says. "It was truly a dream come true."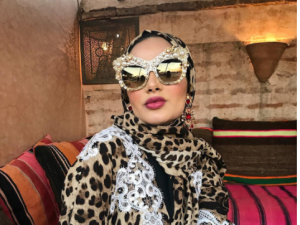 Having handpicked Middle Eastern influencers like Dubai- based Ahmad Daabas and Lebanon's Lana El Sahely to walk in recent runway shows, Dolce & Gabbana has its eye firmly fixed on the international market, particularly the Middle East.
Read the full story @ The National (UAE)