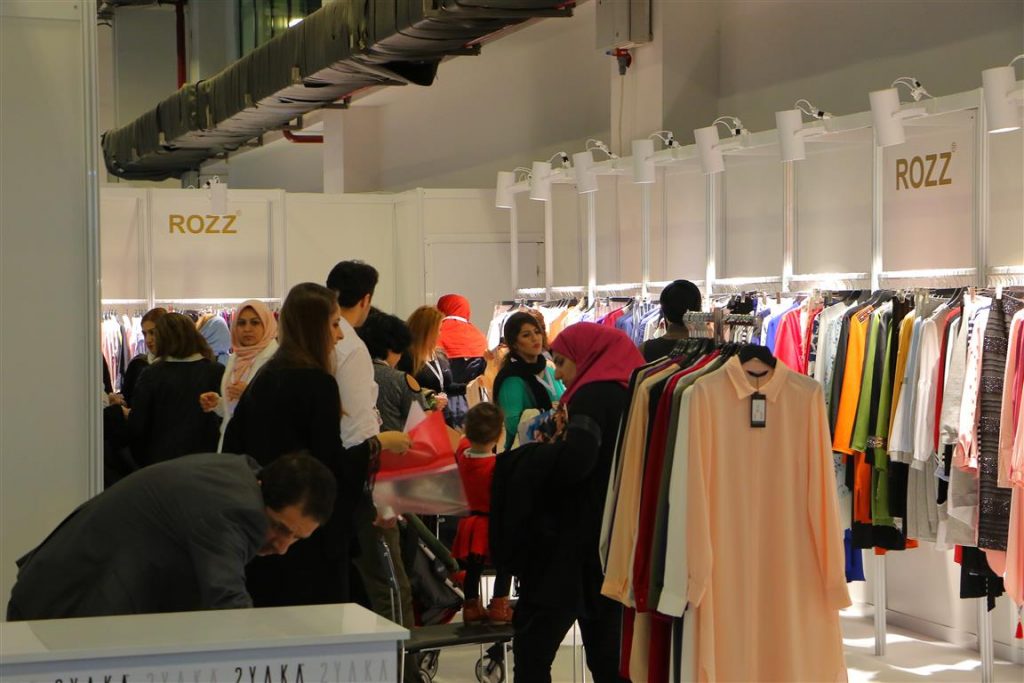 One of the biggest markets for modest fashion, Turkey, will play host to the prestigious Lifestyle Turkey trade fair later on this month.
Over 200 exhibitors specialized in modest fashion and hundreds more buyers and visitors from around 30 countries are expected at the event, which will be held for the third time in a row at the Istanbul Congress Center. In comparison, the 2018 event attracted around 90 exhibitors, 700 buyers and 5,000 visitors.
With Turkey considered a major hub for modest fashion in terms of manufacturing and consumer marketing, Lifestyle Turkey will provide a platform showcasing the latest industry trends. Fashion designers will also have the opportunity to gain unprecedented international exposure, with their products being displayed across 10,000 square meters of floor space.
"I look back and reflect on all the challenges that we have tackled … we work for a full year for an event of three days."
Muhammed Bukhary is the International Projects Director for event organizers Federal Exhibitions and Congress Management. In an email correspondent with Goltune News, he explained how and why Turkey was a natural host for a modest fashion convention.
"Turkey is home to many eclectic lifestyles, and while the population may be diverse in terms of dress codes and lifestyles," he said.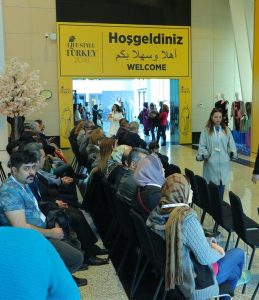 He added that the country was playing its part in helping the industry grow globally to its current value of $322 billion and this partly provided the impetus to develop Lifestyle Turkey.
"This growing industry needs an international platform that offers opportunities to those involved in the trade to engage, to explore, to help modest fashion manufacturers develop an international presence. It is well known that Turkey is highly dependent on exports, and since the fashion and textiles industry in general and the modest fashion industry in particular account for a considerable proportion of Turkish exports, we were approached by trade associations and local modest fashion communities to create a platform through which they could showcase their products," he said.
When Bukhary and his team developed their initial vision for Lifestyle Turkey, they envisioned a platform through which modest fashion professionals from around the world – whether they were buyers, designers or manufacturers – could be united through their common love for the industry.
There will be numerous networking opportunities for the scores of modest fashion professionals, bloggers, influencers and fashion journalists expected to attend from the likes of Malaysia, Indonesia, Singapore, UK and the USA. However, as the years have gone by, the event has also developed into an influential forum for modest fashion.
For example, manufacturers will be able to develop supply chains with wholesalers and retailers. Bukhary pointed out that many designers succeed in developing brand awareness through digital marketing, but struggle to translate that into hard business relationships. This is why there is a formal marketing and hosted buyers program that can facilitate exportation opportunities at Lifestyle Turkey.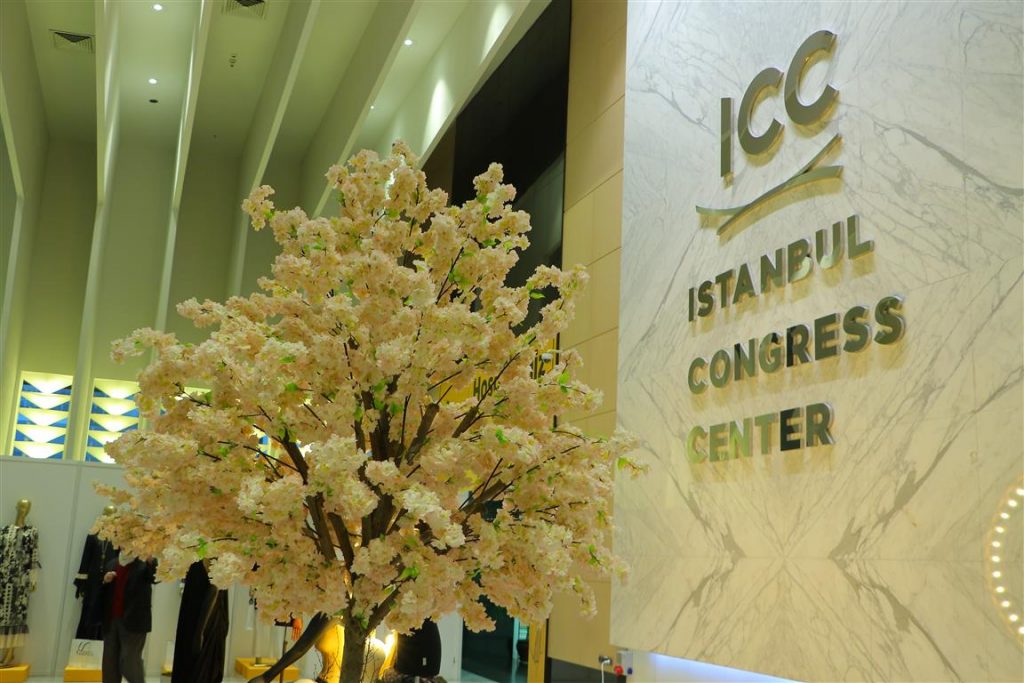 The event is also a domain for modest fashion thought leadership; one major panel discussion will focus on the progress of modest fashion globally and feature noted industry names such as Franka Soeria, Roshan Isaacs, Dilyara Sadrieva, and Özlem Şahin.  There is also an opportunity for participants to learn about how digital developments such as e-commerce and social media have impacted the industry.
"We are well aware of how the digital revolution have impacted the sales of products, in the modest fashion landscape we have witnessed some big steps towards the automation process. For example Modanisa is a global renowned brand; they have wonderfully translated their philosophy to different markets and cultures, gaining a solid footing in the process," said Bukhary.
There will be many networking opportunities for modest fashion professionals, bloggers, influencers and journalists at the Lifestyle Turkey. 
The reception to Lifestyle Turkey from all stakeholders has been largely positive, he added.
He added that international traders believed Lifestyle Turkey had helped save time and money by gathering many brands under one roof and were constantly in touch with organizers about when the next event was happening.
The event organizers are clearly committed to making each year's event better. This is why they have focused on providing opportunities for participants from developing countries such as Afghanistan and Nigeria to showcase their product.
For the first time, the event will also welcome a visiting committee of students and teachers from Pakistan and other emerging economies. This overarching commitment to making Lifestyle Turkey a truly international modest fashion event extends to delivering continuous improvement at future editions, added Bukhary.
"I look back and reflect on all the challenges that we have tackled over the course of the preparation period. The first thing that pops in my mind is this – how amazing is it to think that we work for a full year for an event of three days," he said.
Lifestyle Turkey, which is endorsed by the Turkish Ministry of Commerce, takes place on Jan. 17-19.