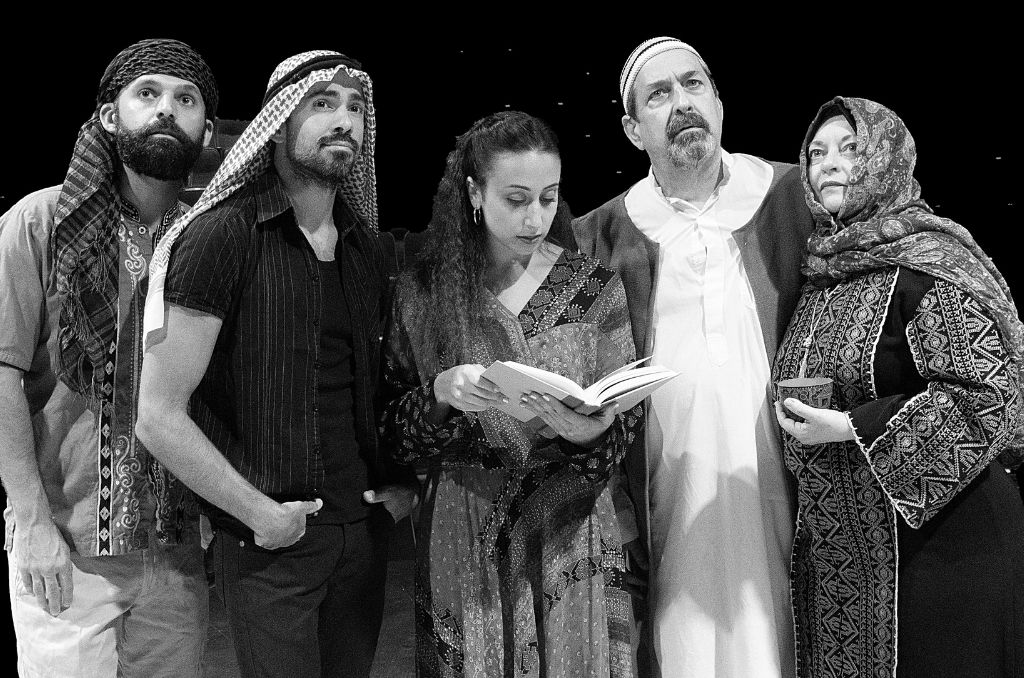 Press release – Seattle – Abraham's Land, an original musical by Seattle playwright, Lauren Marshall, Peacemindedly podcast first guest, and Pulitzer-nominated composer, Roger Ames, will go live on stage between July 15 and 18 at Kirkland Performance Center (350 Kirkland Avenue, Kirkland, WA). Performances will also be livestreamed nationally and internationally, with the goal of reaching audiences in the Middle East.
Set against the backdrop of the Israeli occupation of Palestine in the ten-day period, Abraham's Land tells a story of atonement.  Israeli Sergeant Yitzhak prides himself on being a righteous soldier. But when a Palestinian demonstration in Jerusalem appears threatening, he fatally shoots the provocateur, Ismail.  Devastated to learn that the victim was unarmed, Yitzkhak is haunted by Ismail's ghost.
Yitzkhak disguise himself as a Palestinian to go to a refugee camp in Gaza. He wants to return Ismail's identity card and ask his family for forgiveness.  In the process, he experiences the humanity of the other side and the darker aspect of his own.  Ultimately, he must choose between making amends and his duty to his country.
Why Now?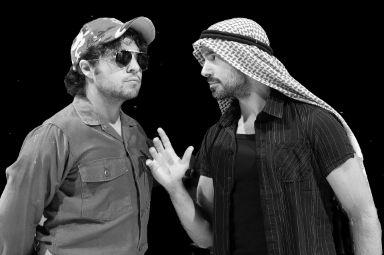 With recent changes in Israeli leadership, increasing tensions and violence in the region, the reexamination of the United States' role in the Middle East, and the rise of antisemitism, Islamophobia, racism and tribalism in the United States, this work is especially timely.
Thirty years in the making, Abraham's Land began as a Jewish/Palestinian collaboration, by Lauren Marshall, Hanna Eady, and David Nafissian. The same show was first performed in Seattle in 1992.  Marshall further developed it with Palestinian and Israeli youth at Seeds of Peace International Camp in 1999.  The current rendition features a new libretto and score.
Who are behind this production?
This innovative production is directed by acclaimed director David Grabarkewitz, former Resident Director at the New York City Opera.  Music director Paul Linnes conducts a seven-member ensemble.
The racially and culturally diverse, Broadway-caliber cast is drawn from New York City, Los Angeles and Seattle, with key roles played by Palestinian-American, Jewish-American, and Israeli actors.
"I am honored to pursue justice through this art form.  One of my desires is that audience members would allow themselves to lean into discomfort, look within, and hopefully leave grappling with some larger questions," says Chandry Abreu, one of the 22 members of the cast.
What to expect?
Each performance will be followed by a post-play discussion, with representatives from local Arab and Jewish communities.  In addition, the Saturday performance will feature a pre-show talk by a visiting public health professional and mother from Gaza, Alaa Hammouda, who will share her story from her perspective as a 30 year resident of Gaza.
Information you need to know about the performance:
A public preview performance is scheduled for Thursday, July 15, at 11 am PST to reach audiences in Israel, West Bank and Gaza. Remaining performances will be at 7 PM on July 15th (Opening Night), 16th, and 17th,  and 2 PM on Sunday, July 18th.   For ticketing, live and livestream, go to www.kpcenter.org or call 425-893-9900.  General admission is $39, students & seniors $25, with discounts for groups of ten or more.  Day of show rush tickets, as available, will be offered for $20, and for youth through TeenTix for $5.  Livestream performances are pay-what-you-can, with levels ranging from $1 to $20.
For more information, visit www.abrahamslandmusical.com.  To schedule interviews with the artists, please contact D'vorah Kost at 206 293-7108 or [email protected]
Bios of key players:
Lauren Marshall (playwright and production leader) has authored a dozen produced plays and musicals, including the hit Seattle revue Waiter, There's a Slug in My Latté, Whadda 'Bout My Legal Rights?, and The 100th Eye.
Marshal is the founding director of Theater of Possibility, which, since 2010, has been serving youth with autism and other (dis)abilities.  Whether teaching or writing, she strives to celebrate our common humanity.  Abraham's Land reflects her own journey as a Jewish-American, asking when does self-determination become discrimination, and grappling with whether Jewish identity should be tied to a piece of land or to a set of values.
Roger Ames (Music), Pulitzer Prize nominated composer, author and artist-educator, has been commissioned to compose operas and musicals for Off-Broadway, London Fringe, and the Hartford Stage: Martin Guerre, Illusions/Illusiones, and Amarantha.   He is published by GIA Music, Chicago, Belwin Mills, and Hinshaw Music.  Abraham's Land is his most recent work.
David Grabarkewitz  (Director) is a producer, director and educator with undergraduate and graduate degrees from The University of Hartford's Hartt Conservatory of Music and the London Academy of Music and Dramatic Arts. He directed the world premiere of the opera Twelfth Night, Der Gelbe Klang and The Death of Lincoln.  With Ames he founded the Children's Opera Workshop, uniting 32 young people from both Mexico and the United States to create new works of musical theater in both Spanish and English.
3 major actor's personal statements and bio: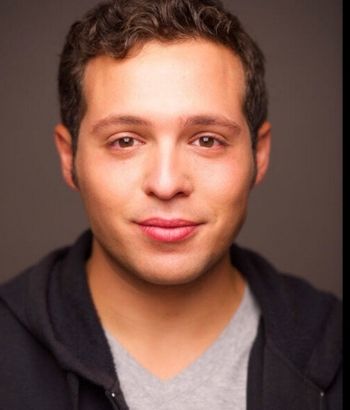 Michael Strauss (Yitzhak). Originally from New York City, and raised with a strong connection to my Jewish heritage, I am a proud Jewish-American actor. As a Reform Jew, I have felt a responsibility to visit, learn, and lead when it comes to all things Israel.
After two years working with Jewish youth around the world with B'Nai Brith Youth Organization (BBYO), I experienced first-hand the connection the world's Jews have with Israel. As an American Jew, I take on the role of Yitzhak with care and sensitivity.
Playing Yitzhak has challenged my own deep connections to a Jewish homeland.  I feel the weight of war, turmoil, and distress when discussing the plight of refugees, Jewish or Arab. My family arrived in America by way of Turkey, Russia, Germany, Hungary, and Cuba before finally settling in the Bronx. My great-grandparents established a chair in Hungarian studies at the Hebrew University in Jerusalem creating a place for Hungarian refugees to learn, free of persecution, in a new nation
I understand the plight of refugees but seek a deeper understanding of those displaced by Israelis and the wars fought between Israel and her neighbors. I have been to Tel Aviv, and seen Jews thrive. I have been to the West Bank and seen the concrete walls that divide us; if only glancing into the other side. I urge every person to learn and think critically and deeply when confronting the challenges of a two-state solution and autonomy for Palestinians. I urge you to value life, Palestinian and Israeli, and perhaps then we might find love and humanity climbing the invisible walls that we have created.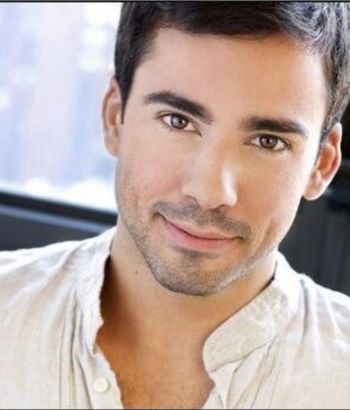 Netanel Bellaishe (Ismail). Born and raised in Be'er Sheva Israel to a Moroccan Arabic Jewish mother and a Tunisian Arabic Jewish father. Though both my parents were refugees who fled to Israel with very little to their name, they gave me a most wonderful childhood I will forever cherish.
As an Israeli, war was an inevitable part of my childhood and yet growing up, Arabic and Hebrew were spoken at home as one language peacefully residing under one rooftop. After a long and fruitful concert dancing career in Israel, I journeyed to America to pursue a career as an actor and singer.
I am honored to play Ismail, a Palestinian longing for peace who, much like myself, serves as a bridge between two cultures.  My grandparents, who raised me nonetheless, spoke nearly only Arabic. My childhood consisted of watching Arabic movies, passionately devouring Arabic food, listening to Arabic music and playing it (I play the Darbuka).
My heart will always be that of an Arabic Jew. I too, like Ismail, long for peace. Peace is the birthright of every person, be you Israeli, an Arab Israeli, Palestinian or simply a Human Being.  "God Will Hear" is the literal meaning of the name Ismail / Ishma'el, and to that I say "Inshallah" and "b'ezrat hashem".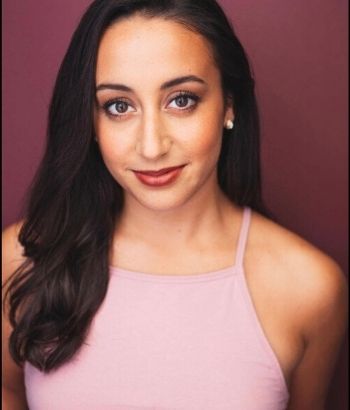 Maria Habeeb (Amira) is a NYC based Arab American actor and songwriter with roots in both Palestine and Lebanon.
After graduating from Syracuse University with a BFA in Musical Theater, she joined the Actor's Equity Union playing Junie in the national tour of "Junie B. Jones." Following that, Maria toured the Caribbean islands performing in "Aladdin" on the Disney Fantasy, and soon after performed in a reading of the new musical "Azul Otra Vez."
She recently released her second EP, "Reclaim," on all streaming platforms. Some favorite regional credits include Hairspray, Anything Goes, Mary Poppins, and Peter Pan. She is honored to help tell the story of "Abraham's Land."
---
Please Consider to Pledge to Our Independent Peace Journalism.
Thank you.
Goltune is editorially independent, meaning we set our own agenda. No one edits our editors. No one steers our opinion. This is important as it enables us to stay true to our values.
We practice peace journalism: to cover stories, feature individuals and profile organizations that base their practice according to peace initiatives.
Every contribution we receive from readers like you, big or small, goes directly into funding our journalism. Please support Goltune, large or small. Thank you.
Thanks for helping us to fund our Peace Journalism. Here is our Square account: "Please help us to fund our peace Journalism."
Send your contributions to our PayPal account: [email protected]
Or, contact us and let us know what we can do to deserve your support.