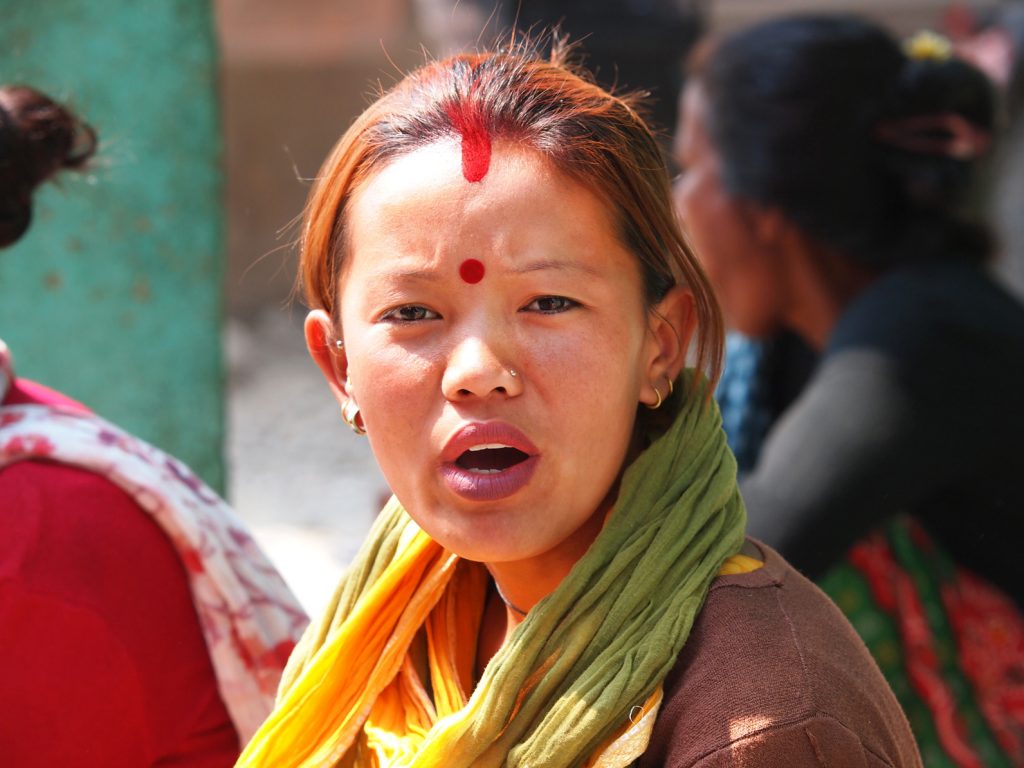 Since the information has become more accessible, the number of tourists, including Muslim women, have been steadily growing during the last few years.
Situated within the vicinity of areas with large Muslim populations, such as some parts of South Asia and Southeast Asia as well as the Central Asian and the Middle Eastern regions, Nepal has been receiving an increasing number of Muslim travelers in recent years. Thus, local tour operators in the Himalayan state, a popular trekking destination for almost a century, started offering specialized tour packages that cater to these tourists.
Pratab Adhikari had been running a trekking tourist agency, Wild Stone Adventure, for several years when he noticed that the lack of specialized Muslim tours in the Nepali market presented a unique opportunity.
"I started Nepal Muslim Tours because in Nepal there were no any other operators that cater to the needs of Muslim travelers. I thought this is a good opportunity for me to provide these services which I started in 2009," he said.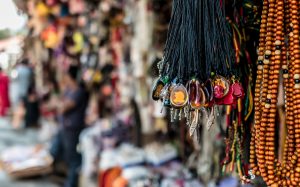 Adhikari's specialized Muslim tours consist of packages of five to six days that include halal meals, accommodation, transportation, and guided tours. In remote areas like Nagarkot where halal food is not available, his team delivers the meals from specific suppliers in Thamel, Kathmandu.
"Now in Kathmandu you can find plenty of Halal restaurants, while there are just a few options in Pokhara and even less in Nagarkot. So sometimes we just deliver the halal food ourselves to the customers during the tour," he said.
For his customer, Indonesian Meyranti Kartika Puteri, it was easy to find the details of his packages on Facebook, through which she immediately connected with him.
As a Muslim female traveler, Puteri has to plan her trips very carefully and finding tour operators like Adhikari makes things much easier.
"Firstly, I was surprised that the operators are not Muslims. But I was happy too because they were concerned about the things that we as Muslims have to do such as prayers and finding the real halal food." Puteri said.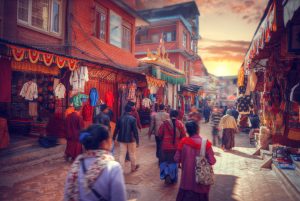 The package that Puteri went was included a guided tour around the Muslim quarters of Thamel, the UNESCO World Heritage Sites of Pashupati Nath, Swyambhu Nath, and Doudh Nath, as well as the Jama Masjid and Kashmiri Masjid mosques in Kathmandu.
Outside of the capital, the tour took her to the ancient city of Bhaktapur, Nagarkot which offers views of Mt. Everest and other peaks of the eastern Himalayan range, the Sarankot Hill, and finally to Chitwan.
"Recently, we started receiving many many inquiries, mostly from Indonesian, Malaysian, and Singaporean customers," said Ahidkari.
Shortly after Ahidkari started offering his packages, other local operators around Nepal also noticed the increasing demand for specialized guided tours for Muslims.
Raj Dhamala founded Adventure Mission Nepal Treks twenty years ago and started covering other destinations like Bhutan, Tibet, and India around ten years later. In 2011, his company started promoting Muslim tour packages.
One of the packages that they offer today include visiting Bhaktapur Durbar Square, Nagarkot, and Kathmandu's two mosques as well.
Not only do these local operators make effort to meet the needs of Muslim travelers, they also try to showcase a side of Nepal that is rarely seen by tourists; the local Muslim community.
Dhamala's website highlights the prevalent religious tolerance across the nation, adding that the Muslim tours are designed to bring forward the lifestyle of the local Muslims and their heritage.
Meanwhile, some Muslim tour packages like the one that has been offered by Seven Star Trekking and Expedition for the past four years include more adventurous activities like paragliding in Pokhara and Kathmandu and bungee jumping in Bhote Kosi River.
Many of the customers that go for these packages consist of solo and group female travelers like Puteri and her friends, who would otherwise feel less comfortable venturing into such unknown destinations.