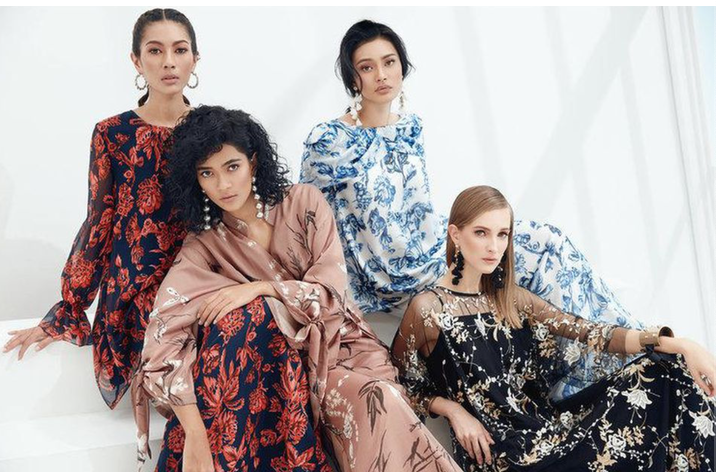 Miami – Finally, in the United States, the first international modest fashion week will take place in MIAMI, Florida between July 13 and 15. The event called MIAMI Modest, dedicated to Modest Wear along with modest resort wear and menswear.
Many designers will have opportunities to showcase their latest collections in different categories. The event is set to promote diversity, creativity, and modesty. The aim is to educate the general public on the concept of modest fashion and beyond.
The organizers hope to hold the event annually. The shows will focus on blending catwalks, trade shows, and talk shows.
Malaysia's world-renowned shoe couturier Jimmy Choo will be featured at MIAMI MODEST Fashion Week as Honorary VIP guest to launch the DEBUT of Malaysia Fashion Week-USA.
One of the highlights for the week is talk shows between International Modest fashion Influencers and expert. There will also be discussions about Fashion in Blockchain. The Inauguration will be on Saturday, launched by a few Prominent Miami and government agencies.
There is an opportunity for travel and government agencies to be a pillar sponsor for the event every year. This year's pillar sponsor is Malaysia.
Modest fashion is a multi-billion dollars industry going global. It wasn't just another seasonal fashion and it is not just a passing fashion trend, but it is a sustainable and lucrative market.
Modest fashion consumer spent is expected to rise to $368 billion by 2021, based on a report by Thompson Reuters. The report concluded, "The clothing may be modest. Its success is anything but."
Presented & produced by The Connector Group International and Stylo International.
The architect of MIAMI MODEST Fashion Week is Norsham Mohamad Garcia, a former banker in retail banking management, a Malaysian immigrant in the USA for over 2 decades and currently residing in Miami. She is the Managing Director of The Connector Group International, Founder of Arts Kuala Lumpur Miami and has been in the Sports and entertainment industry for several years.
The co-partner of MIAMI MODEST Fashion Week is Nancy Yeoh- Reissiger, CEO of Stylo International and the Founder/Chairman of Malaysia Fashion Week, Modesty and Mercedes-Benz Stylo Asia Fashion Week.
"The Charity Event & Malaysian Gala Night" will be held on Sunday as one of the key celebrations. The night showcases the richness of Malaysian culture and lifestyle through music, entertainment, cuisine, and Fashion Show by some of the most iconic Malaysian fashion designers who have dressed prominent South East Asia Public figures to Crazy Rich Asians.
Malaysia Gala Night is exclusively supported by the Malaysia Bumiputra Designer Association (BDA) and Malaysia Fashion Week.
MIAMI MODEST Fashion Week is a platform with a unique strategy to promote the talents and facilitate businesses as a true export of the country in Miami; the second most growing city in the United States. The event will unite many celebrated designers and businesses from all over the world. An opportunity for tourism and government agencies from a country to be a pillar sponsor for the event every year.