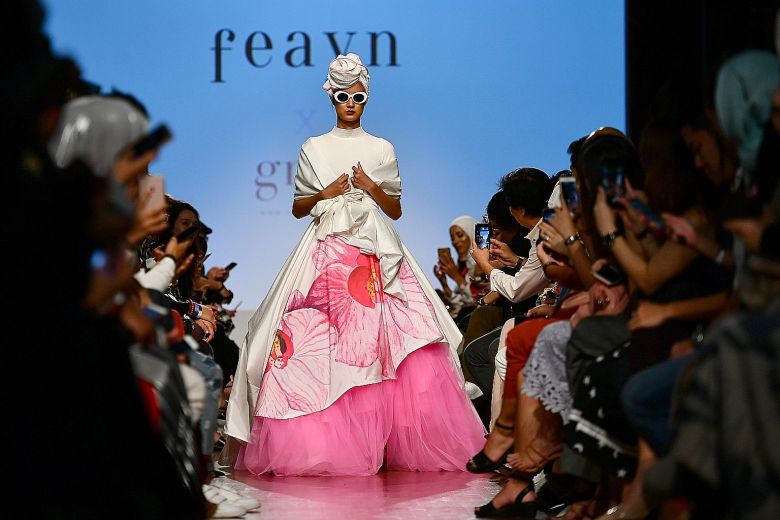 More than 50 designers, including modest designers, from 11 Asian countries took part in this year's Singapore Fashion Week.
Source: The Straits Times
Written by Mellisa Heng
The three-day fashion show featured 40 designers from five Asian countries in 13 runway shows.
Modest fashion targeting Muslim women was also highlighted this year with three shows featuring established designers from the region, including Malaysia's Jovian Mandagie and Indonesia's Dian Pelangi.
The modest designers sent bold prints, stripes and colours with bright embellishments down the runway, while Mandagie showcased sportswear-inspired looks with lots of pleats and fringing in a blue cotton and denim, embellished with tiny red glass beads.
Besides runway shows, this year's Singapore Fashion Week also included a series of technology talks with about 20 speakers, including digital influencers Nicole Warne of Gary Pepper Girl and Shini Park of Park & Cube, who spoke about brand marketing in a social media-driven world; and local clothing brand Love, Bonito's co-founder Rachel Lim, who shared her experience in online and offline retail.
Read more @ The Straits Times