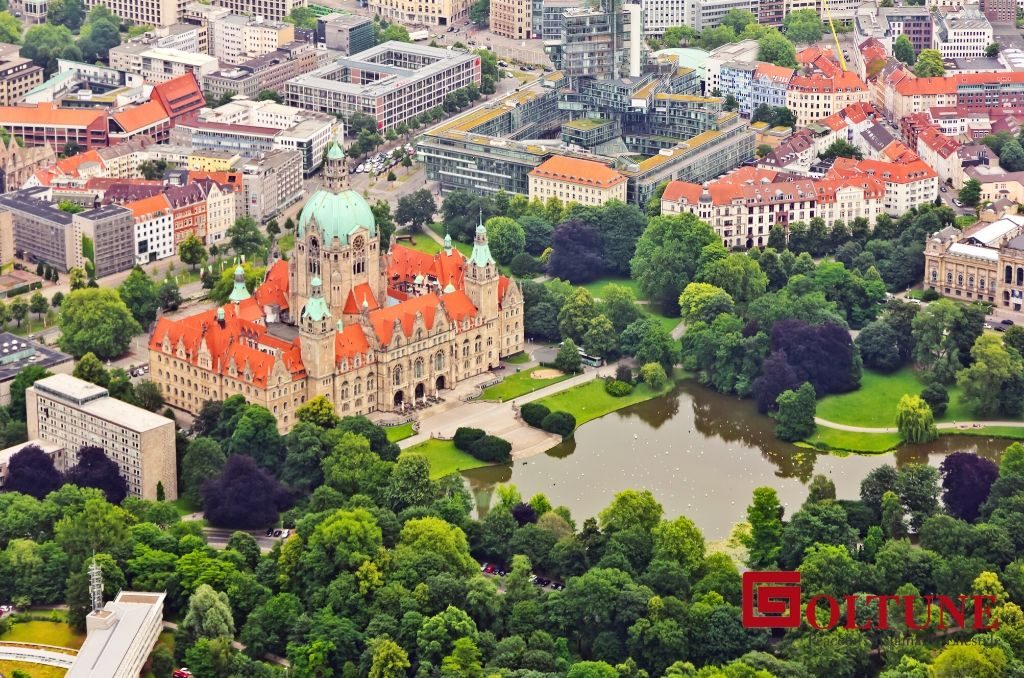 First announced by Deutsche Messe, Germany's largest trade fair operator, Halal Hannover, is a knowledge-sharing platform for the German-speaking halal community, takes place in Hannover, Germany between March 6 and 8, 2020
The three-day exhibition and conference attracted attention of Organization Islamic Cooperation (OIC). Halal Hannover conference program has been officially endorsed by Dubai Islamic Economy Development Centre (DIEDC). International attention toward Halal Hannover gained momentum when Dubai based Global Islamic Economy Summit, GIES, added a round table to discuss halal economy in Europe.
Every GIES round table usually takes place outside of Dubai, featuring experts from the Middle East, providing opportunities to exchange ideas and knowledge between Muslim and non-Muslim communities.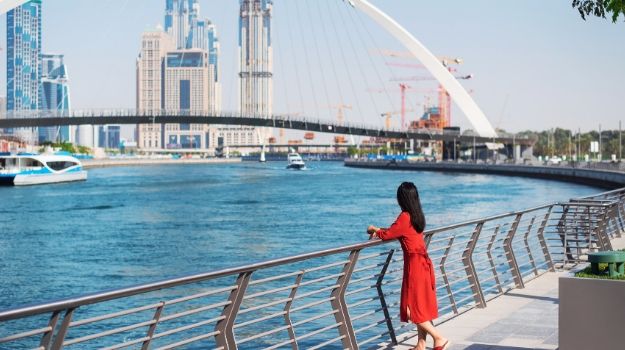 Due to its geographic location, many Middle Eastern countries do not import food from the West. United Arab Emirates has a different story. Home to one of the major international airports in the world, Dubai, the most important city both in the U.A.E and the Middle East, serves as an entry port to a large volume halal products.
The GIES will sponsor a round table at Halal Hannover to introduce some of the ideas that are going to be discussed the next Global Islamic Economy Summit, GIES to be in Dubai between November 9 and 10.
"Dignitaries, thought leaders and decision-makers from the international halal industry will gather at the event to discuss the benefits, opportunities and challenges of the international market for halal products and services." said Christoph Schöllhammer, Deutsche Messe's director for Halal Hannover.
Halal Hannover will feature products of two majjor industries in halal economy: cosmetics and Travel.
Halal Cosmetics:
With nearly five million Muslims living in Germany today, demand for halal cosmetics is strong. The halal cosmetic market is growing fast.
A study conducted by Technavio, a market research firm based in the U.K., projected that the global market for halal cosmetics will grow more than double to reach to to 55 billion euros by 2022. Annual growth over the next three years is expected to average 13.55 percent.
These global sales figures for halal beauty products indicate that there is potential to be leveraged, even within the German market. There are no centrally collected statistics on the subject in Germany, but inquiries made with manufacturers such as Fair Squared do give some indication of the scale of the demand.

The Cologne-based firm, in Germany, sells its natural and halal cosmetic products primarily online, but also in fair trade shops, pharmacies and selected drugstores. "We use only raw materials from fair-trade sources, and in 2018 succeeded in growing our sales by a further 25 percent to 1.5 million euros," said CEO Oliver Gothe. Fair Squared will be among the companies exhibiting at Halal Hannover.
In cosmetic products, the "Halal" label is seldom seen on its own; it generally appears in conjunction with "vegan" labels, "cruelty-Free" or "not tested on animals" claims and assurances of sustainability. More and more small and medium businesses are moving into these niches and selling their products online.
There are many newly established companies operating under the "back to nature" banner, developing products designed to appeal to both vegans and Muslims. One innovation in this area is a skincare line made of coffee oil extracted from used coffee grounds.
Halal Nail Polish
Nail polish is an area of cosmetics that touches on one of the core tenets of Islam. Observant Muslims pray five times a day. In the ritual cleansing that takes place before each prayer, water must actually touch and wet the fingernails.
Traditionally, this has meant that Muslim women must either forgo nail polish altogether or go to the trouble of removing it before each prayer. Now, however, there are several manufacturers who offer water-permeable and breathable nail polishes. The biochemical properties of these products mean that water is able to penetrate through to the fingernails.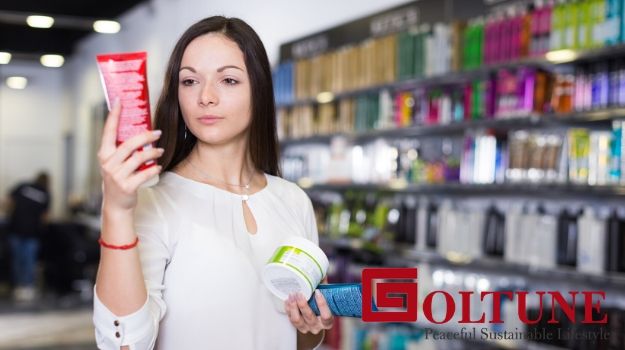 These products are also free of formaldehyde, toluene and camphor – harmful chemicals that are almost always present in conventional nail polishes. Because, in addition to being water permeable, these new nail polishes are free of chemical, animal and alcohol-based additives, they are also marketed as being suitable for allergy-sufferers, vegans and pregnant women.
Searches on Amazon for "halal cosmetics" currently yield hits for as many as 224 products. L'Oréal, the global market leader in cosmetics, offers hundreds of halal-certified products, but the company's focus is not primarily on the German market, but rather on Muslim-majority countries and the USA.
Halal Cosmetics in Germany
The Germany-based international fragrance chain Douglas currently has nearly 400 articles on its German website that are marketed as vegan and largely also suitable for Muslim women. For example, it has makeup brushes made of synthetic hair. In more recent times, Germany's drugstores, traditionally one of the country's primary channels for cosmetics, have seen growing competition from importers like Oriental Style, which sources high-quality Saudi cosmetic products from stockists in Dubai.
Halal Travel
The island of Mallorca is Germany's most popular travel destination in Europe, while Thailand is the destination of choice for those looking for something far away and exotic. But what of the country's 100,000 or so non-Muslim travelers who prefer to vacation in peace and quiet, away from the hustle and bustle of big crowds and frenetic nightlife? Munich-based travel agency Suaytour is actively targeting this group. "Enjoy a conservative vacation with your family," its advertising reads.

Suaytour services 3,500 other agencies in six countries and even runs a branch office in Moscow for that country's 18 million Muslims. It generates as much as 40 million euros in sales annually. CEO Feyruz Dursun says he has no problems getting sales, but notes there are too few hotels and flights, and not enough investors. In terms of marketing, he says he relies on word-of-mouth referrals and trade shows.
London-based Internet marketing success story HalalBooking.com is Europe's leading booking platform for halal-friendly travel. Germany is the platform's third-largest market after the UK and France.
Halal Tourism in Europe
Marketing specialist Rebecca Widrig, the HalalBooking.com manager in charge of German-speaking Europe, explains: "Non-Muslims also use our platform, mainly because they like the female and family-friendly facilities on offer. Many are looking for vacations in quiet, private settings. Our marketing does not actually target non-Muslims, but we do get bookings from this group because they value the service and support they get from us."
Suaytour is able to provide concrete figures. Some 16 percent of its customers are values-conscious non-Muslims, and a further four percent are friends of German Turks who are keen to try halal hotels in Antalya Province. Recep Aydin of Duisburg-based travel agency KAM 2000 puts the non-Muslim share of his customer base even higher, at 30 percent. They are mostly locals from the state of North Rhine-Westphalia.
There is also a certain degree of cooperation between agencies and organizations in this sector. For example, KAM 2000 also sells package deals from HalalBooking.com. Similarly, HalalBooking.com itself has a cooperation agreement in place with the German arm of Islam-compliant KT Bank (Frankfurt, Cologne, Berlin, Mannheim) under which holders of credit cards issued by the bank receive discounts of up to 20 percent on accommodations booked via HalalBooking.com. KT Bank also has a cooperation agreement with Turkish Airlines (THY) under which it offers installment payment options for purchasers of airline tickets.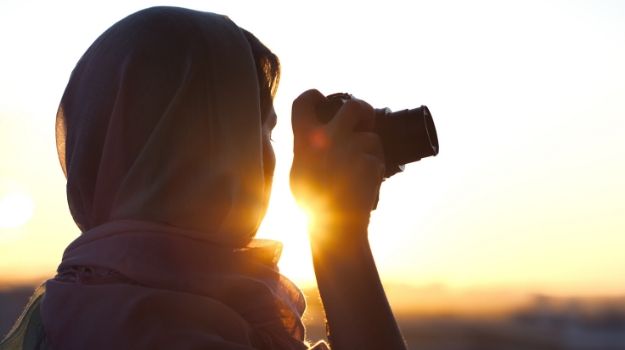 Halal-friendly hotels are not confined to Muslim countries. They are available in non-Muslim-majority destinations as well – even on Mallorca. In terms of currently available options, HalalBooking.com's Rebecca Widrig points to a child-free (14+), women-only hotel on Mallorca that is staffed exclusively by women. There is also a women-only resort listed on the platform. In Finland there is even a private vacation island that is for women, only: Super She Island.
Another important consideration for halal travelers is that hotels and resorts have in place careful controls on the use of smartphones in bathing and other areas where women may be present without head coverings or in bathing costumes. This, ultimately, is to prevent inappropriate photographs and videos of hotel and resort guests from winding up on social media.
Several years ago, HalalBooking.com added a filter function to its website that enables customers to refine their searches by absence of alcohol and availability of women-only pool, beach and wellness facilities, and halal food. The filter allows customers to specify the degree of halal-conformity they require and thus tailor their vacation to their requirements.
The explosion of tourism on the Balearic Islands and in Thailand is one reason why more and more German vacationers are turning away from mainstream tourism. Another reason is curiosity: Germans are nothing if not keen travelers and explorers. Either way, they now have access to a destination which until quite recently had been very difficult to access.
Halal Tourism at Halal Hannover
In September this year, Saudi Arabia introduced electronic visas for EU citizens. Understandably, Germany has only a few travel agencies with expertise in travel to Saudi Arabia, and historically they have tended to specialize in halal travel and pilgrimages. Balcok Travel Agency, a family-owned firm in Essen, is a case in point.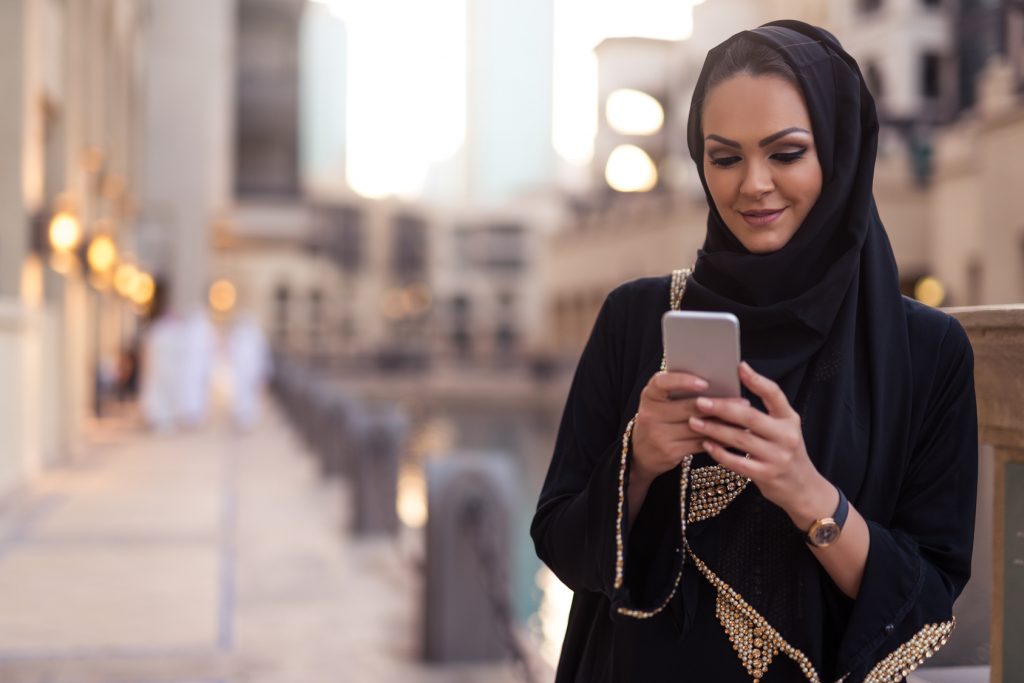 Balcok, which has a staff of over 10, has been helping pilgrims from Germany travel to the Muslim holy sites of Mecca and Medina for 35 years. The agency gives personalized advice to its travelers and provides them with the services of a dedicated women's representative as well as female childcare support. Now that Saudi Arabia is issuing eVisas, Balcok's expertise can also be made available to non-Muslims.
Saudi Arabia has a wealth of beautiful beaches and coastline that have until now been largely out of bounds for swimmers and divers. Balcok Travel Agency will be exhibiting at Halal Hannover.
In what ways are Muslim travelers changing tourism? This question will be high on the agenda at Halal Hannover, including in the show's conference program. Demand for halal travel is growing worldwide, and the tourism industry is increasingly taking notice. Germany is no exception.
For more information on Halal Hannover, visit their website at: