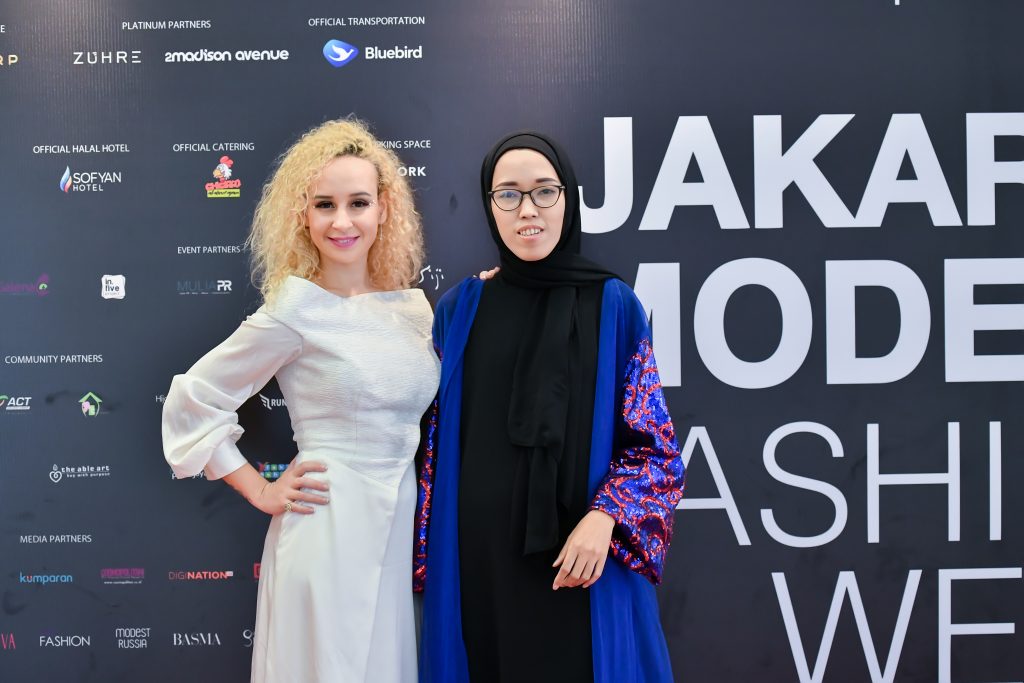 Press release, Dubai 2019
Franka Soeria and Ozlem Sahin
  are two Muslim women organizers from Indonesia and Turkey co-founded a modest fashion agency called Think Fashion. They will hold their second  modest fashion week in Dubai called Dubai Modest Fashion Week, DMFW, between March 7 and 9. DMFW promises to be a "disruptive concept' within the fashion industry to bring modest fashion designers, social media stars and thought leaders to collaborate for broadening the mainstream fashion industry.
"We never imagined that we will reach this milestone. It was started with a concept. With a non-stop efforts and collaboration spirit, we made it as a global brand," said Soeria.
The main theme for
DMFW
this year is to normalize modest fashion for every taste and style. The organizers cleverly tried to include March 8th, International Women's Day, in their timeline to highlight exclusivity of women fashion.
Think Fashion will hold Modest Fashion Catwalk (modestcatwalk.com) to help participant designers with their sell and branding. "Modestcatwalk.com is a marketplace dedicated to [Think Fashion's] modest fashion week's designers with the concept from catwalk to wardrobe," said Sahin.
The event will take place at miX Dubai by Alain Ducasse restaurant. Ducasse is a renowned chef and creator launching his first restaurant in Dubai. the venue for the catwalk is a space spread over three floors with views of the sea and Palm Jumeirah in Dubai.
"we see ourselves as guardians of the industry, not the authority," said Sahin. "We are here to support, nature and highlight modest fashion talents from all over the world and create a sustainable global business relations for all the industry stakeholders."
Goltune News will cover Dubai Modest Fashion Week between March 7 and 8. Please stay tuned with Goltune News.