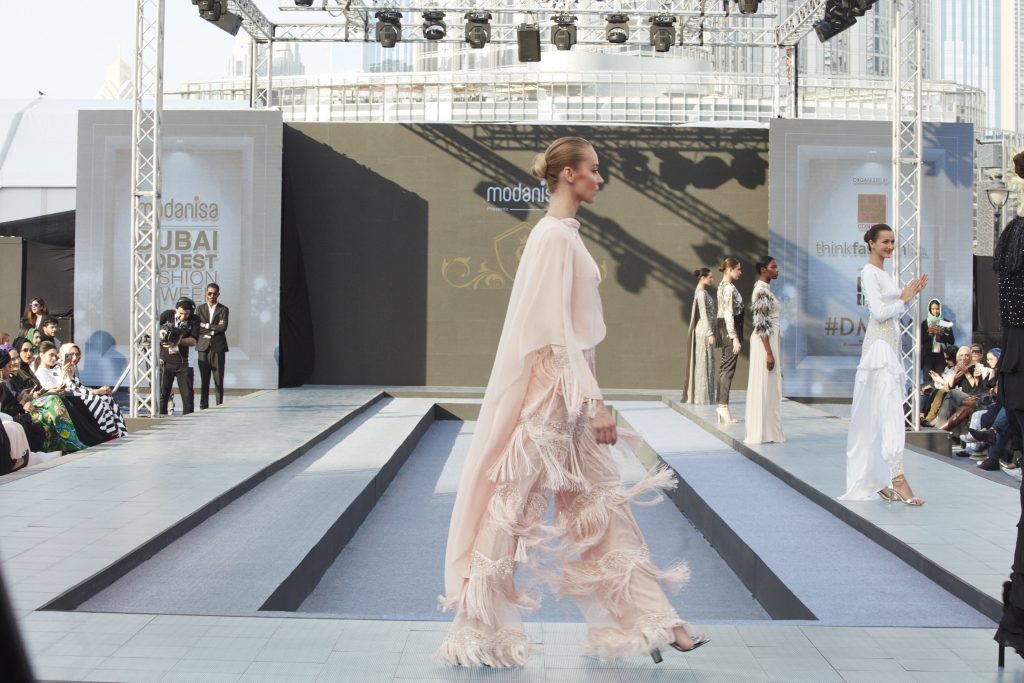 Diversity, respect, and elegance were the words most used at the Dubai Modest Fashion Week.
Dubai, December 11 – Two supermodels, one American Halima Aden and the Turkish-European Tülin Şahin, appeared at the first Dubai Modest Fashion Week to promote tolerance and greater interaction between diverse group of people.
"The world needs all of us to be less judgmental," said Aden." We should be embracing each other, not labelling and pushing away people just because they are different to us."
The two women had jetted into Dubai to take part in shows being curated by modest fashion retailer Modanisa. Aden opened Dubai Modest Fashion Week (DMFW) on Friday evening, walking exclusively for bridal wear and evening gown designer Raşit Bağzıbağlı.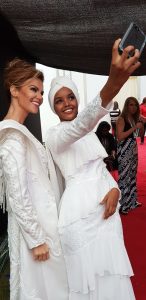 On Saturday, Şahin was on the catwalk for Selma Sarı, whose show on the outdoor catwalk had to be abandoned on Friday following torrential rain.
While both models come from Muslim backgrounds, the two practice their faith very differently. 20-year-old Aden, who maintains her conservative dress on and off the catwalk, is the poster girl for young Muslim women after becoming the world's first hijab-wearing model. 36-year-old Şahin, named 'one of the 50 best models in the world' by Allure Magazine last year, has never before participated at a modest fashion event.
Quickly bonding during rehearsals, the duo later posed for media and took selfies with dozens of young guests at the event.
The multi-billion dollar modest fashion industry caters to tens of millions of women who prefer to dress elegantly, yet more conservatively. Turkish designer Selma Sarı has become one of the most popular modest fashion labels.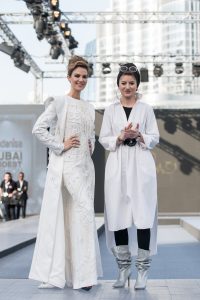 For her collection ad DMFW, Sarı chose white, silver and other soft colors for her jumpsuits and dresses. He collection was inspired by the Diwali Light Festival, an annual celebration popular across the northern hemisphere that signifies the triumph of light over darkness, and goodness over evil.
Sarı's collection was one of 30 fashion shows at Dubai's Burj Park. During the three-day event in downtown Dubai, there were many catwalks by designers from around the world, boutique shops, workshops, and networking opportunities for buyers, designers and global influencers, such as Dina Tokio, Isra Chaker, Mariah Idrissi, Nabiilabee, and Gauahar Khan.