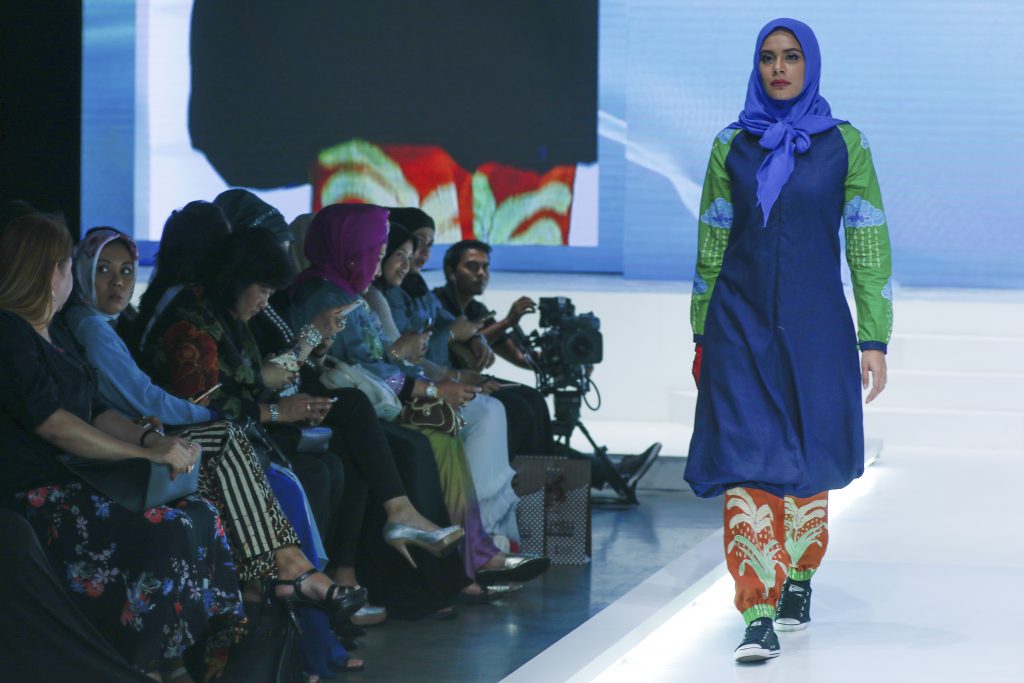 Modest fashion show in Duabi will be held on Dec 8 and 9. Goltune will cover the show in Dubai.
Source: Emirates Woman
Writer: Harriet Pudney
Don't get us wrong, we've loved seeing all the highlights from Modest Fashion Week in London since its inaugural showing in February, but we've been a little jealous too. Why not here too? Surely the Middle East's most fashionable city (we think) would be a natural choice.
Well, looks like the organisers agree. On December 8 and 9 this year, Dubai's first Modest Fashion Week will be held at Burj Park in Downtown Dubai.
It's set to be a goodie, too, with 30 shows on the schedule from designers from five continents. You can also expect fashion talks, exhibitions and workshops, organisers say. Brands like Huw Roman (from Japan), Fillumae (from the USA), Mizaan (of Germany) and the Kuwaiti label Anotah will be on hand, to name a few.
Expect the front row to be packed, too. Models Halima Aden and Mariah Idrissi are set to attend, as well as bloggers like Leena Asad, Melanie Elturk, and Rumena Begum.
Dubai was an obvious venue when it came to taking the festival further, organisers say.
"Modest fashion has its own talents, stars, market and capital cities, we created the event series to bring authentic modest fashion to the mainstream," co-founder Franka Soeria says.
"After Istanbul and London, we consider Dubai the center for modest fashion in the GCC, and this December we can't wait to celebrate modest fashion designers from around the world in this truly innovative city."
"Dubai's vital positioning within the fashion industry provides the most suited platform for Modest Fashion throughout the GCC," organising partner Arif Ebrahim says. "This is not only a trend but an emerging industry in its own that will play a huge role within the realm of global fashion."
We can't wait to see what hits the runway.
Read more stories at Emirate Woman