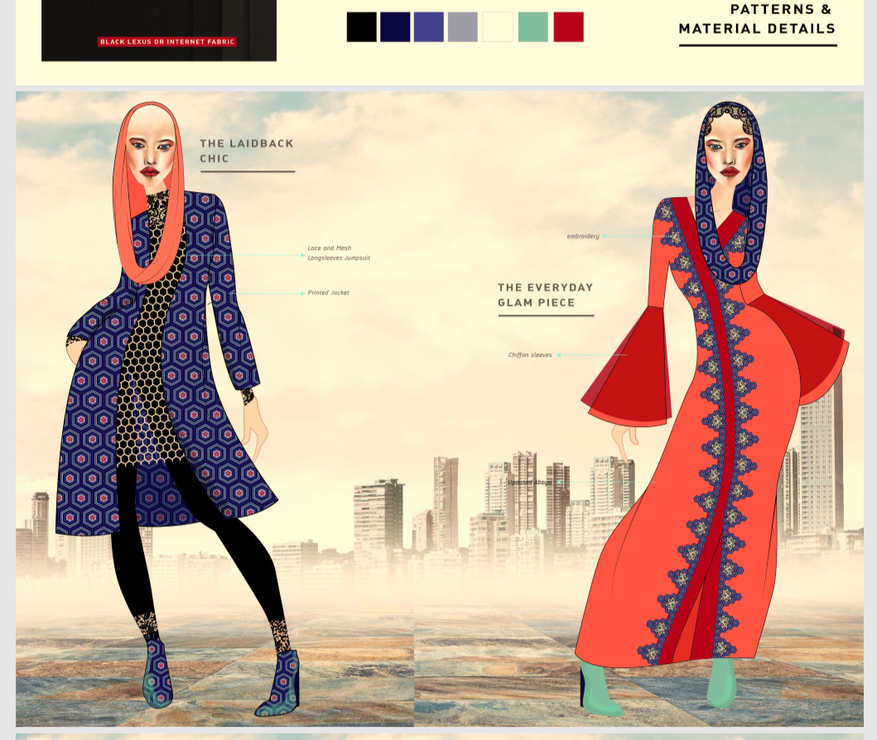 In this story, you will learn:
The winner for Project Modest is announced today

The designer will showcase her collection at Yas Mall in October of the year

Her clothes will be available at Tryano Store for sale
Press release – Grazia Middle East
Writer: Ellie Simons
We are utterly thrilled to reveal the long-awaited winner of Project Modest – our first-of-its-kind fashion design competition that is sure to launch one very talented designer's career.
Back in July we teamed up with Yas Mall, Abu Dhabi to offer a seriously amazing opportunity to a budding fashion designer. As the region's first modest-wear design competition, the concept was simple: sketch your modest design, enter, and wait…
After endless deliberation by our esteemed judges: Sara Al Madani, modestwear designer and entrepreneur, Sharmila Murat, General Manager of luxury department stores Tryano and Saks Fifth Avenue, Alison Tay, Grazia's Editor in Chief and Olivia Phillips, Grazia's Digital Editor, our winner was chosen.
Drum roll please…
Congratulations to Emily Grace Angelie d. Lerioas!
A message to Emily Grace Angeli from the jury committee:
Your designs inspired our judges … and will now be brought to life to walk the catwalk at Modest Fashion Weekend in Yas Mall, from 4 – 6 October.
Not only that, but you will also be joining the team for a two-week internship at Grazia, as well as being joined by fellow designer and judge, Sara Al Madani for a mentorship lunch and have your design created and sold at Tryano in Yas Mall.
We would like to thank everyone who entered and we look forward to discovering even more rising stars next year.
Photos: Supplied 
Source: Grazia Middle East