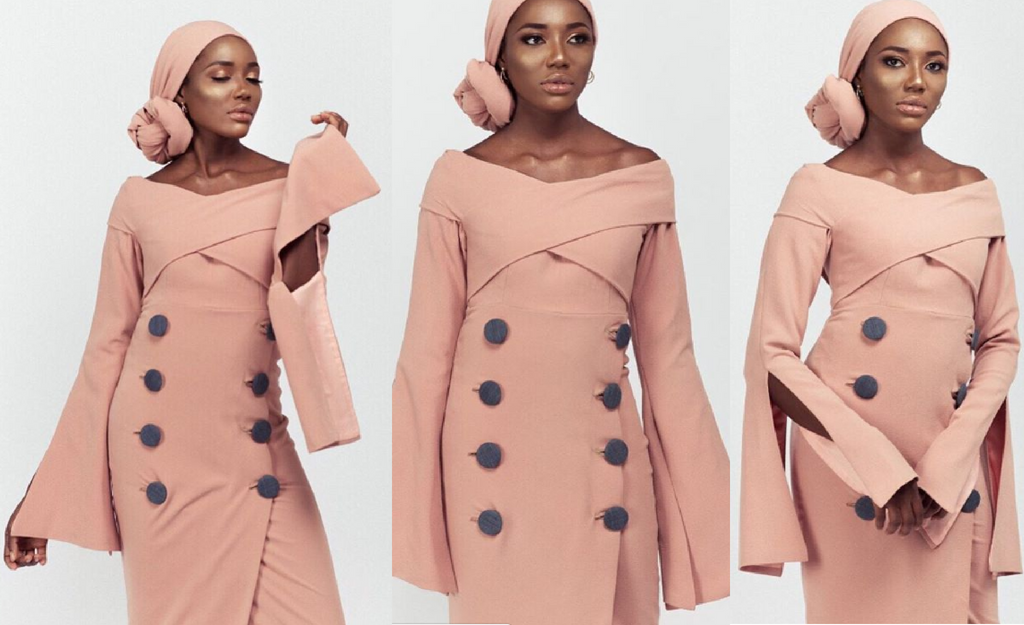 Fatima Gadido is Creative Director for Amnas Closet, an African modest fashion brand, dedicated to bring Nigeria's modest fashion taste into the modest fashion industry.
In their instagram page, they explain that Amnas Closet is inspired by the Baobab tree, the kind of tree iconic to the the African continent and lies at the heart of many traditional African remedies and folklore.
As they explain in their Instagram page:
"Baobab tree is found mainly in Africa, it grows nearly 100 feet tall and has a strong exterior with a fire resistant bark. The tree can withstand the driest droughts and yet still manages to bear edible fruits. The baobab tree is symbolic of the Amnas woman: strong, resilient and grounded. This workwear edit is designed for such a woman who can withstand the toughest climate without losing her essence as a woman.
The capsule also serves as an exploration of Amnas' root as an evolving IT brand for millenials, whose core and traditions may be familiar, but the results are surprising.
The Edit's nude palettes and tailored power dresses resonate with the brand's desire to offer versatile options for today's evolving modest woman."
Hafsah Mohammed, Nigerian vloger and influencer, and founder of Intersectional Feminist organization, usually model for Amnas Closet.
The African brand just launched a new collection called Work Wear Capsule, designed for  women "who can withstand the toughest climate without losing her essence as a woman," as they explain in their Instagram story feed.
Read more @ Plus.ng
These photos are the courtesy of Amnas Closet website.
| | | |
| --- | --- | --- |
| Turquoise Two Piece Skirt and Blouse * Hand beaded pearls and crystal studded collar * Top falls slightly below waist * Fully lined * Long fitted skirt * Back invisible zipper closure * Crepe | Dusty Pink Botton Dress    * Decorative bold button detail * Long side slit sleeves * Side v-neckline * Stretch crepe * Back invisible zipper closure * Polyester lining * Hand wash only | Brown Flair Hand Dress * Detailed gathered waist * Stretch crepe * Back invisible zipper closure * Fully lined * Overlapping slit |