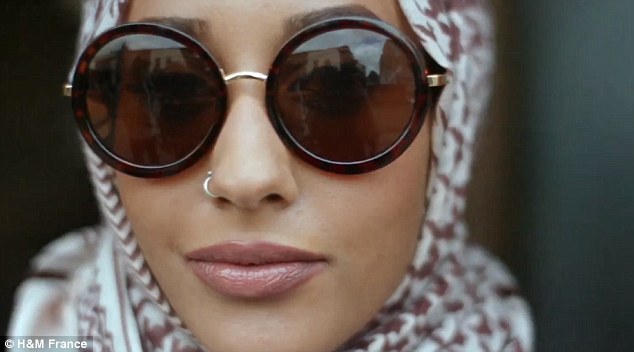 Main point: Mariah Idrissi, 24, is first hijabi model to sign to major modeling agency
Source: Daily Mail
Writer: Keiligh Baker
Mariah Idrissi is not your typical model. Not because she wears a head scarf and not because she is an openly practising Muslim –  but because she has opinions and goals which she is not afraid to talk about.
In person she's smaller than one might expect from a model – and of  course, she is very beautiful, with perfect skin, pouty lips and large brown eyes.
She would not have become the first Muslim model to wear a hijab in a major fashion campaign otherwise.
But Mariah has opinions – plenty of them – and she is refreshingly forthright about what she says as her mission to bring modest fashion to the masses – regardless of religion.
'I want to bridge that gap between east and west,' she tells MailOnline.
Read more on Daily Mail …