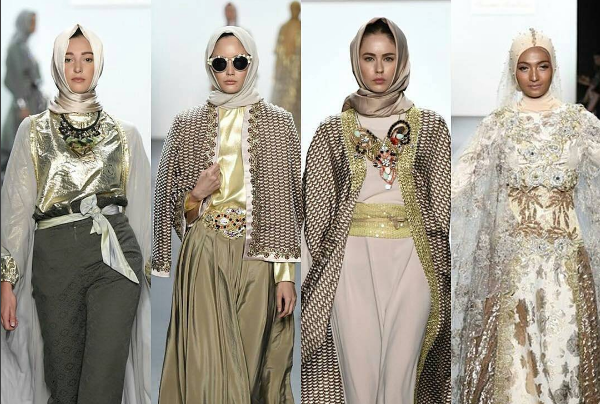 Main Point: Indonesia and Malaysia want to be influential at the multibilion dollar fashion industry  
The Qur'an, Islam's most holy text, advises women to "dress modestly and draw their veils over their bodies". Combining these religiously inspired guidelines with fashion-forward creativity, designers from Southeast Asia, particularly Indonesia and Malaysia, are beginning to make their mark on the fast-growing global market for Islamic fashion.
One of the most successful is Jakartan designer Anniesa Hasibuan, who made history during September's New York Fashion Week (NYFW), one of the most important fixtures in the fashion calendar, when she became the first Indonesian to show at one of the event's official venues.
Equally groundbreaking was the Islamic thread running through her collection, providing another first in the history of NYFW: all outfits in the collection were paired with a hijab. 
Hasibuan's D'Jakarta collection was reportedly inspired by her love for the diverse vibrancy of her home city. Featuring modest, yet intricately designed, gowns and tunics, the showcase earned the designer a rapturous standing ovation. Notable fashion publications including Elle and Teen Vogue heaped praise on the designer in the aftermath.
Globally, the already significant demand for Islamic clothing is rising. According to Thomson Reuters' State of the Global Islamic Economy Report 2015-2016, revenues generated by purchases of modest clothing by Muslim women in 2015 were estimated at $44 billion. The same report predicts that by 2021, overall Muslim spending on clothing will reach $368 billion. As the report states: "The clothing may be modest; its success is anything but."
Follow the story @ South East Asia Globe …