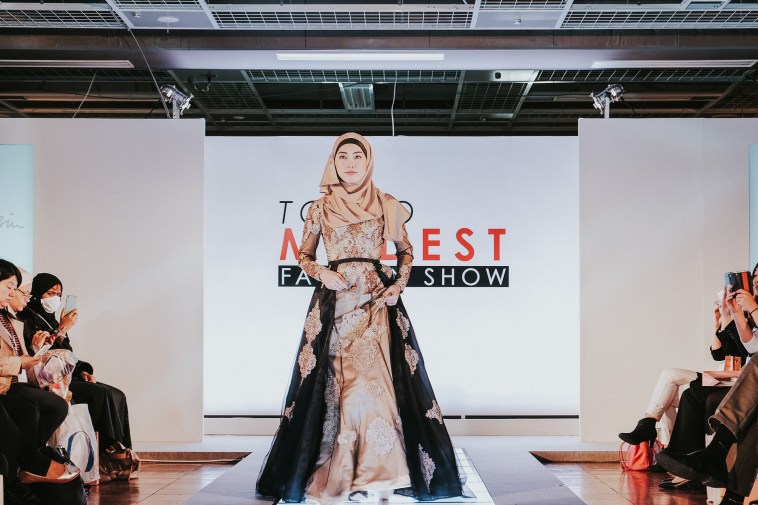 Main point: for the second time in less than 4 months, Tokyo shows its modest fashion forward signature
Source: Mvslims
Writer: Zeenie Malik
Designers from Singapore and Malaysia showcased their modest wear to cater to a growing Muslim presence in Japan.
"Tokyo Fashion Show was an eye-opening experience for my company," says Nur Faadhilah Binte Akashah, Business Development Associate for Fatimah Mohsin Singapore. "The intention of the trip was to solely expose my brand in the modest fashion scene that was up-and-coming in Japan."
Banded waist maxi dresses and chiffon hijabs trended on the runway. British lifestyle blogger, BubbleGumHijab, was on deck between shows to lead hijab styling sessions. Locals were dazzled by the chic variations of wearing the headscarf.
"We had our own 'let's try hijab' [session] among all the visitors and the acceptance from the Japanese was incredible," says Afiq Iskandar Razizad, Business Development Director for Rina Salleh Clothing. "Some of them bought the shawls after the session. Some of them came out from the exhibition hall wearing hijab after trying it."
Follow the story @ Mvslims