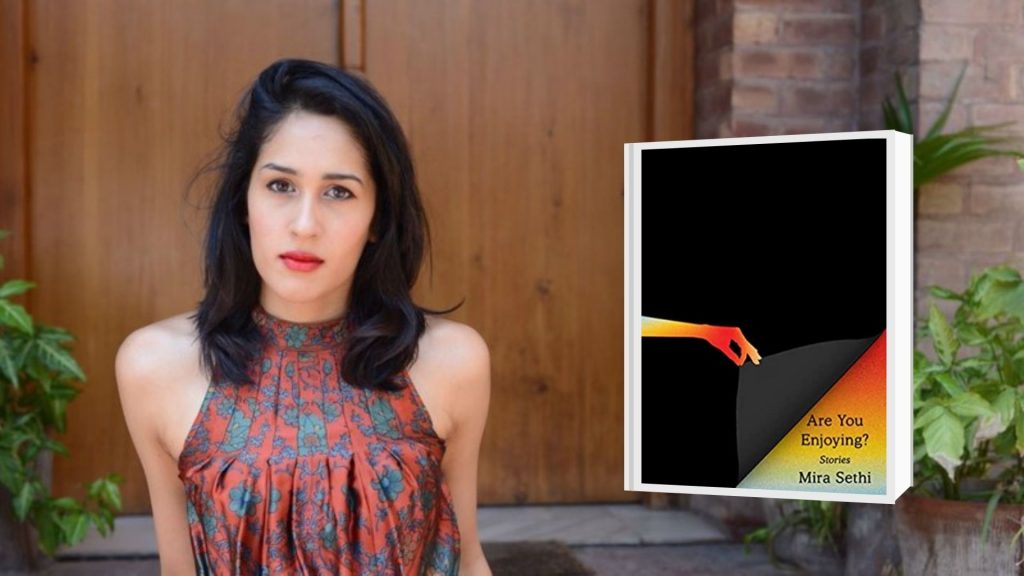 About the author:
Mira Sethi is a Pakistani actress, model, and writer. She worked at the Wall Street Journal as an assistant book editor, and contributor to the political commentary on the subject of Pakistan.
Sethi decided to return to Pakistan to pursue an acting career in 2011. She never left writing and journalism. Are You Enjoying is a collection of short stories about sexuality, class intersect and Pakistani courageous women.
Are You Enjoying?

Mira Sethi
About the Book
Are You Enjoying? is a collection of short stories from the high-stakes worlds of television and politics to the intimate corridors of home, and bedroom. These wryly observed, deeply revealing stories look at life in Pakistan with humor, compassion, psychological acuity, and emotional immediacy. The plots include:
Childhood best friends agree to marry in order to keep their sexuality a secret.
A young woman with an anxiety disorder discovers the numbing pleasures of an illicit love affair.
A radicalized student's preparations for his sister's wedding involve beating up the groom.
An actress is forced to grow up fast on the set of her first major tv show, where the real intrigue takes place off-screen.
And much more!
Every story bears witness to the all-too-universal desire to be loved, and what happens when this longing gets pushed to its limits.
Kirkus Reveiws – The characters in Sethi's debut struggle with their individuality because of the straightjacket imposed by conventional society.
In "Mini Apple," Javed, a divorced television star, engages in a passionate affair with an American official only to find that he inconveniently develops feelings for her.
In "Breezy Blessings," up-and-coming actress Mehak Ahmed comes to terms with the limits of moving ahead on talent alone. She realizes she needs to wield her sexuality as a commodity if she wants to play more than the role of "lead's sister" for the rest of her life.
Every story bears witness to the all-too-universal desire to be loved, and what happens when this longing gets pushed to its limits.
The stories are especially striking for their portrayal of hidden homosexuality. While Roshan, Mehak's on-site assistant, must depend on the whims of his boss for his secret to remain safe, the rich have better means.
In "Tomboy," one of the more touching stories, childhood friends Zarrar and Asha, who are both closeted, marry each other to deliver the pretense that they're straight. Each understands that it's a marriage of convenience.
In "A Life of Its Own," the young newlyweds Farah and Kashif, who stay in Pakistan to help their aging parents rather than move to the U.S. for their careers, find that the harsh realities of life in small-town Pakistan can be softened with money.
Class shows up again in the title story when upper-class Soni indulges in an affair with a boorish, married older man.
While Sethi's descriptions—"the gray in Asher's hair became a mischievous afterthought, like a snaggletooth on a beautiful woman: the succumbing, teasing quirk of a faultless mold"—are punchy and the stories raw, they tread worn ground. There are not many novel insights to be garnered here.
Biting and incisive stories that successfully walk the fine line between boldness and sensationalism.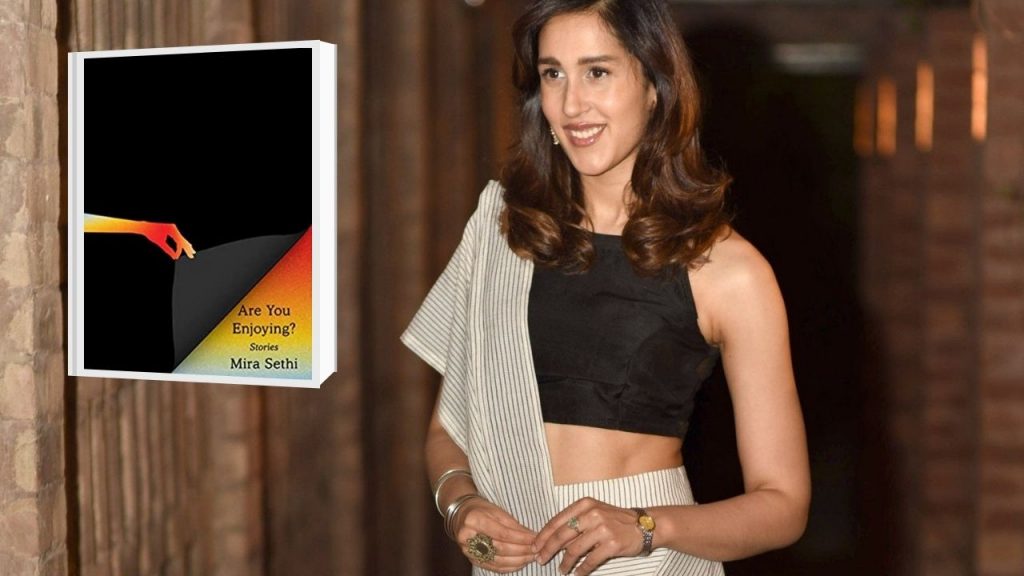 ---
Please Consider to Pledge to Our Independent Peace Journalism.
Thank you.
Goltune is editorially independent, meaning we set our own agenda. No one edits our editors. No one steers our opinion. This is important as it enables us to stay true to our values.
We practice peace journalism: to cover stories, feature individuals and profile organizations that base their practice according to peace initiatives.
Every contribution we receive from readers like you, big or small, goes directly into funding our journalism. Please support Goltune, large or small. Thank you.
Thanks for helping us to fund our Peace Journalism. Here is our Square account: "Please help us to fund our peace Journalism."
Send your contributions to our PayPal account: [email protected]
Or, contact us and let us know what we can do to deserve your support.