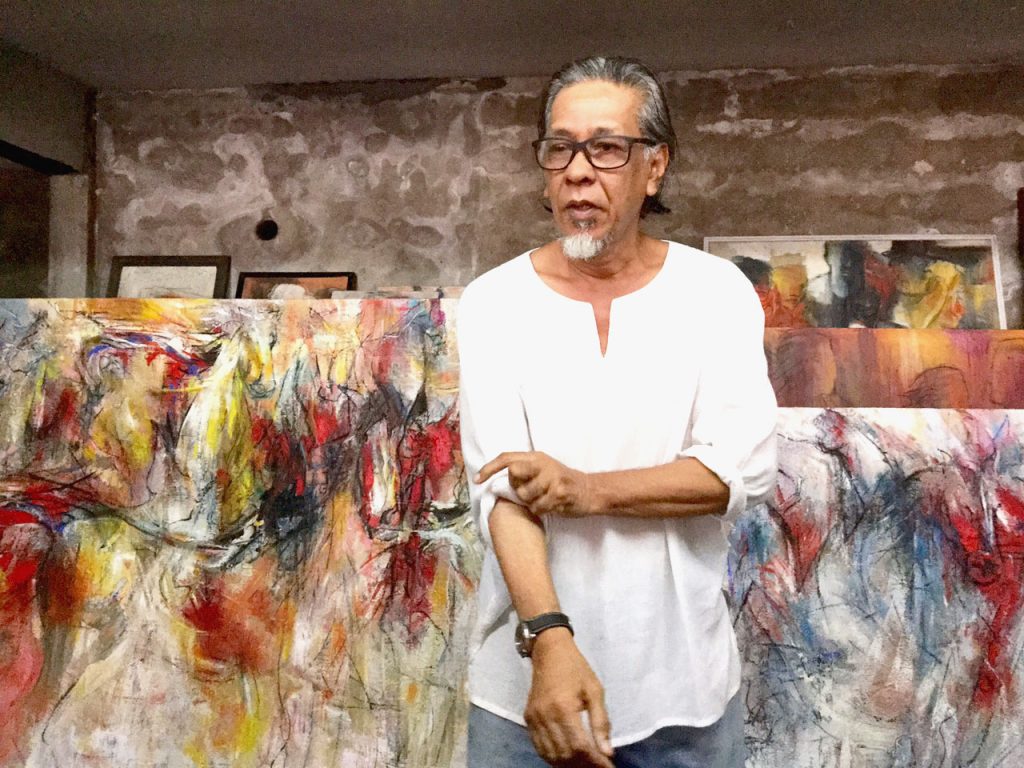 Summary: Yusof Ghani, one of Malaysia's best known painters, wants to use art in Islamic attire to make it more appealing – and not just to Muslims.
Source: The Star online
Yusof Ghani will showcase 15 paintings, 12 of which will be printed on clothes that are Islamic in design at the Asia House in London for five days from April 3.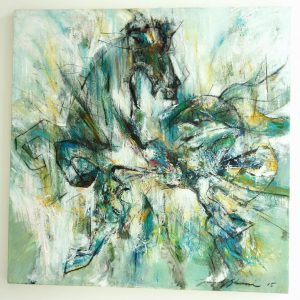 The 67-year-old professor of Universiti Teknologi Mara, who is also a sculptor, said that preparing for the solo art exhibition had given him the chance to "interpret my paintings into wearable art".
He will be collaborating with his son Muhammad Zaki, the managing director of Sofearose, an Islamic fashion house based in Petaling Jaya.
He said the selected paintings would be printed on peplum dress, long dress with cape, long skirt, abaya, cardigan and kimono.
Yusof, whose career spans over three decades, has held exhibitions throughout the world, including Berlin, Moscow, Washington, San Francisco, Singapore, Jakarta, Tokyo and Madrid. However, this will be his first "art to wear" show.
Malaysian High Commissioner to Britain Datuk Ahmad Rasidi Hazizi will open the exhibition, which is the fifth in the 'Segerak' (Simultaneous) series as Yusof hopes to attract 10,000 people, both locals and Malaysians in London.
Muhammad Zaki said the show with the concept of Art to Wear would give a better understanding of Islamic fashion, which could be sophisticated and suitable not only for Muslims but also everyone.
"We want to impress on people that Islamic fashion is something that everyone can go for. It is modest fashion… simple yet sophisticated," he added.
He believes that London is the perfect venue to export local culture globally.
"It can be a new platform for the Art to Wear industry in Malaysia."
Muhammad Zaki, who quit his job as a pharmacist a few years ago to concentrate on fashion, said there are many foreigners among his clients.
They include buyers from New Zealand, United Arab Emirates, France, Russia and Australia.
"Some of them are buying the items via post, others come personally to my shop," said Muhammad Zaki, who advertises on the Internet and occasionally holds exhibitions. — Bernama
Read more @ The Star online