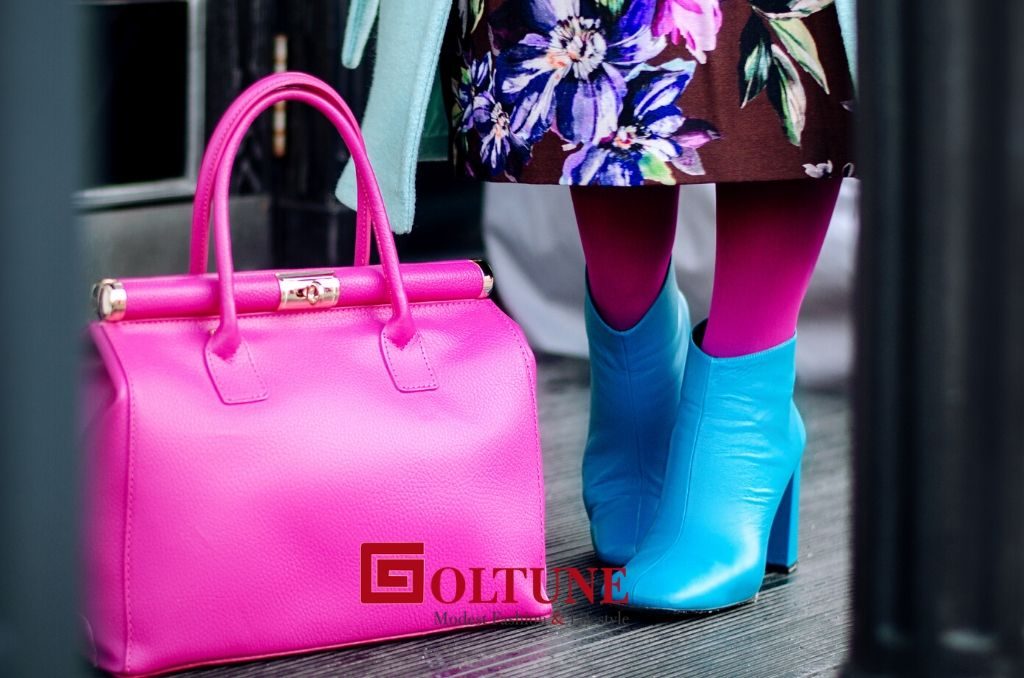 Chic modest outfits winter for hijabi fashion and modest women
Winter in South Africa is a unique experience. Here, some areas might be not-too-cold, where I can carry a light jacket with my modest fashion outfits. But, some parts of the country can be very cold and snowy. In Johannesburg, my town, winters can get quite harsh. I will make sure my winter gears are handy, just in case!!
Chic and Modest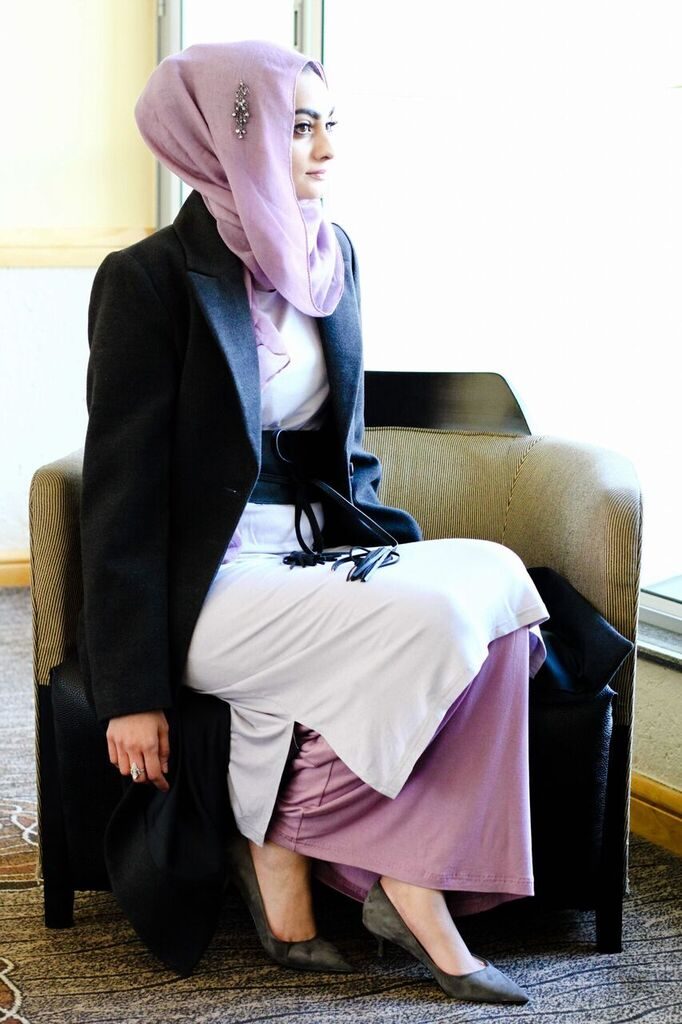 Being "hijabi" in cold weather is less hectic compare to summertime. And, the good part about wintertime is that most stores carry long sleeve dresses and long skirts. All I need to do is play around my different ideas of style and choose the most enjoyable one for me.
My favorite clothes for winter are chic modest outfits in full length coats. I throw coats over any outfit, and I become modest and elegant in no time.
From Trenches to coats in various fabrics such as linen, cotton, wool, leather and even light waterproof raincoat, I can usually find a coat that suit my taste and budget. Sometimes, I pile on the layers underneath for added warmth, add thermal undergarments, gloves, boots and I'm good to go.
Colors
My favorite chic modest outfit for winter includes many shades of grey, maroon, tan/beige. However, I don't restrict my winter wardrobe to these tones. Sometimes a bright beautiful color can make me feel cheerful on a cloudy gloomy day. I try to wear what makes me happy. I try to choose modest fashion outfits that looks and feels pleasant to me and my taste.
Currently, I'm loving the look of lilac purple color with grey shades. I try to match my modest outfit in maroon and blush pink colors. Pink is a safe and feminine color for all times, especially winter. I tend to go darker during winter, in less 'sunshiny' colors. Pink color gives an accent to my modest winter outfit.
Flowy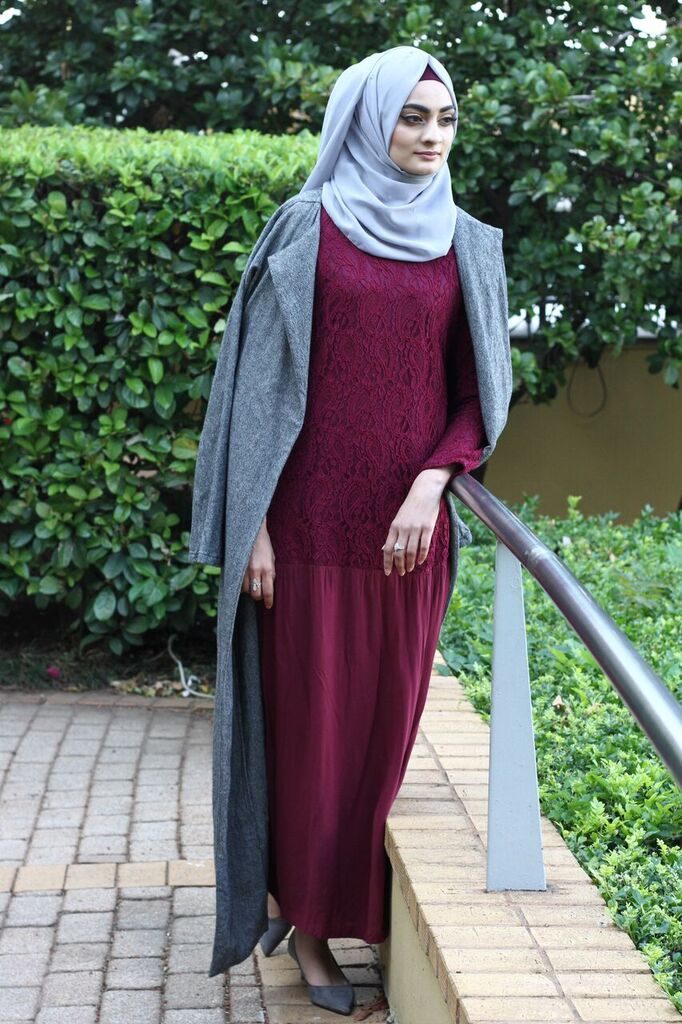 I can still rock my flowy dresses and skirts in the chilly weather. I simply throw over a coat and add some thermal leggings, leg warmers or tights to keep me warm. Abayas also afford me the opportunity to pack on layers underneath. Kimonos, for their length and cover look, are also good ideas. I choose Abayas made from thicker, winter appropriate fabrics. Then, I fix my look with seasonal trimmings like faux fur or tweed to enhance my look in gray winters.
I wore bomber/puffa jackets, bomber vests and faux fur gilets last year. I am going to take those out of my closet this winter. Leopard print was quite popular on the runways with designer labels such as Moschino and Dolce & Gabbana. I couldn't be more excited as I've always loved a good leopard print hijab or accessory with an all-black ensemble.
Velvet
Velvet is a thicker outfit usually good for winter times. I like velvet because it looks chick modest outfit in winter, luxurious and elegant. Velvet can also be edgy when worn with a leather jacket. I do not be afraid to play around with my modest fashion look in winter, or any other seasons for that matter.
Floral prints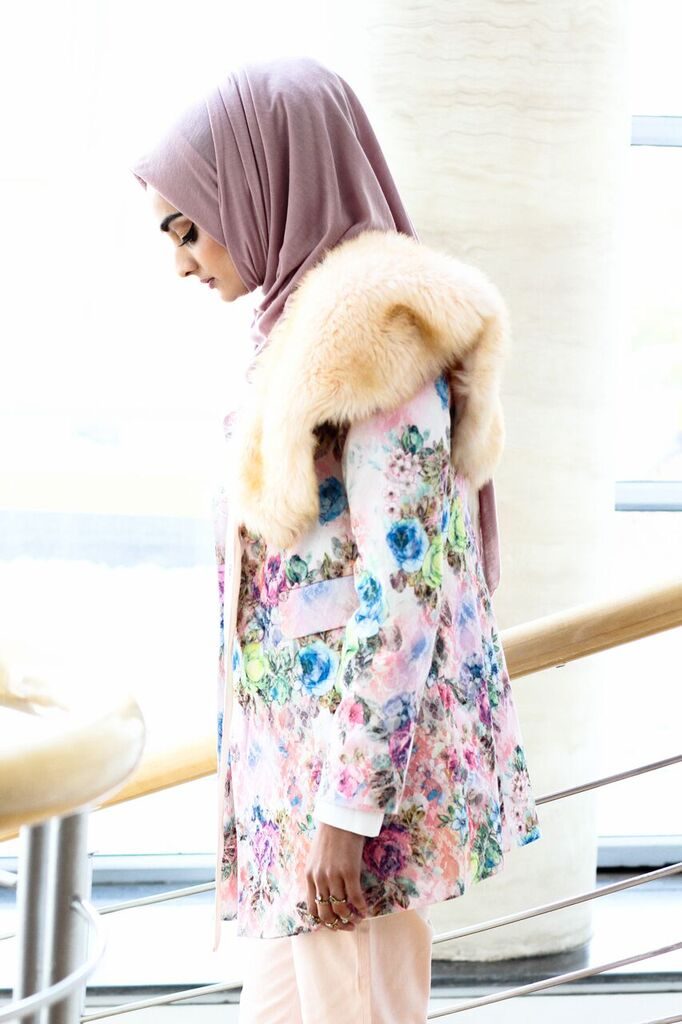 Floral prints are usually good choice during winter. They look happy and elegant outfit for modest fashion in winter. I try to keep up with my floral outfits since I think they are beautiful and feminine.
Another nice modest outfits for winter are tartan/plaid prints (think Scottish kilts) in a host of different colors in shirts, coats and even dresses. I've seen so many variations to this print, I'm sure there will be a color combination and print-style to suit every modest fashion outfits.
I know I will be outside more than usual with friends, so I want to be able to move freely. With long skirts and and flowy dresses, I think I can get around my town real easy. For me, it's all about finding the style not being afraid to blend pieces and colors from different seasons. Because you never know what fun outfit you'll come up with when you dig into your closet.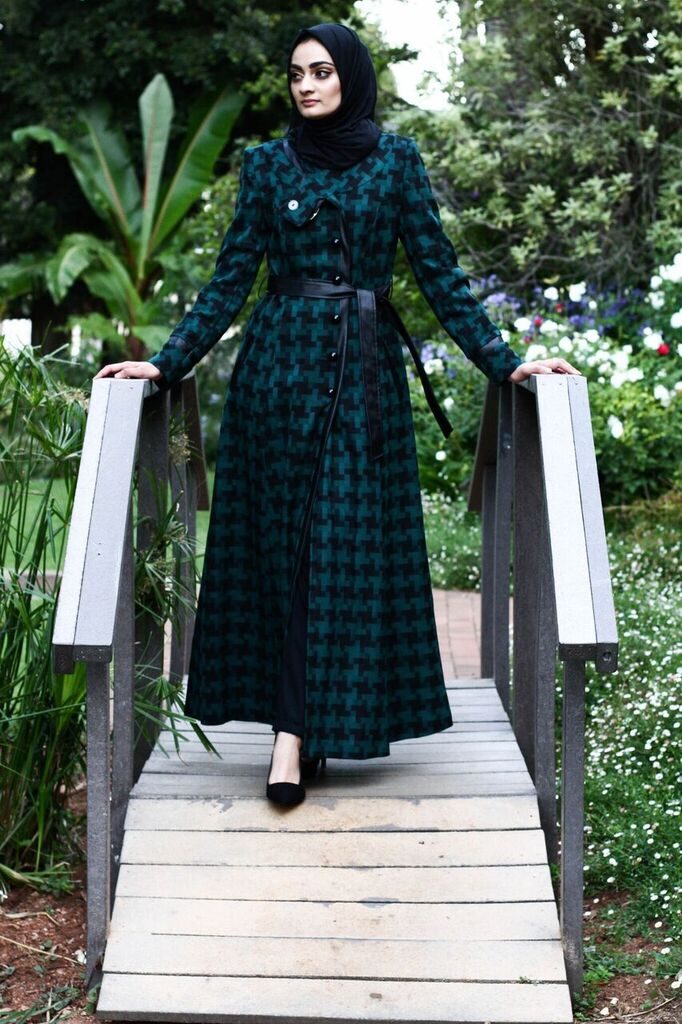 When putting your look together, be sure to avoid bulky fabrics if you want to appear slimmer. Bulky or thick clothes doesn't hug the body nice. Try to choose thinner winter clothes and play around with belts or corsets. Most of all have fun, stay covered and enjoy the cozy winter nights in your chic winter outfits with those nearest and dearest to you.
Blogger: Basheera Dawjee
Photograpy by Sumaya , House of colour Johannesburg
Makeup by Nabawiya
---
We have a small favor to ask. We have many visitors reading and supporting our independent, editorial reporting. And unlike many news organizations, we do not receive any direct or indirect support from any organizations.
Goltune is editorially independent, meaning we set our own agenda. Our agenda is to show that women from everywhere, including Muslim-majority nations, have the same aspirations, agency and tenacity as everyone else. No one edits our editor. No one steers our opinion. This is important as it enables us to stay true to our values.
Every contribution we receive from readers like you, big or small, goes directly into funding our journalism. Please support Goltune, large or small. Thank you.
Send your contributions to our PayPal account: [email protected]
Or your send your check to
Goltune News LLC
1203 114th Ave. S.E.  Bellevue, WA 98004