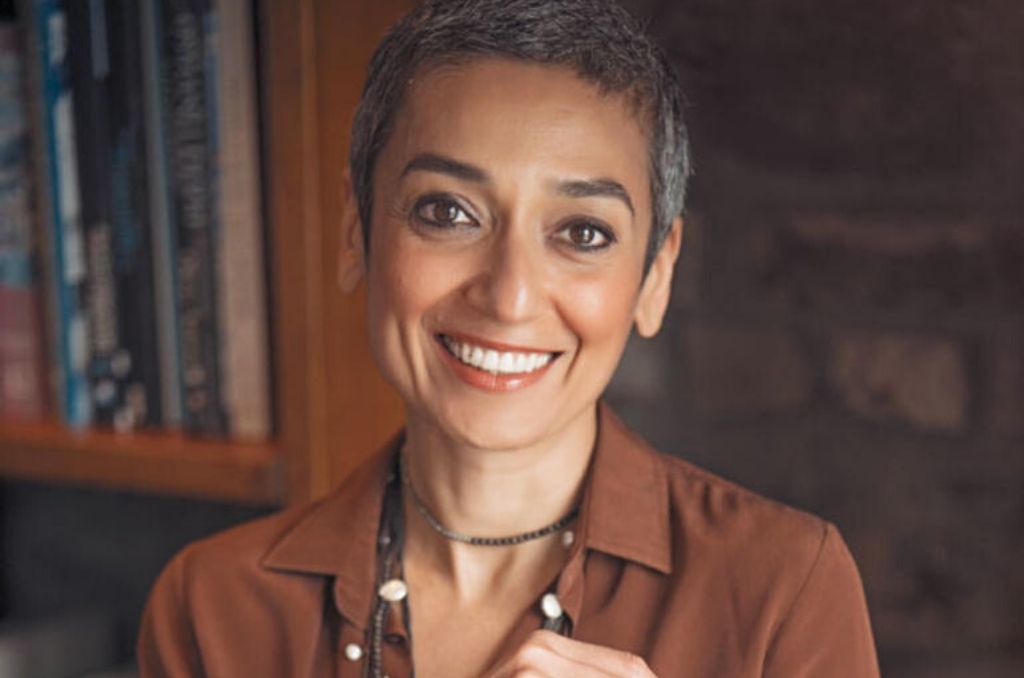 Zainab Salbi is the co-founder and president of Women for Women International, an organization dedicated to serving women survivors of wars. Salbi is the author of national bestseller Between Two Worlds: Escape from Tyranny, Growing up in the Shadow of Saddam, and host for several shows including #Me Too, Now What? original series for PBS, Through Her Eyes with Zainab Salbi at Yahoo News, and Zainab Salbi Project, original series on Huffington Post. Salbi will talk with Sara Jamshidi about raising loud peaceful voices against tyranny.
Assistant producer: Mateen Rokhsefat
When: June 16 at 12:30 PST, or 3:30 EST.

Zainab Salbi
Interview with Zainab Salbi for Peacemindedly Podcast
will be posted on June 17.
---
Zainab Salbi's Quotes
| | | | | |
| --- | --- | --- | --- | --- |
| | | | | |
| 'God is so so so precious' | | 'Feminine Values' | | "Magic of Rumi was that he was able to articulate the heart language." |
| | | | | |
| | | | | |
| 'If we avoid to address injustice, we legitimize injustice and corruption.' | | 'You need to be consistent with your own values.' | | Salbi in Bosnia sharing a scarf with an older Bosnian woman. |
---
YouTube Raw Footage of the Conversation Between Zainab Salbi and Sara Jamshidi for Peacemindedly Podcast
will be posted on June 17