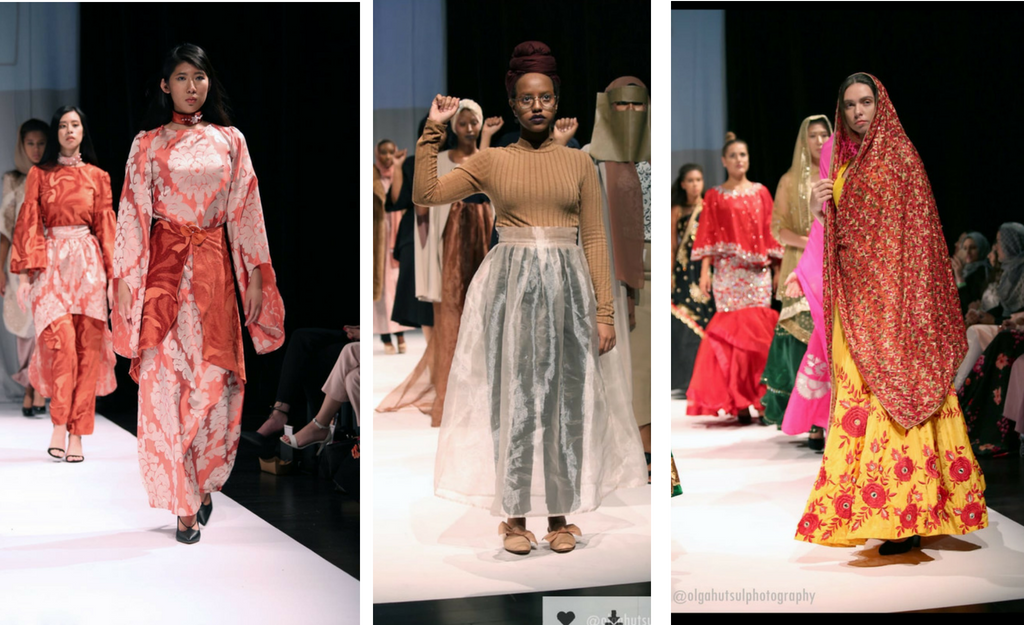 The International Modest Fashion and Design Festival (IMFDF) will celebrate women-only modest fashion on the rooftop of the luxurious Radisson Hotel in Toronto.
Unlike in previous years, IMFDF organizers have invited local influencers to focus on guest and designer experiences.
"For the previous shows, designers thought the influencers were overshadowing the show," said Natika Pitter, founder of IMFDF.
"We are sometimes compared against other major fashion events. It is not our goal here. Our goal is to create a platform for up-and-coming designers to get some exposure, and to build community among our sisters, whether they are Muslim or Jewish or Christian, or anybody who is interested in modest fashion."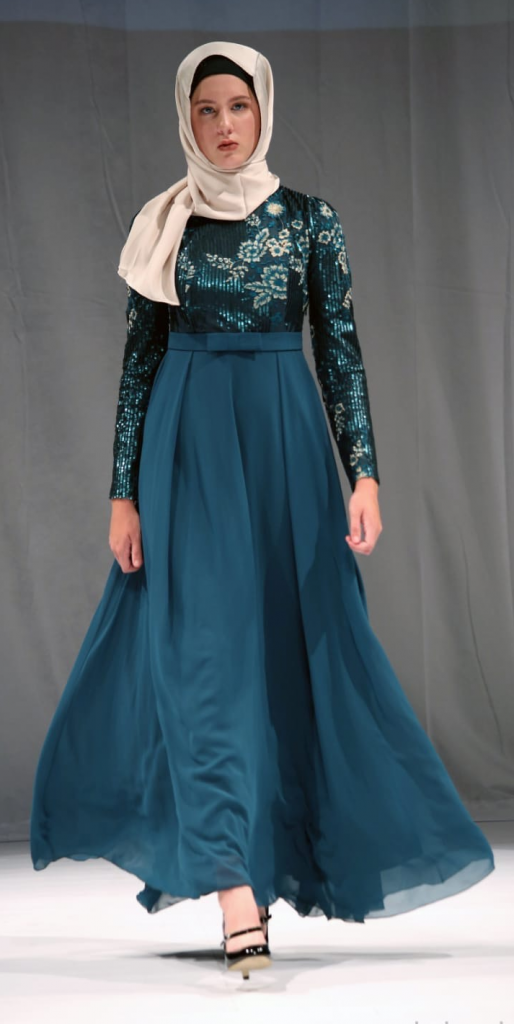 About 10 designers, mostly from North America with roots in the Middle East and Muslim majority countries, will showcase their latest collections at pop-up runways. Models will march on the floor during the five-hour event to present each collection.
"The powerhouses of modest fashion are designers and modest fashionwear providers, whether they are original designers or just curators or boutiques," said Hakeema Cummings, modest fashion stylist and curator.
Cummings runs a modest fashion design and style agency where she presents designers' collections at modest fashion shows. This year, she is presenting the work of four designers and one modest fashion boutique. They include six dresses from Aweea's collection of intricate handmade abayas and kaftans, four dresses from Modest Barbie's feminine and sophisticated designs, four dresses by W.E.B. Madinah, and one dress by modest fashion boutique Minmirry. All of these brands are located in the United States.
"[Muslim women] want to be stylish. We do not want to look drab. We want the clothes to be accessible, affordable, non-transparent, flowy, wearable, beautiful," said Cummings.
IMFDF, which is now in its fifth year, hopes to create a platform for emerging designers to showcase their collections, facilitate networking opportunities, build a modest fashion community in North America and support young talents in developing their enterprises.
"Once I became Muslim, I couldn't find clothes that were modestly fashionable and stylish that would make me feel comfortable in my journey. So, I became a fashion designer," said Pitter.
To encourage designers to participate in the show, IMFDF tried to develop an affordable cost structure.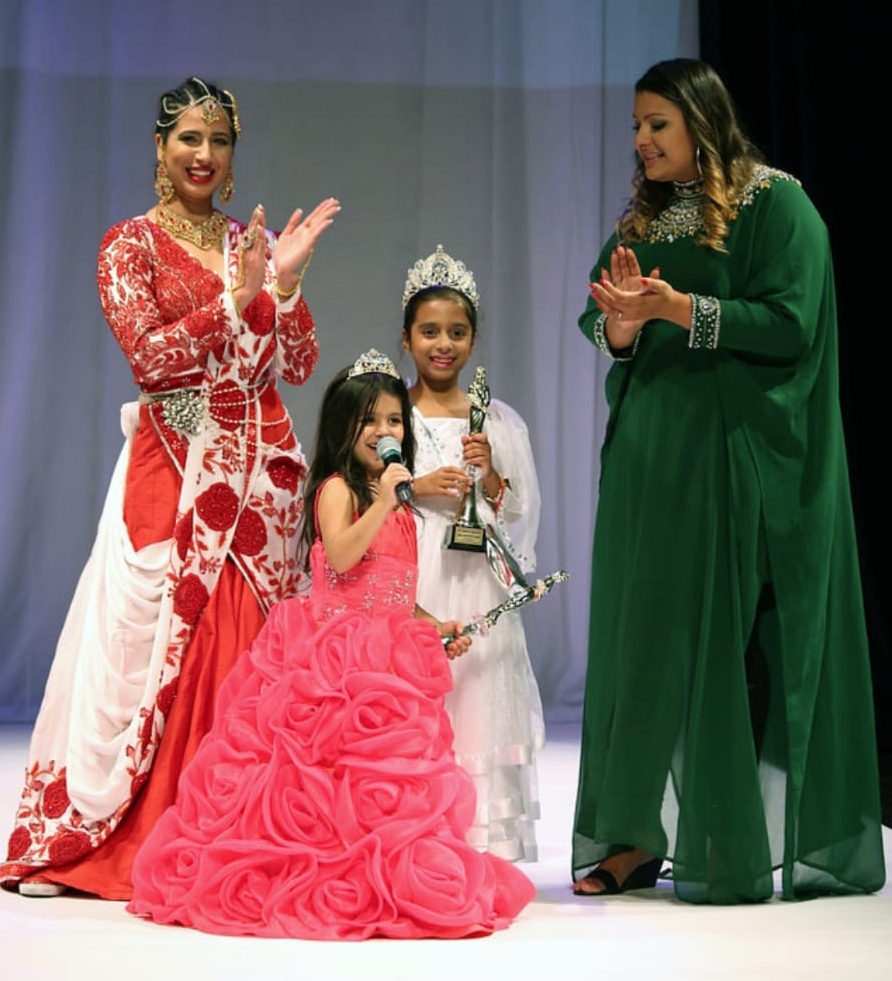 "I started with IMFDF in 2016 and I have continued with them. This year, I am going to present an actual collection with 16 pieces of bold colors ready to wear for spring/summer 2019," said Canada-based Muslim designer Juwaria Hersi.
The show emphasizes on modest wear instead of Islamic dresses.
"Modest fashion is not Islamic fashion. It is like women dress conservatively and they wear chic and beautiful – fashionable expression without exposure," said Pitter.
The organizers want to celebrate diversity while remaining politically neutral "despite a growing negative political climate," said an IMFDF spokesperson.
"The recent racially-motivated verbal assault on a Muslim family took place just blocks away from our event venue. We hope that those enjoying Toronto's harbor front will see the modest fashionistas disembarking from the Yankee Lady Cruise as they make their way to the Radisson Hotel, and be appreciated for how they choose to present their diverse identities to the world," said the spokesperson.
The theme for this year's event will center around water and floral trends.
"I hope that we are not just becoming a trend. You know because with trends, they fade," said Cummings.
"When I see modest wear going places in the mainstream of fashion, I hope it is not just for the moment. Because Muslim women have been and will be dressing in the modest way, if they choose to, for a long time."
Event Information:
Date: Saturday August 25, 2018 – 12 pm to 9:30 pm
Location: Radisson Admiral Hotel, 249 Queen's Quay West, Toronto, ON M5J 2N5
YACHT PARTY
from 12 pm to 4:30 pm
Yankee Lady III, located at 249 Queens Quay W in front of the Radisson Admiral Hotel
This event is for women only.
INTERNATIONAL SHOPPING BAZAAR – free admission
from 4:00 pm to 9:30 pm
Radisson Admiral Hotel
Open to the public and all genders.
MODEST FASHION MAIN EVENT
from 4:30 pm to 9:30 pm
Radisson Admiral Hotel
This event is for women only.