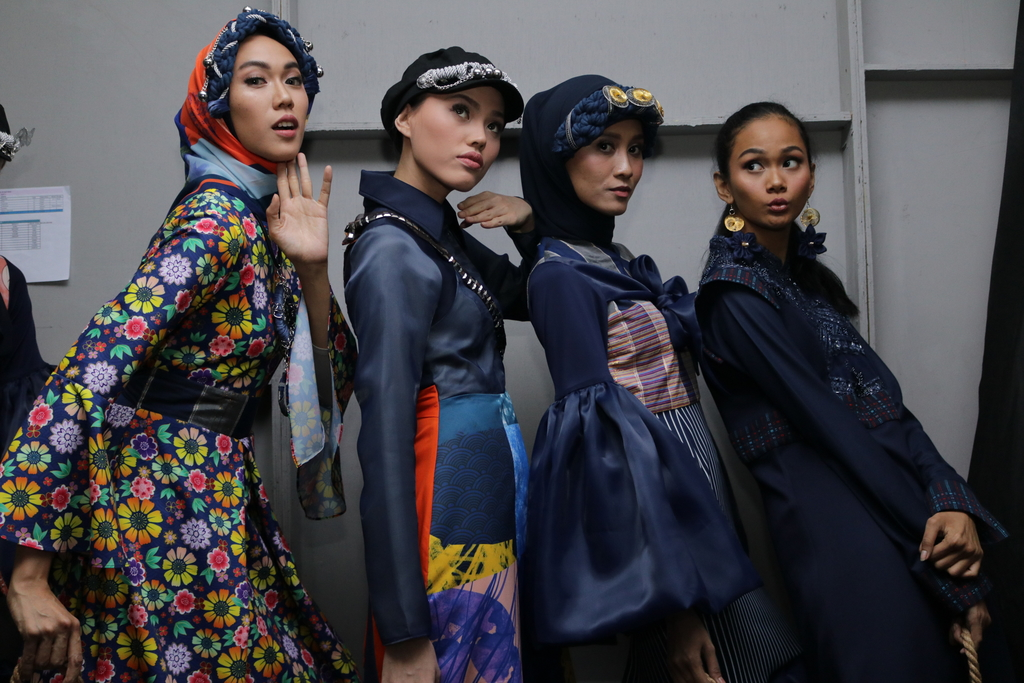 Discussion around Islamic and modest fashion goes in many directions. In this article, the writer for New Straits Times critiques some of the aspects of Islamic fashion and lifestyle.
Islamic fashion must follow religious requirements and must not be based on shallow interpretations, writes Nadia Badarudin
What the world is witnessing is a religious requirement transformed into a freedom of fashion expression championed by an emerging generation of Muslims called "Muslim futurists"  – a generation who want to look trendy and chic yet covering up their modesty.
Yasmin Siddik, founder of Women 2 Women boutique, has been in the fashion industry for 20 years. She was also the mastermind behind Malaysia's first International Muslim Women's Textile and Apparel Conference held in Kuala Lumpur in 2004.
"The Islamic resurgence here began in the late 1980s. It was during that time we started seeing women donning the tudung, but not as many as we see today," says Yasmin, whose former brand Musulman was among the three pioneering players (besides Munawwarah and Shamensi) of fashion for Muslims in the Klang Valley.
"When I started 20 years ago, the Western world was not interested to retail or showcase Muslim fashion on the runway. Now, you have Muslim and non-Muslim fashion designers and designer brands showcasing Islamic fashion at Fashion Weeks. But, the understanding about Islamic fashion or fashion meant for Muslims is not there. The concept of covering up in the Islamic context is slowly pushed aside," she says.
DRESS FOR THE BODY
Yasmin says when it comes to fashion according to Islamic requirements, the concept should be "dress for the body" and not "body for the dress." The cut, materials and design inspirations as well as styling must be done accordingly too.
"A woman's body and beauty are not meant to be shown off or ogled at. So, the design must comply with Shariah requirements and cover up. This is unlike the West where it's about studying the body and how to enhance or complement it with fashion."
In terms of cut, loose cut silhouettes are the way.
Read the rest of the story @ New Strait Times