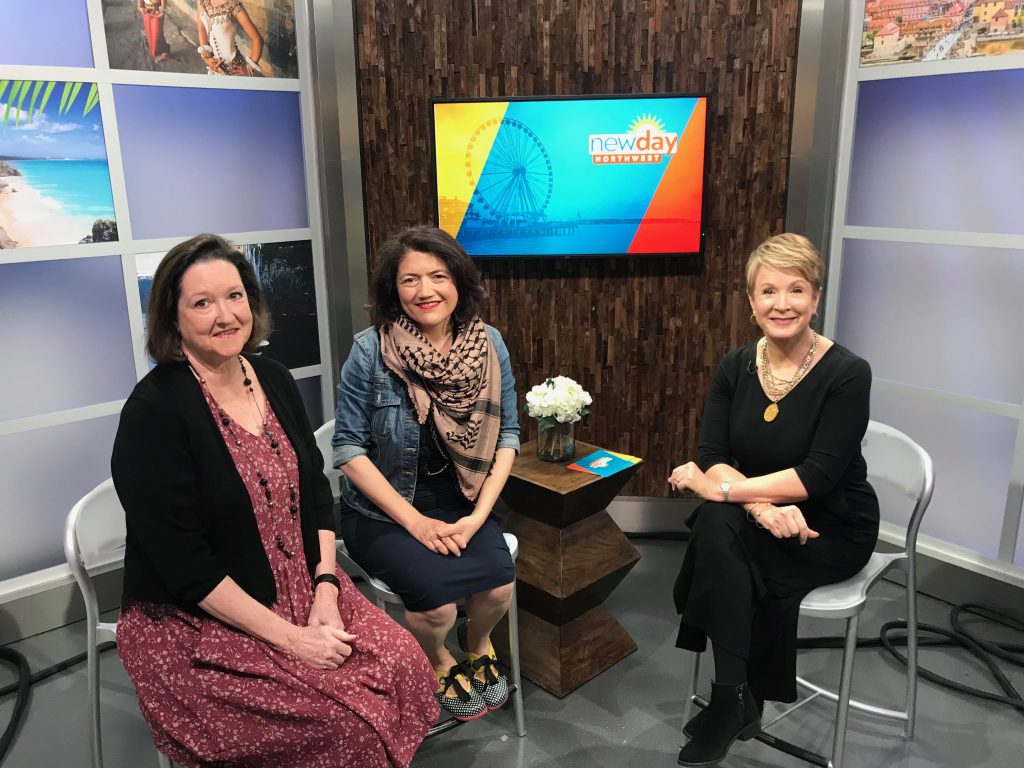 Journalists Carol Williams and Sara Jamshidi have experienced hostility throughout the world while trying to do their jobs.
As a free press comes under attack in countries as diverse as Russia, Myanmar, Iran and the United States, journalists working abroad encounter mounting threats to their personal safety and the ability to do their jobs. Authoritarian leaders embrace censorship and assert state control of information to ensure that their version of events goes unchallenged. Journalists who expose government crimes against their own people can end up in prison, as have two Reuters journalists in Myanmar, or dead, as has happened in recent years in Slovakia, Malta, Turkey, the Philippines, Ukraine and Russia.  In the past decade, a total of more than 1,068 journalists have been killed, according to the Committee to Protect Journalists.
Even in the United States, where freedom of the press is enshrined in the First Amendment, demonization of independent media by politicians has exposed reporters to physical attacks and retaliation.
Veteran foreign correspondents, Sara Jamshidi and Carol J. Williams, discussed the risks and hostility they have encountered reporting from Iran, Russia, Iraq, Afghanistan and the United States. They outlined their strategies for reporting in environments hostile to independent journalism, recounted the recent setbacks and constraints for journalists working abroad.
Margaret Larson, worked as a foreign correspondent for NBC News, before moving to the Today Show, Dateline, then anchoring local news in several markets. She moved on to humanitarian work before returning to host New Day Northwest.
Sara S. Jamshidi is an American-Iranian journalist and entrepreneur. Sara is the founder of Goltune News, a media outlet focusing on modest fashion via peace journalism. Sara has worked in every aspect of print and broadcast media in the U.S. and Iran and supervises overseas journalists for Goltune.
​Carol J. Williams, UW '77, has reported from more than 80 countries for the Associated Press (1980-1990) and the Los Angeles Times (1990-2015). She served two postings in Moscow before and after the Soviet Union's breakup and covered armed conflicts in Yugoslavia, Afghanistan, Chechnya, Iraq and Ukraine.