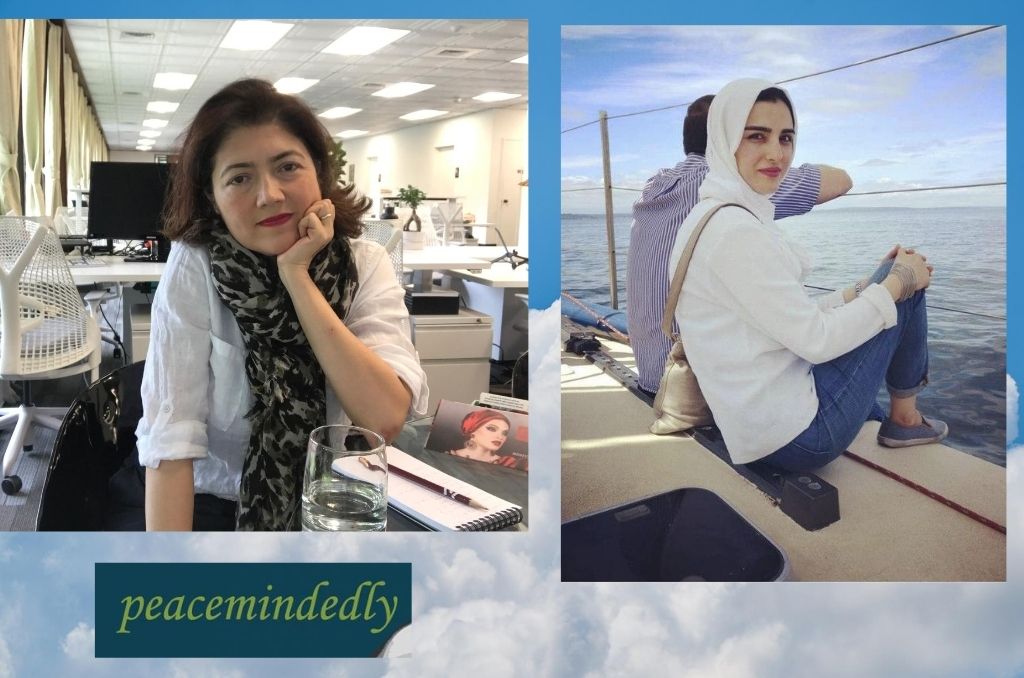 Press Release – For Immediate Release
Hosted by Iranian-American peace journalist Sara Jamshidi, and editor / producer Mateen Rokhsefat, Peacemindedly podcast show is launching its second season on Tuesday, September 1, at 12 Noon Pacific Standard Time.
Peacemindedly engaged with more than 32,000 visitors, viewers and downloads. The producers decided to continue the production of the podcast show for the second season.
With non-stop updates about Coronavirus pandemic, and many depressing news, Peacemindedly aims to combat negative updates with peace journalism.
"We want to establish peace journalism in North America," said Sara Jamshidi. "Peacemindedly podcast is our vehicle to producer positive peace news stories … exploring possibilities of more cooperation among cultures, people and nations by featuring peaceful bridge makers."
The focus of the second season is to interview authors and artists who created body of work related to peace, kindness, compassion, and understanding for all.
"We believe if we come together, with positive and constructive attitudes and stories, we can help uplift people during this pandemic," said Rokhsefat.
The season will start with Emmanuel Ntibonera explaining Congo Sole: How Once a Barefoot Refugee Delivered Hope, Faith, and 20,000 Pairs of Shoes. Then, Hafsa Lodi, an American journalist based in United Arab Emirates, uncovers Modesty: A Fashion Paradox. Elizabeth Lesser, Co-founder of Omega Institute, the largest adult education center focusing on health, wellness and spirituality, will talk about When Women Are Storytellers, the Human Story Changes.
Other subjects for this season are included: dance and its implication in cultural bonding; feminism and its take on recent social movements such as Black Lives Matter; biographical history of desire, and Middle Eastern / Mediterranean cuisine, etc.
The show will be featured LIVE on social medica, and podcast channels. Please review a short list of those channels.
https://www.facebook.com/GoltunePeaceJournalism
https://www.facebook.com/peacemindedly
Goolge Podcasts: Peacemindedly
iTune, Apple podcast: Peacemindedly
And iHeart Radio: Peacemindedly
Peacemindedly will be broadcast every Tuesday, at 12 noon, PST, for three months. The last episode will be posted on November 24.
For questions and more info, please contact
Sara Jamshidi
P.O. Box 573
Bothell, WA 98041