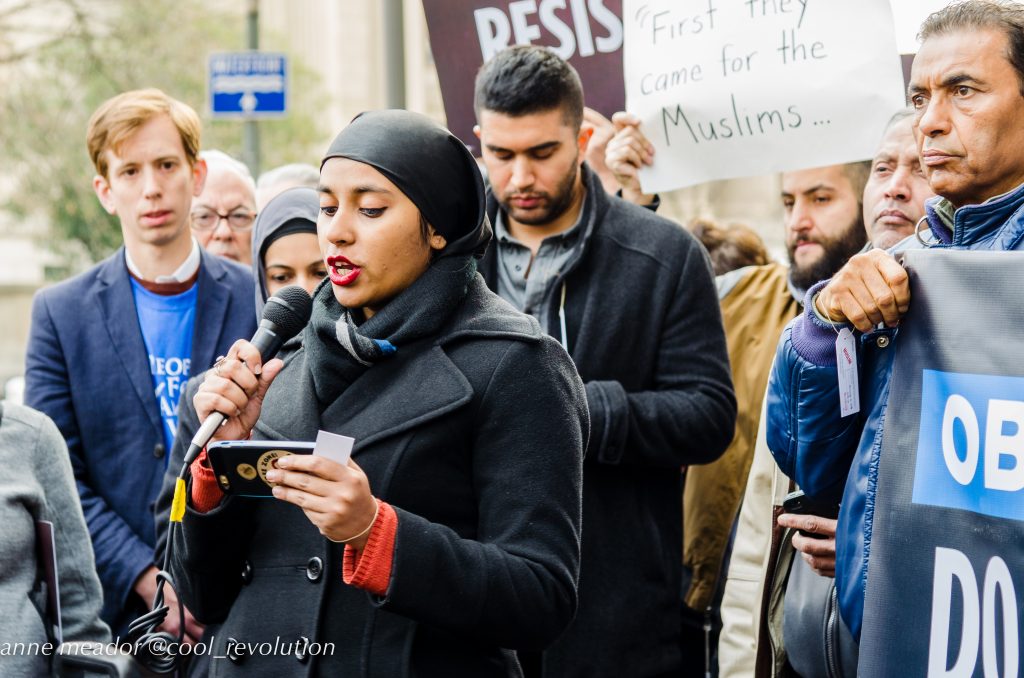 Main point: Some Muslims are very anxious to see what would be Mr. Trump's actions against Muslims
Source: International Business Times
Writer: Jason Le Miere
Melanie Elturk, like many Americans, went to bed on Election Day expecting the weight of expert opinion to be borne out and for business to continue as usual. After all, her New York City apartment, which also doubles as a base for the Muslim fashion brand Haute Hijab she co-founded with her husband in 2010, overlooked the scene of Hillary Clinton's expected victory party.
As she headed to bed early at 9.30 p.m., crowds had begun to grow outside the Jacob K. Javits Convention Center, with the increasingly raucous cheers accompanying early Clinton victories making their way up several midtown-Manhattan blocks and through Elturk's 15th-floor apartment windows. She expected a long night of heavily disrupted sleep.
But then there was silence.
"Subconsciously as I was sleeping, I could feel that I wasn't getting woken up by the cheering anymore," Elturk recalled to International Business Times. "And that's why, in my sleep, I said 'something is going on. Why haven't I been woken up yet?' I kind of jerked myself out of bed and I checked my phone and that's when I saw it. I immediately went to watch the news coverage to confirm that this was real, at which point I started crying."