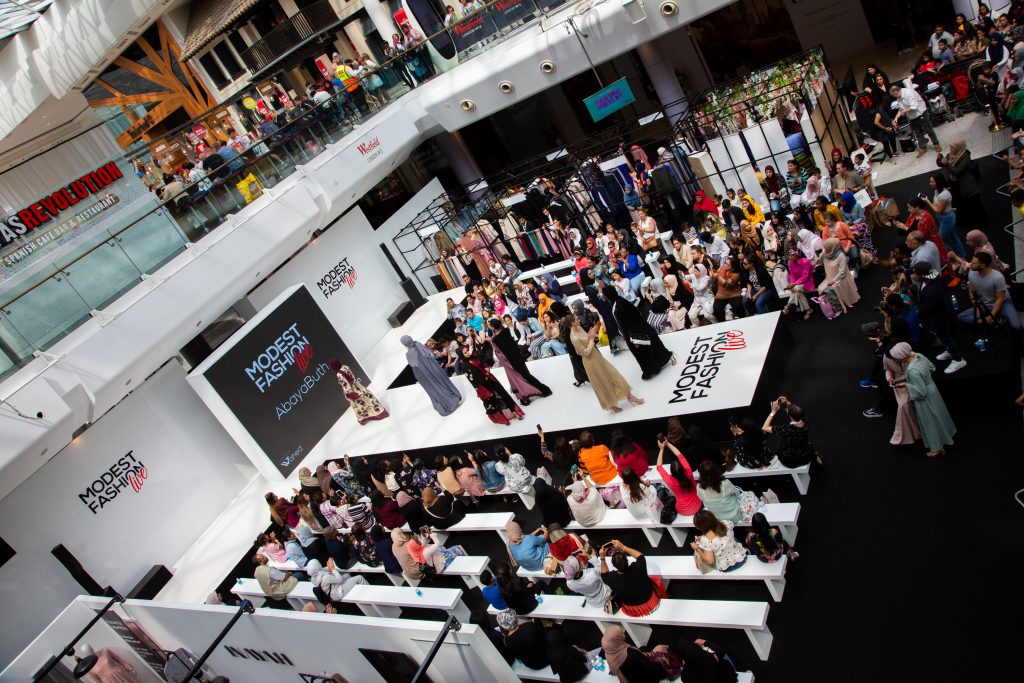 Press Release – Over the last few years modest fashion and apparel has been breaking boundaries and started to emerge into the mainstream. Hijabi models have featured in national advertising campaigns for high street stores in the UK such as H&M. Modest fashion garb has also appeared amongst these stores.
The modest fashion scene globally has seen an upwards trajectory. According to the "State of the Global Islamic Economy Report" produced by Thomson Reuters in collaboration with DinarStandard, the clothing spend for modest fashion was approximately $243 billion in 2015.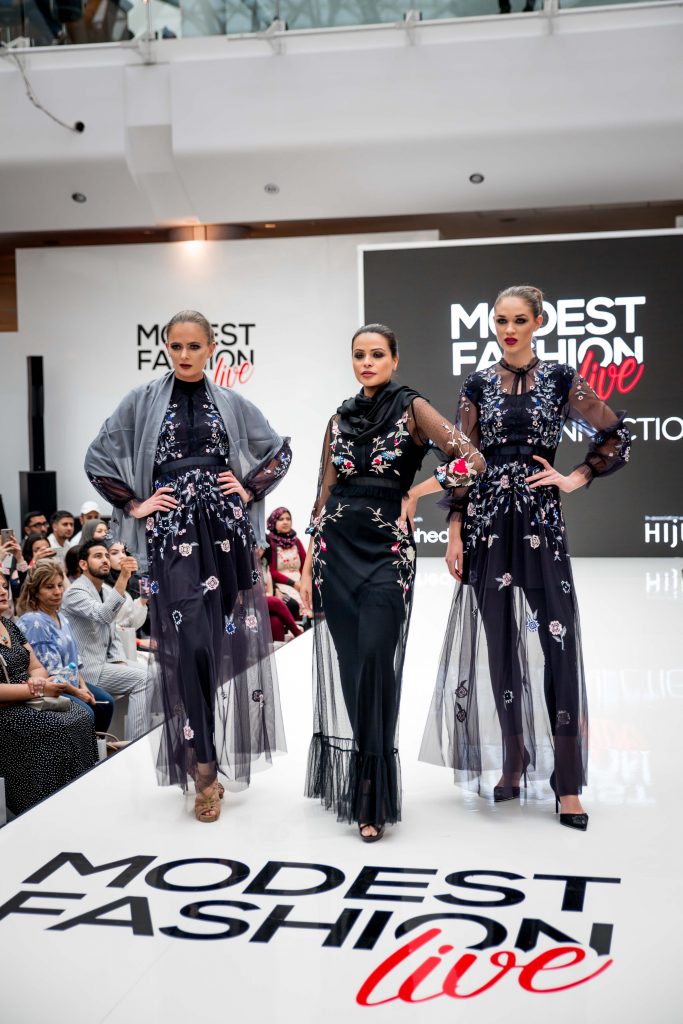 Furthermore this clothing genre is predicted to rise to $327 billion by 2020. With market value reaching such heights, more designers are creating clothing targeted at this sector due to the prominence of demand for such clothing and attire.
Modest fashion has also been enshrined into contemporary social media. Many of the top influencers with thousands of followers across platforms such as Facebook, Instagram and You Tube blog and vlog about modest fashion products, brands, services and celebrities. The digital economy has allowed modest fashion to reach people from different parts of the world and become a concentrated part of the Halal & Islamic lifestyle scene.
Spring 2018, saw the magnificent debut of the Modest Fashion Live event an integral part of The London Muslim Shopping Festival (previously London Muslim Lifestyle Show). The runway highlighted many of the modest industry's leading brands which presented high quality haute couture collections, including Aab and Inayah.
Following the event in April MFL then partnered with prominent western brands to create a vogue marvel of modest fashion at the world famous London Westfield Shopping Centre.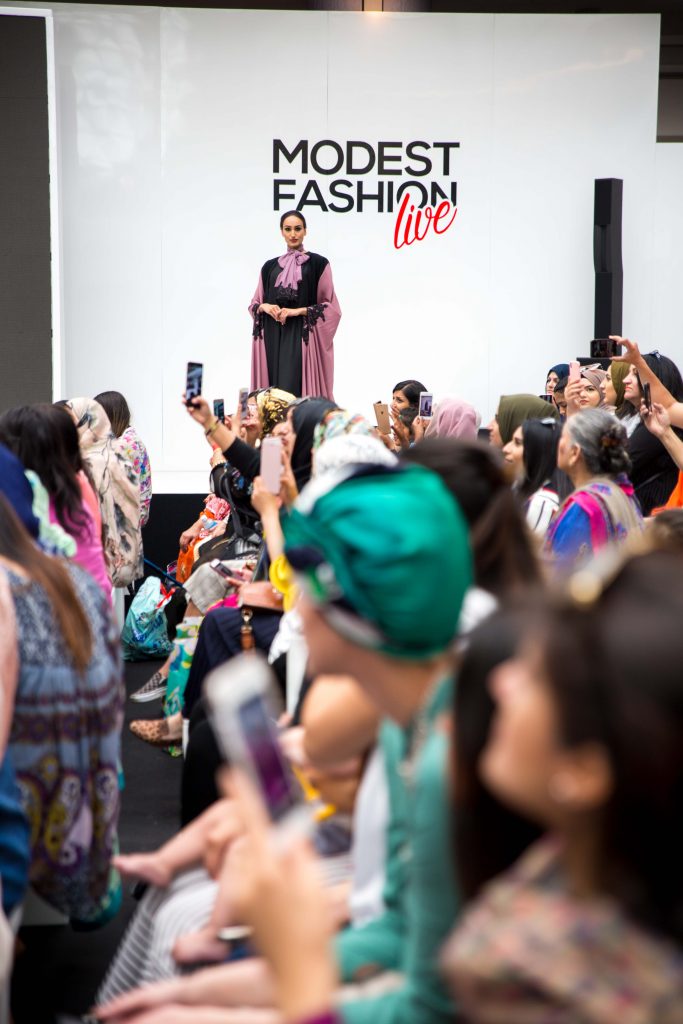 Thousands of visitors had the opportunity to observe the luxurious clothing spectacle. The catwalk was sponsored by Indonesian-born brand, HIJUP, and it was right on the Westfield stage that they launched their British-based label, HIJUP UK. Other mainstream brands included Shoes by Aldo and bags from Aspinal which were paired with eastern outfits, while French Connection and Jigsaw amazed crowds with their outfit designs.
Adhiba Dar, CEO at Modest Fashion Live said: "We believe that fashion should be accessible to all, and while modest dressing is a rising trend in the fashion industry, it's also a way of life for those within this economy. Our ethos is to help bring the world together on one runway, and this event is a positive step in breaking down social misconceptions."
This amazing spectacle will be delivered by Algebra Consulting who provide support for brands and services. Algebra Consulting are also responsible for the London Eid Festival which had over 60k people in attendance and the Halal Food Festival which had over 20k visitors previously.
Modest Fashion Live Will Correspond With The London Muslim Shopping Festival, which takes place on 13th – 14th of April, 2019 at Olympia London, Hammersmith Rd, London W14 8UX.
In Addition To This The Second Modest Fashion Live Event Will Take Place At Westfield London, W12 On the 8th/9th June, 2019.
Tickets, stand bookings and other info available at https://www.muslimshoppingfest.com/ & https://www.modestfashionlive.com/
---
Goltune is editorially independent. We set our agenda. No one edits our editors. No one steers our opinion. This is important as it enables us to stay true to our values.
Every contribution we receive from readers like you, big or small, goes directly into funding our journalism. Please support Goltune, large or small.
Send your contributions to our PayPal account: [email protected]
Or, Click the link to pledge your support.
Thank you,
Goltune Editorial Team