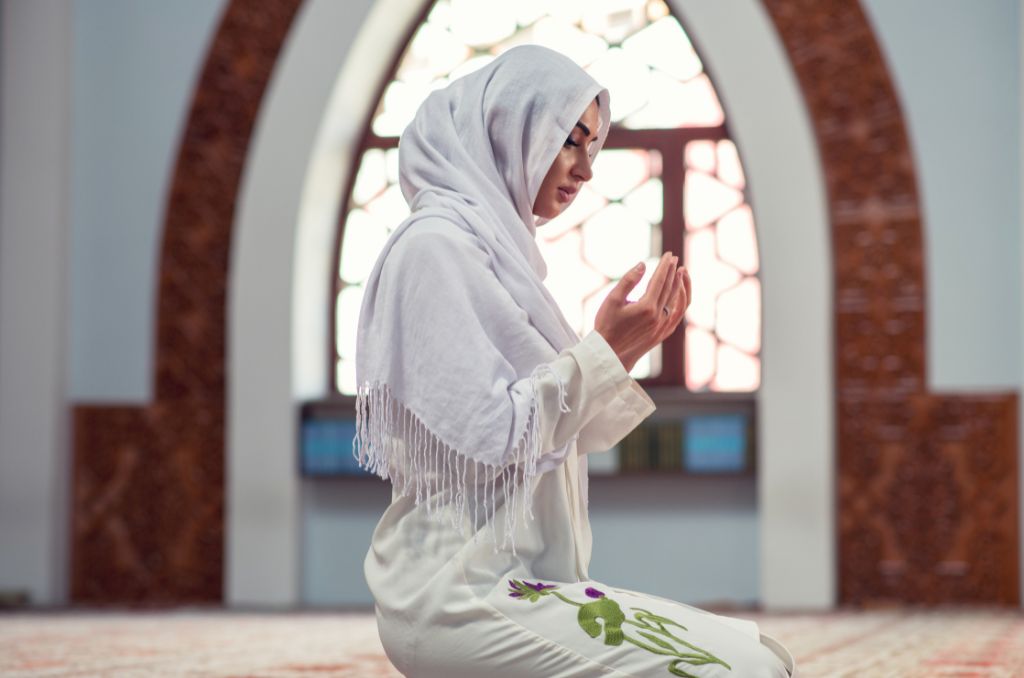 Ramadan Prayers, Day 1
English
Allah on this day make my fasts the fasts of those who fast sincerely and my standing up in prayer of those who stand up in prayer. Awaken me from the sleep of the heedless and forgive me my sins. O God of the worlds forgive me, O one who forgives the sinners.
Arabic
اللهمَ اجْعلْ صِیامی فـیه صِیـام الصّائِمینَ وقیامی فیهِ قیامَ القائِمینَ ونَبّهْنی فیهِ عن نَومَةِ الغافِلینَ وهَبْ لی جُرمی فیهِ یا الهَ العالَمینَ واعْفُ عنّی یا عافیاً عنِ المجْرمینَ.
Allahumaj al siyami fihi siyamasaa imina wa kiyami fihi kiyamal kaa imina wa nabhini fihi an naumatil gafilina wahabli jurmi fihi ya ilahal almina wafu anni ya afian anil mujrimin
Farsi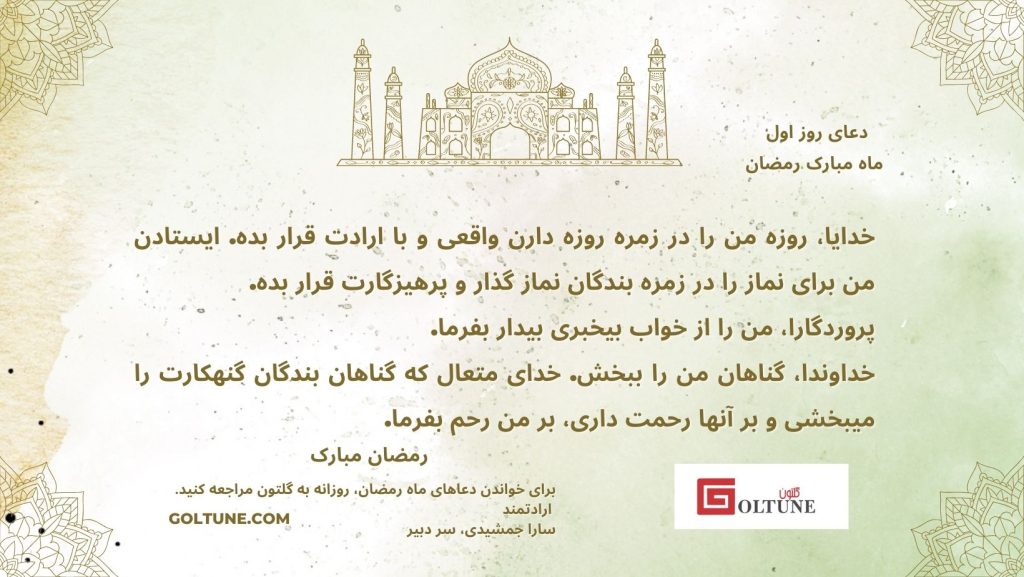 ---
Goltune is editorially independent. We set our agenda. No one edits our editors. No one steers our opinion. This is important as it enables us to stay true to our values.
Every contribution we receive from readers like you, big or small, goes directly into funding our journalism. Please support Goltune, large or small. Thank you.
Send your contributions to our PayPal account: [email protected]
Or, contact us and let us know what we can do to deserve your support.