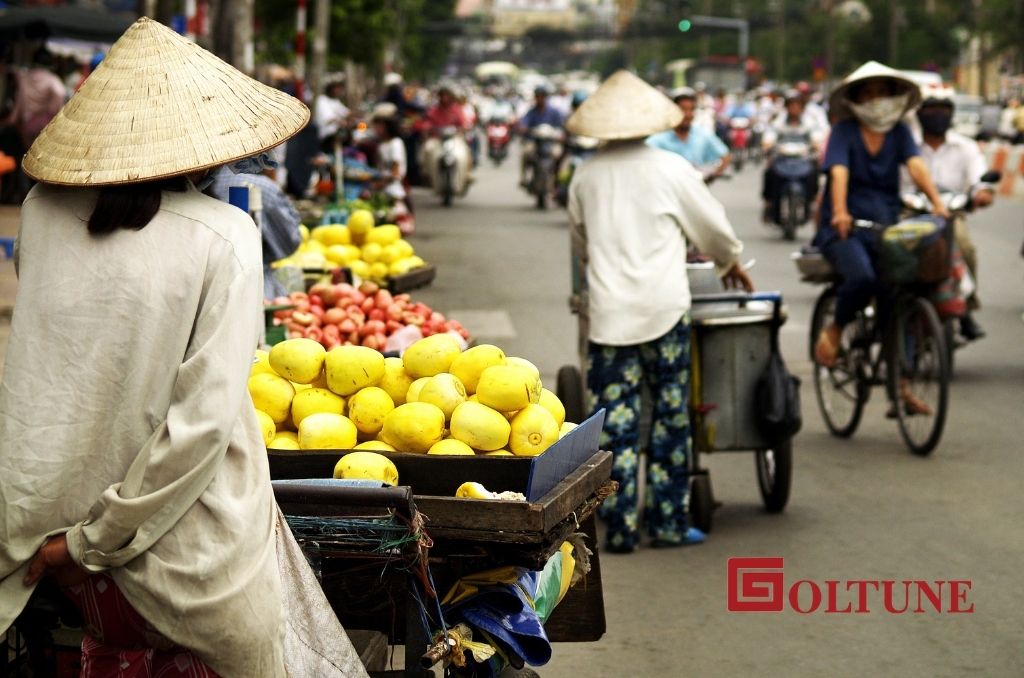 Malaysia is a Muslim nation, and one of the very popular places to visit. The country's excellent infrastructure makes your halal travel to Malaysia relatively painless.
Although Malaysia is ranked one of the most visited countries in Asia, China is number one in the region. The country has been rated as "expensive," but long-time vacationers in Southeast Asia cannot afford for not vising this beautiful halal destination.
For women travelers, the country is super safe.
Malaysia!
This beautiful country in Southeast Asia is becoming increasingly popular, especially among Muslims. It's one of the best halal travel friendly destinations in the world. Wherever you go, each hotel, restaurant or shop has a great 'expertise' in halal travel hospitality.
Another big plus for the future honeymooners: Malaysia has so many islands and beach resorts where you can enjoy those special moments with each other without worrying about people seeing you.
You'll not get bored in Malaysia! This country is a blend of many different customs, cuisines and religions all living together peacefully. Also the geography diverse, form large island groups to mountains and tropical rainforest.
Are you planning to visit this beautiful country with many cultural, historic and natural attractions. Here is our top 6 best places to visit in Malaysia!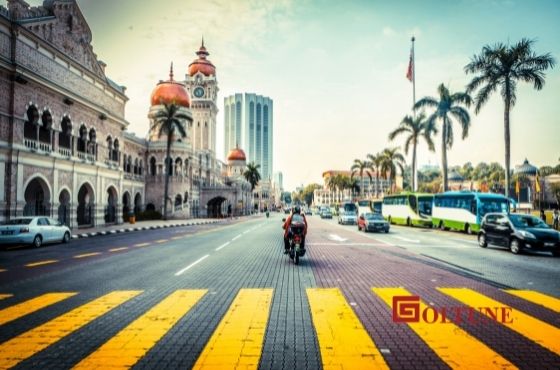 1. Kuala Lumpur
Less than 200 year ago, Kuala Lumpur was just a quiet small town in West Malaysia. Today, this same sleepy village has flourished into the country's federal capital and largest metropolis.
You'll most likely fly into Kuala Lumpur when traveling to Malaysia, so this one's a no-brainer. But unlike some other big cities in Asia where travelers arrive and get out of town as soon as possible, Kuala Lumpur is a worthwhile destination of its own.
The mix of Malay, Chinese, and Indian influence means you'll have no shortage of culinary exploits, and halal food in your halal travel in Malaysia's capital city. The cultural diversity is a big part of Kuala Lumpur's allure. Take a short walk or jump on the extensive train network and you can see the delights of numerous cultures.
Kuala Lumpur has no shortage of unique neighborhoods to explore. Interesting sights such as the Petronas Towers, the Perdana Botanical Garden, and the Menara KL Tower provide plenty of enjoyable distractions before you head farther afield in Malaysia.
2. Penang
Malaysians are proud on the west coast — and they should be! The colonial city of Georgetown was made a UNESCO World Heritage Site and has plenty to offer in the way of museums, a seaside fort, historic homes, and most importantly, a famous street-food scene.
Numerous artists have left their marks in the form of murals along the streets of Georgetown. Cafes, shops, and things to do can be found dotted throughout your halal travel.
Penang is considered one of the best places in Southeast Asia to sample delicious street food of all types. The waterfront esplanade known as Gurney Drive in Penang is lined with stalls and eateries for trying local Malay, Chinese, and Indian treats, among others.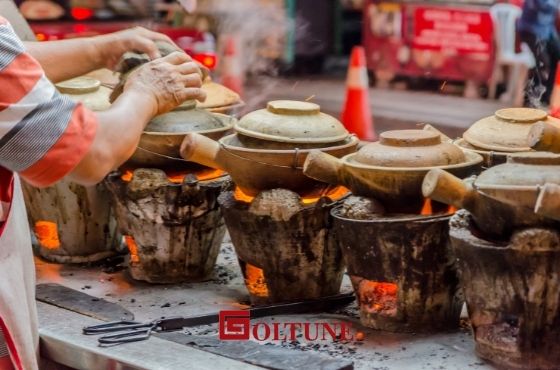 3. Pulau Pangkor
Pulau Pangkor, meaning "beautiful island," provides a scenic escape from the busy world. Most tourists visit Pangkor for its quiet atmosphere and gorgeous beaches.
Historically, Pangkor was a refuge for local fishermen, merchants and pirates. In the 17th century, the Dutch built a fort to control the Perak tin trade known as the Dutch Fort. In 1874, it was the location of a historical treaty between the British government and a contender for the Perak throne (the Pangkor Treaty), which began the British colonial domination of the Malay Peninsula.
4. Taman Negara
Taman Negara is a popular and breathtaking destination, this national park is teeming in a wildlife from rare plants to exotic birds and scarce animals like the Malayan Tiger, Asian elephant and Sumatran Rhinoceros.
The park encompasses three states, Pahang, Kelantan and Terengganu, each with its own legislation.
The park has been developed into an ecotourism halal travel destination in Malaysia. There are several geological and biological attractions in the park.
5. Kota Kinabalu
This city is the capital of Sabah State in Malaysian Borneo. It's a fast-growing tourist destination due to its rainforests, wildlife refuges, national parks and Malaysia's tallest peak called Mount Kinabalu.
6. Kota Bharu
The city Kota Bharu offers its own unique charm, attractions, shopping and cuisine. This place is famous for it's busy streets with bicycle taxis and marketplaces of which the Central Market is the largest. If you want to see the real Malaysia, real halal travel, and the local people, you have to visit the Central Market of Kota Bharu where you'll see hard working women with food stands selling colorful fruits and vegetables.
Photos are the property of Goltune News.
---
Please Consider to Pledge to Our Independent Peace Journalism.
Thank you.
Goltune is editorially independent, meaning we set our own agenda. No one edits our editors. No one steers our opinion. This is important as it enables us to stay true to our values.
We practice peace journalism: to cover stories, feature individuals and profile organizations that base their practice according to peace initiatives.
Every contribution we receive from readers like you, big or small, goes directly into funding our journalism. Please support Goltune, large or small. Thank you.
Thanks for helping us to fund our Peace Journalism. Here is our Square account: "Please help us to fund our peace Journalism."
Send your contributions to our PayPal account: [email protected]
Or, contact us and let us know what we can do to deserve your support.