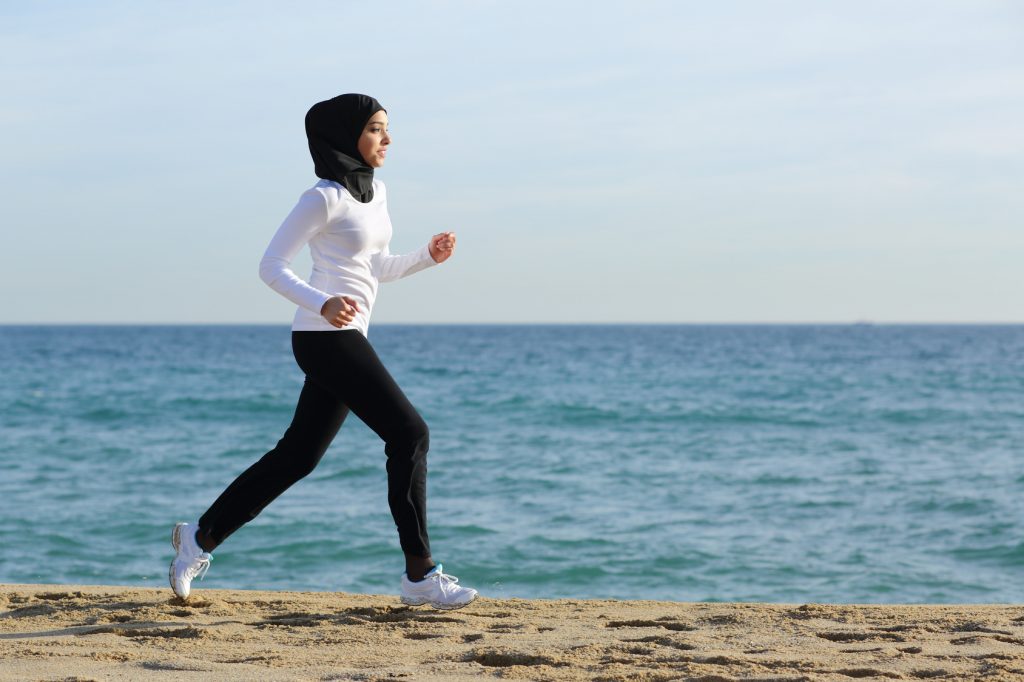 Summary: Fashion graduate Yasmin Sobeih launches a brand for modest sportswear
Source: Manchester Evening News
Writer: Fionnula Hainey, Lucie Roue
A determined Manchester graduate is launching a fashion brand for modest sportswear.
Blending together Muslim religious values with Western fashion influences she has created products that are accessible for all.
Now Yasmin Sobeih will launch the first collection at the London Modest Fashion Week on April 15.
UNDER-RAPT was conceived as part of Sobeih's final project for a postgraduate degree in fashion buying and merchandising at London College of Fashion.
The project merged the 26-year-old's passion for Islamic culture , fashion and fitness and put into practice the concept of a modest 'athleisure' brand.
Continue reading at Manchester Evening News