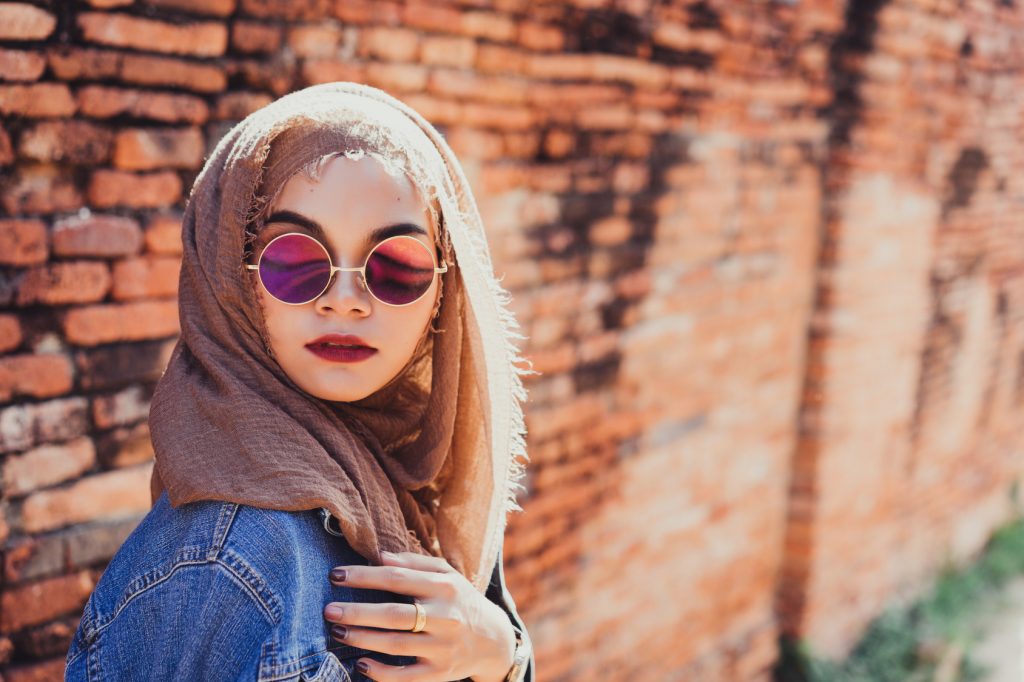 Source: Yahoo News – Lifestyle
Here at Yahoo Lifestyle, we proactively engage in conversations about diversity and inclusion, especially those that center around fashion and beauty standards. So we asked seven Muslim-American women, including HuffPost reporter Rowaida Abdelaziz, digital content creator and model Aysha Sow, and Women of Kuwait photographer Maha Al-Asaker, how they express their faith and culture through personal style. Some people may be shocked to learn that wearing a hijab is not mandatory for every Muslim woman, nor does it define how religious she may be.
We also conducted a survey in July 2018 among 4,812 female U.S. residents age 18 and above, including 216 Muslim women, on American women's beauty habits and attitudes — and they had a mosaic of beliefs when it comes to representation just as colorful as they are.
We asked women to describe their self-image — in one word.
The top three words used for all women were Trustworthy, Friendly, and Intelligent  — descriptors not traditionally tied to physical appearance.
Ninety-two percent of Muslim women call themselves "beautiful."
This was certainly empowering to uncover that Muslim-American women have such strong self-image — and this confidence was seen across age ranges, with Muslim millennials registering at 91 percent, and Gen X-ers and Baby Boomers at 92 percent. This is markedly higher than the general population of women, of which 78 percent considers themselves to be beautiful. When it comes to fashion, 86 percent of Muslim American women describe themselves as stylish, versus 74 percent of the general population.
Read more @ Yahoo News Lifestyle