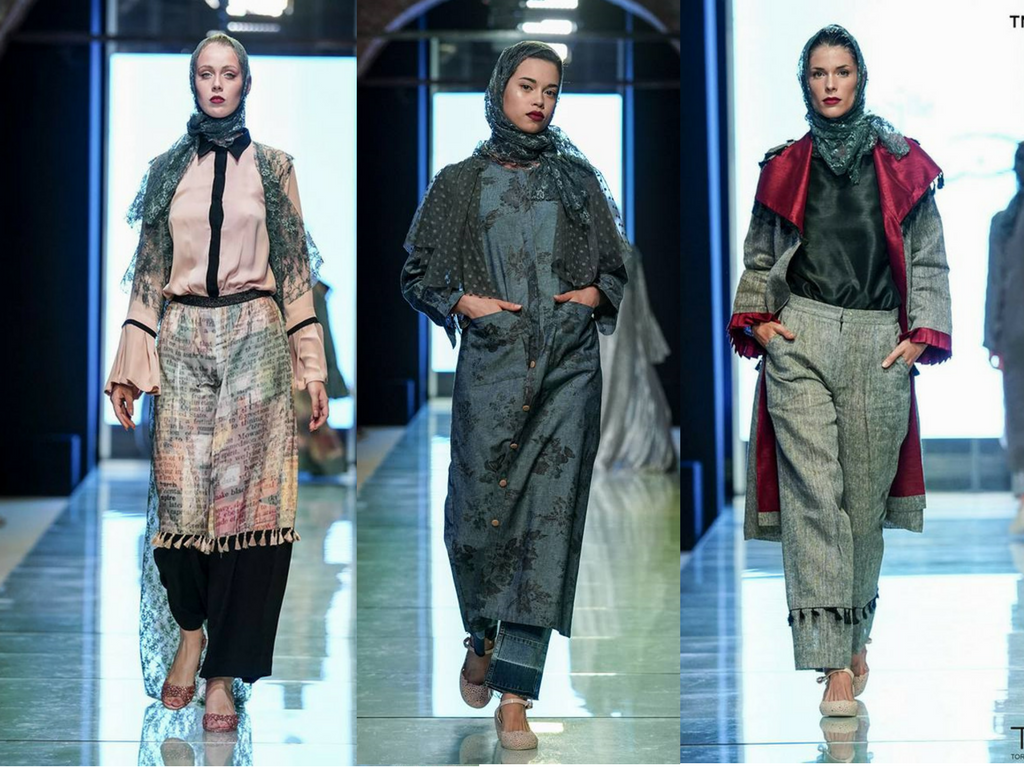 Eight Muslim fashion designers will represent their latest collections at a special exhibition in Paris.
Modest fashion will yet have another opportunity to make history again. On Wednesday, October 4, models wearing hijab will showcase about eight Muslim fashion designers' collections on the catwalks of Paris Fashion Week, as part of the International Fashion Summit.
"This type of talent is rare in France, and we are bringing them to our platform so we can build on the already powerful fashion assets we have in our country," said Djamila Kerdoun, founder of the International Fashion Summit.
The 14 international fashion designers set to showcase at the International Fashion Summit this week include eight Islamic Fashion and Design Council (IFDC) award-winners from Torino Fashion Week. Pakistan-based Natasha Kamal, Indonesia-based Dian Pelangi, California-based Al Nisa, and UAE-based Bambah, are among those who will be heading to the French capital to exhibit their latest designs.
"The concept of modest clothing is very dear to my heart as my own mother is veiled and is always on the hunt for stylish and modest pieces that express her own unique individuality," said Maha Abdul Rasheed, founder and designer of Bambaha lable.
In Torino, Bambah showcased its first Bambah Modest collection. The label is best known for its use of feminine color palettes, 1950s silhouettes, floral prints and oversized bows. Three years after opening a vintage fashion store, Bambah, Abdul Rasheed debuted her own clothing line under the same name in 2014, and during Ramadan this year, unveiled the latest division of the brand, Bambah Modest, according to The National, UAE edition.
The fashion industry has begun to take modesty more seriously due it its economic phenomenon. Muslim spend about $230 billion a year on modest clothing. The prediction for 2019 is $327 billion. The real money of Muslim expenditure, even within the context of international high-end fashion houses, can translate into a bigger opportunity for them to cash into the global fashion market.
Among the international luxury fashion houses, Dolce Gahanna is on the lead. Other fashion markets including Uniqlo, who hired a Muslim Japanese designer to create collections for its Modest-wear customers, or Mark and Spencer of U.K. who created swimsuit targeting Muslim customers are among the more affordable clothing market who are paying attention to Muslim money.
"We are going to be bringing the winning designer to our upcoming Pret-A-Cover Buyers Lane to showcase here in Dubai, and take up meetings with industry players, perhaps even with some key government figures, who might help them to further define their career and develop more opportunity for them," said Alia Khan, chairwoman for IFDC.
Read the full story at The National, UAE Edition
Related
Modest fashion feted in France
Interview with Dian Pelangi at AIFW
Alia Khan teaches Islamic fashion and builds a brand