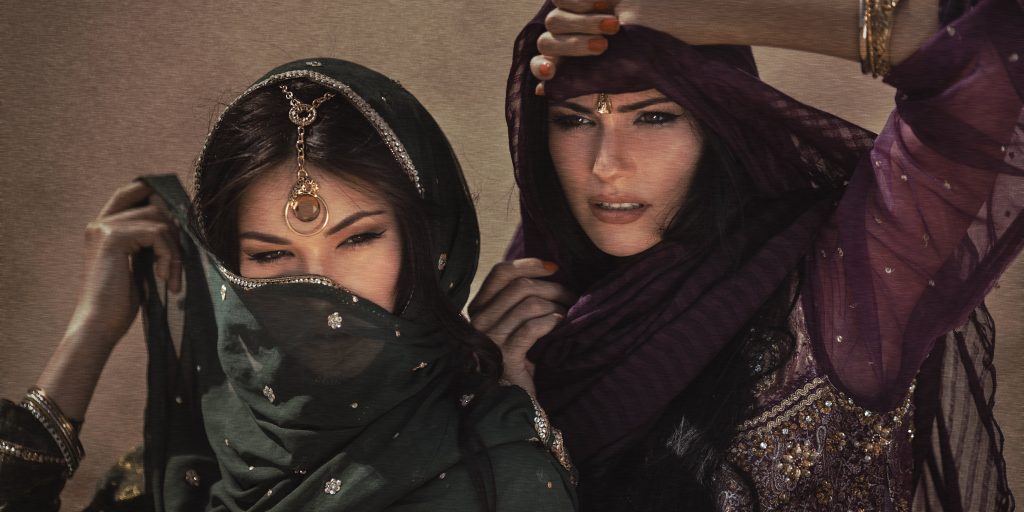 Contributing writer: Maryam Ismail
World Fashion Awards Festival was a showcase of new and innovative talent in Dubai. Playing on the theme of the United Arab Emirate's Year of Tolerance, the event set out to show how art can be a language unto itself. It was the language of fashion, design, literature, and music, that brought this mini-universe of nations who came to show off their skills and put their work on the newest capital of world culture.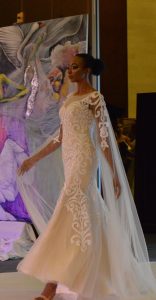 Monica Margui, medical professional by practice, organized the festival. Margui's passion is to write and publish stories about women activism and empowerment in the Gulf region.
"We wanted to follow the vision of Sheikh Zayed who had the idea of bringing the best minds and talents to the UAE and now we are living the results of this great vision.
Dubai, and the Rest
Mergiu became emotional when describing her recent activities. "We are here to grow up together in art and beauty this dream land called Dubai. When I approached Gustavo Annechini and Maria Elisa Cohelo, the Brazilian husband and wife literary team, to launch their book, Bluebell in Dubai, they said, 'We prefer to launch it in Europe.' I said, 'No. You will do it here in Dubai."
Tradition and Glamour

To beat Paris, New York, and London, the world's fashion capitols, Margui created a platform where  talents can showcase their work, win recognition and collaborate for financial gains. Designers had a chance to have their work judged by and international panel.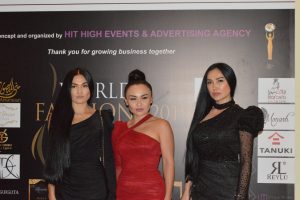 And while there were many talented designers, I will just mention the one's that I felt that not only had the best designs, but the ones that were most suitable to UAE culture and traditions and tastes.
One of the most striking for those who are focused on dressing modestly with flair was Fouad Berzougui, the name behind the fashion house De Griso Couture, whose designs were stunning, jewel encrusted Kaftans building up on his Moroccan Heritage, but with an elevation of glamour and grace. Yet, his designs just enough high street and ready to wear, so that even I thought to myself, "Yeah, I'd wear that."
There are a few designers from Kazakhistan including Aeltia.  This curious identification which given the context of the event would be obvious, but now that modest fashion is on trend, there may be still be some who are not ready to join the movement.
Some designs could easily fit within the newly leaning market of modest fashion. They were offers of long gowns, commonly worn to weddings and other women only gatherings.
Wedding gowns were put on display by Dubai based, Uzbeki designer, Gulnora Muhedinova, her designs were elegant had a bit of dream-like. The audience really seem to like them because hers was one of the few designs that were applauded by the audience.
Overall, the event offered some stunning designs and accessories along with the opportunity to launch for fledging fashion houses, a change to shine on the newest fashion center in the cosmos, Dubai.
The event was held over two days,  March 29th-30th  at the Palm Jumeirah's Sofitel Hotel and the next edition will be held in October 2019.