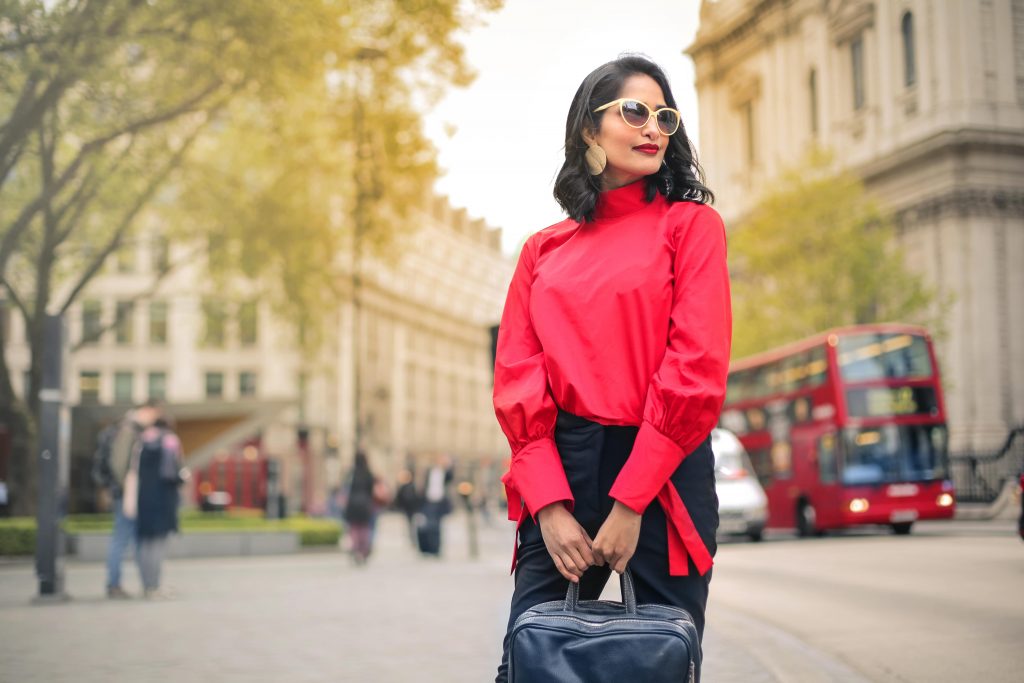 Modest fashion, halal food and Muslim shopping brands are just some of the eye-catching attractions that will take center stage at the upcoming London Muslim Shopping Festival later this week.
Held at the Kensington Olympia, the two-day festival will also feature talks on wellness issues such as Ramadan nutrition and a live painting session by bespoke artist Siddiqa Juma. Over 200 brands from around 15 countries are expected to feature in some capacity.
Adhiba Dar, a director at organizers Algebra Consulting, said the event provided a vital connection between traders and the Muslim community.
"[Modest Fashion] has

given Muslim women freedom to integrate and feel comfortable in society without comprising their beliefs." 
"What we realised is that although there was a massive projection for the halal economy, there was actually no platform in the UK which provided a connection between the consumer and trader so these companies could grow and prosper.  The event was created in order to provide a platform for the halal economy, bringing the industry together."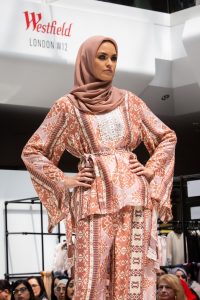 The festival is now in its fourth year – Dar said this was down to the Muslim community demonstrating its significant spending power in the UK.
"This event has provided the opportunity to prove to mainstream markets that Muslims have an economic value that cannot be ignored, thus taking away from the typical Muslim narrative in the media.  Money has no colour and can be used to break down these social barriers that the community can face at times around the globe."
In 2014, the Muslim Council of Britain valued the so-called Muslim pound at £20.5 billion, demonstrating the growing need for events such as the London Muslim Shopping Festival.
"The [Muslim] community has put a curtain on many things. We want to promote a better, healthier way of life."
Discussing the reasons why the festival has continued to grow in terms of scope and success every year, Dar said, "The success of the event is down to the stakeholders, sponsors and consumers and our dedicated and experienced teams.  We don't see this event as ours – it is the community's event and they are the ones that really make it what it is. We just provide the gateway and facilitate."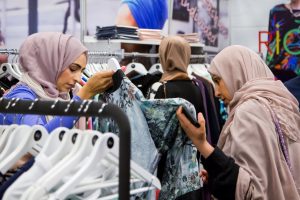 She added that organizers were expecting large groups of visitors coming from European countries including France, Germany and Belgium.
Modest fashion will yet again be a central attraction at the festival, with visitors able to view two catwalk shows a day featuring designs from a wide range of leading industry brands. 
"Modest fashion has had massive impact on the overall economy and is being adopted by the mainstream on a daily basis.  It's given Muslim woman an identity and freedom to integrate and feel comfortable in society without comprising their beliefs. The catwalks have gone from strength to strength each year due to increasing demand and the uprising of modest fashion worldwide.  Brands like Aab and Modanisa have paved the way for many more," she said.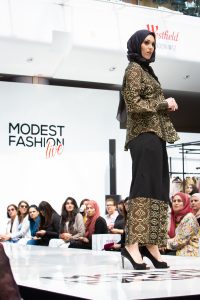 Modest Fashion Live is responsible for the fashion shows, having previously held similar events last year with great success and acclaim. 
Wellness will also feature at the festival in the form of a series of talks, and Dar said these were necessary discussions for the Muslim community.
"We need to inspire and promote our community for the next generation. For far too long the community has put a curtain on many things such as health and wellbeing, and we want to promote a better, healthier way of life for the future generation, but we must start with education," she said.
The organizers hope to continue improving the London Muslim Shopping Festival in the future and ensure better value for exhibitors and visitors alike.
People are coming from other parts of Europe to this show.
"We are continuously adding and growing new elements to the show each year by understanding strengths and weaknesses from the last one. We are looking to incorporate a buyers-focused sub-event in the coming years and hope to grow the show internationally," said Dar.
The London Muslim Shopping Festival takes place at the London Olympia on April 13-14, 2019.
---
Goltune is editorially independent. We set our agenda. No one edits our editors. No one steers our opinion. This is important as it enables us to stay true to our values.
Every contribution we receive from readers like you, big or small, goes directly into funding our journalism. Please support Goltune, large or small.
Send your contributions to our PayPal account: [email protected]
Or, Click the link to pledge your support.
Thank you,
Goltune Editorial Team