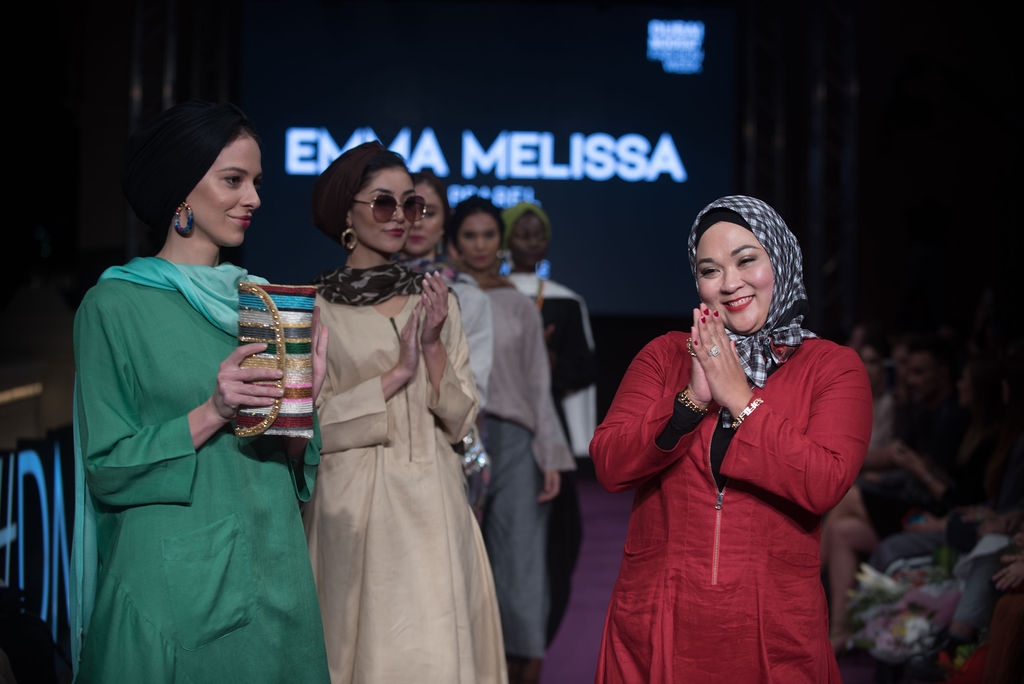 By Angie Mellor
The agenda for the first Modest Fashion Week in the United States is heating up Miami. First announced in August, the Miami Modest Fashion Week, MMFW, will premiere November 30- December 2. , creating forces to go "Beyond Modest Art."
Organizer/founder of MMFW, Norsham Mohamad-Garcia noted that MMFW will go beyond the catwalk to include several discussion forums, and an educational offering from Florida Fashion Institute for emerging designers.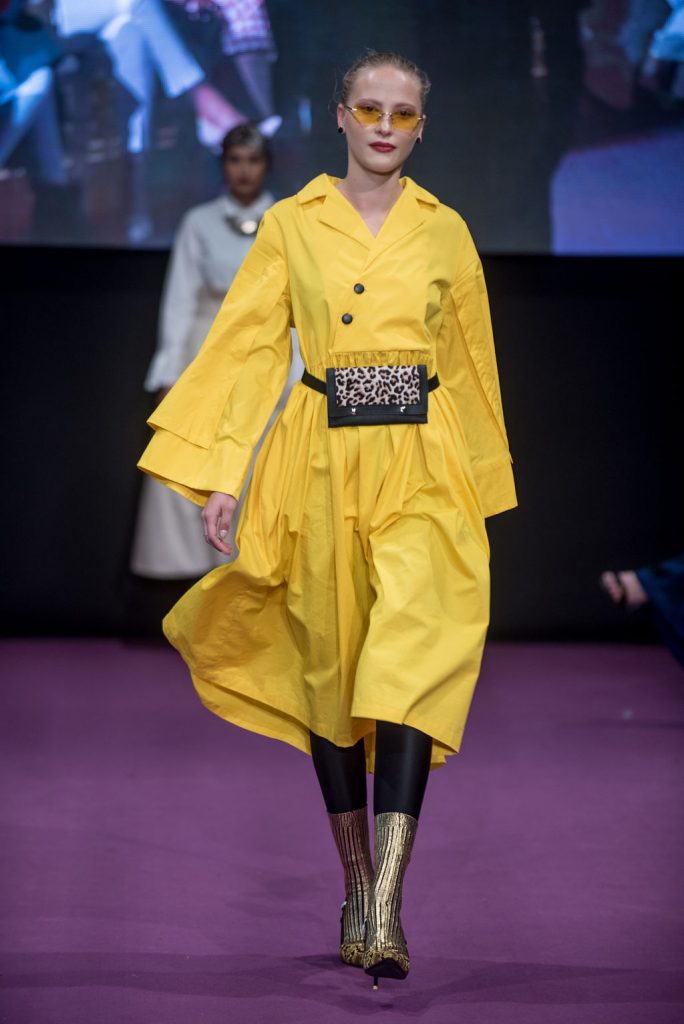 Featured Modest Fashion Designers
Mohamed-Garcia shared that one featured designer of MMFW will be United States Fencing Olympian Ibtihaj Muhamad, founder and designer of the Louella line.  "She represents a solid all-American kind of woman; strong, smart and fashionable. Her clothing is not only made in the United States, it is also fresh, vibrant and affordable," Mohamed-Garcia said. "Since this event is essentially the first one in the United States, we want somebody that really American somebody that can carry the value as American and also Muslim."
"We can use fashion to bring everyone together."
Another featured designer will be Malaysian designer Rasta Rashid and her "Batek" line. Known for her motif called "Pucuk Rebung / Bamboo Shoot,"
Often donned by Malay women who wear it on the sarong, Rashid's motifs combine traditional concepts with modern elements, which appeal to both older generations and the millennial consumer.
For example, pieces from her collections have been worn by all ages, from the South East Asian royal family to the oldest Prime Minister in the world, Dr. Tun Mahathir. Rashid will introduce her Menswear collection, one of the core segments of MMFW, during the inaugural event, According to Mohamed-Garcia.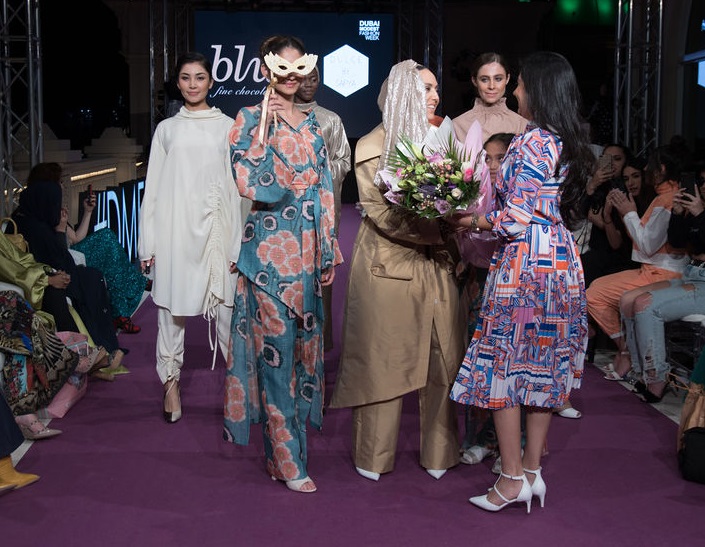 Art and Modest Fashion Intersect
In addition to modest fashion, Mohamed-Garcia will bring Ibett Yanez del Castillo, Art Director of South Florida's De La Cruz Museum, to lead the art division of Miami Modest Fashion Week.
Bringing 15 years of experience as the former Art Director of South Florida's De La Cruz Museum, Castillo plans to bring art and fashion together with an art gallery showcasing fifteen to twenty booths.
"We are always in a hurry, the concept of modest is something people neglected and people have to revisit. The "Beyond Modest" art fair shows that fashion and art go together," Mohamed-Garcia said. "The art and fashion combined will educate people. Once they learn more about the history and the culture, then they appreciate it, and that is how we can help the modest designers."
Miami Fashion Institute To Offer Certificate
MMFW also aspires to help modest designers by offering a certification class from the Miami Fashion Institute. The three-hour course is open to all designers attending fashion week and includes a tour of the institute. Mohamed Garcia noted the partnership would also benefit the Miami Fashion Institute. "The school is excited to do this, and include modesty fashion as part of the curriculum," she said. The course will focus on running a business in America, directed particularly to up and coming designers, who will receive a certificate upon completion.
Fashion Talks Featuring Modesty and Interfaith
Other ways the MMFW hopes to educate will include "fashion talks." These discussions will not focus solely on fashion, but also on the concept of modesty. "What does modesty mean?" Mohamad-Garcia asks. "Some people think 'Oh everybody wears hijab,' but that's not what modesty is all about. It's about time people talk about modesty as a lifestyle not only in Miami, USA but every part of the world. I am happy to be able to education more people in the United States about modesty through Miami Modest Fashion Week."
Mohamed-Garcia also hopes that talking about and showcasing modest fashion and a modest lifestyle will unite people. "This project is not my project, it's a whole American project," she said.
Mohamed-Garcia has ever became so determined to move with her project when she contemplates over a phrase Ibtihaj has mentioned to her "faith over fear." This has become an important theme in the creation of the first ever American Modest Fashion Week.
"This is America, and even though I'm Muslim, this is an interfaith concept. Even in fashion you have a mix of mainstream and couture. 'Faith over fear' shows what is actually the faith; it's not about Muslim, it's all about modest," she said. "We can use fashion to bring everyone together."
For event information and registration, please visit https://www.miamimodest.com/
Photo credits: Dubai Modest Fashion Week