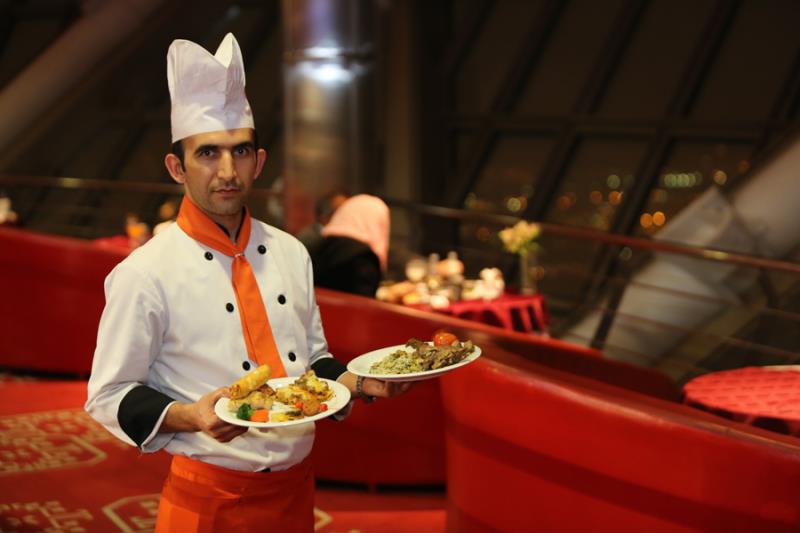 By Khatereh Nadernia
In the global tourism industry, eating is one of the favorite pastimes of people, so much so, that food has been able to claim a place as one of the sub-branches of the tourism industry.
In the past, eating was only a pastime along with other tourist pleasures, but today, given that every country's food is a delicacy that allows tourists to get acquainted with its culture and customs, the food industry plays an important role in attracting tourists.
Evidence of this claim is the presence of tourists who are traveling to different countries due to work or out of interest in the art of cooking, and wish to become acquainted with the national and local cuisine. Meanwhile, there are Muslim enthusiasts and chefs who are looking to learn the art of cooking a variety of halal foods and offer them to their country's enthusiasts.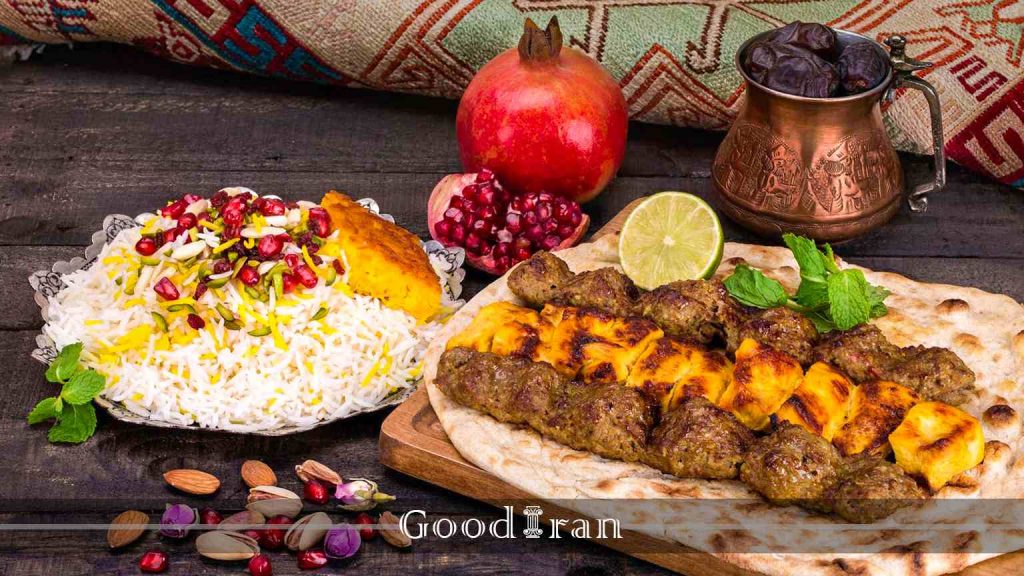 As the largest Muslim country, Iran has a great diversity of food due to the presence of different ethnicities and has always been of interest to tourists in the food industry. Tourists know this industry by the term "belly-turning".
Tehran, this smoky metropolis of high traffic, has not been very attractive to its citizens in recent years, and many people have remembered this city due to the limited traffic and difficult access to tourist destinations. But according to Tehran Tour, Tehran is a spectacular and attractive city with exciting potential for millions of tourists arriving in Iran via Imam Khomeini International Airport.
Some attractions include old neighborhoods, museums, expensive shopping malls with the presence of world-renowned brands, and luxury and expensive restaurants in aristocratic neighborhoods.
Food industry enthusiasts in every country are looking for restaurants where they can enjoy the best and highest quality national and local food, and as citizens, we see restaurants that offer only local food in a certain city, as well as restaurants that have a lot of fans due to their beautiful location and variety of food.
As we walk into these restaurants, we see a lot of tourists from different countries enjoying a variety of food. Each of these visitors has different criteria and desires for their chosen restaurant.
The diversity of tourists' tastes has made restaurants with a special style of serving food, variety, quality, beauty and luxury go-to destinations for enhanced memoires of the national, local and halal food experience.
This article introduces three restaurants in Tehran that, in addition to providing good and delicious food, have special spaces and annually host many tourists from all over the world.
These restaurants' guest books contain excellent reviews by visitors. They frequently mention their good and unforgettable experiences and have left positive reviews of satisfaction in the guest books of those restaurants.
Jordan's VIP Shandiz Restaurant

One of the most expensive and luxurious restaurants in an affluent area of Tehran is Jordan's VIP Shandiz Restaurant. The architecture of this restaurant is one of the most unique in Tehran and is inspired by the classic European style.
All of the existing paintings are exquisite works by famous and well-known artists and have been beautifully displayed.
In addition to its beautiful architecture and interior, this restaurant has separate halls, each of which usually has a special use. The main hall of the restaurant is open to the public and boasts a beautiful style that will delight everyone at first glance.
The furniture and layout of the space, the luxurious curtains, and the decoration of the restaurant "VIP Shandiz" in Jordan are spectacular and will add to a unique experience. Italian fabrics and hand-woven nets have been used for the curtains, and the Restaurant's furniture is original Iranian furniture that has been designed and made with beautiful colors and models.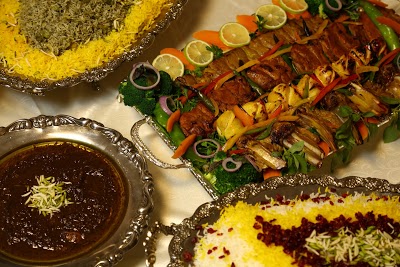 The VIP lounge section is one of the most beautiful parts of the restaurant, and in this part of the restaurant, special foods and desserts are offered in a special style. This hall is for special guests and tables must be booked  in advance.
All reception stages can hold special ceremonies or appointments for guests. There is also a beautiful terrace where guests can dine. Jordan's VIP Shandiz is a romantic place to celebrate birthdays and private engagements and capture memorable moments in a luxurious setting.
After all, it is appropriate to name the dishes of this restaurant that the lovers love. The seat and neck of the Shandiz Jordan Restaurant is located in a luxury-oriented area of the capital. This Zostozan is one of the main hangouts for Iranian movie and music stars.
As the director of this restaurant says: "The main purpose of this collection is to create a distinct experience of Iranian food prepared from mutton and unique Iranian kebabs and to promote the position of Iranian food and traditions among those interested in national, local and halal food with "It's international quality."
Address: Tehran Saba Boulevard (Jordan)
Phone: 02122054848
VIP Special): 02122017741
''''''''''''''''''''''''''''''''''''''''''''''''''''''''''''''''''''''''''''''''''''''''''''''''''''''''''''
"Morshed"
One of the largest neighborhoods in Tehran, which, despite the passage of time, still retains its old and traditional texture, is a prosperous area known as the Tajrish neighborhood..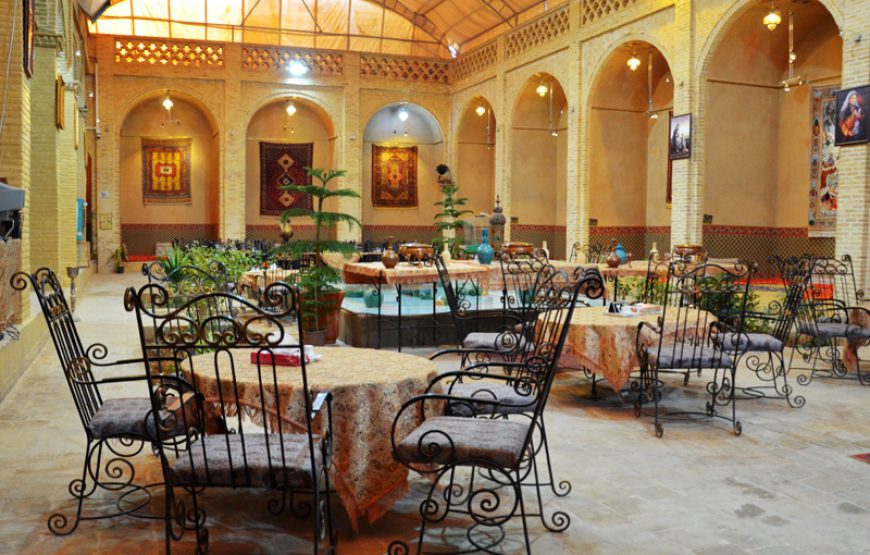 Here, a small, intimate kitchen was set up in one of the cozy alleys of the coal alley. This kitchen is located in the small and clean yard of the old houses and has been named "Morshed" by Mr. Amir Al-Mo'menin, who offers delicious, halal food.
"Morshed" may be a good option for tourists who are interested in traditional restaurants and would like to enjoy Persian food in a completely Iranian and traditional environment.
"Morshed" restaurant serves Iranian food in a cafeteria style.. The walls of the restaurant "Morshed" are decorated with mud straw and its windows are decorated with colored glass. The use of samovars and old traditional Iranian dishes, swords and shields has added to the beauty of this restaurant.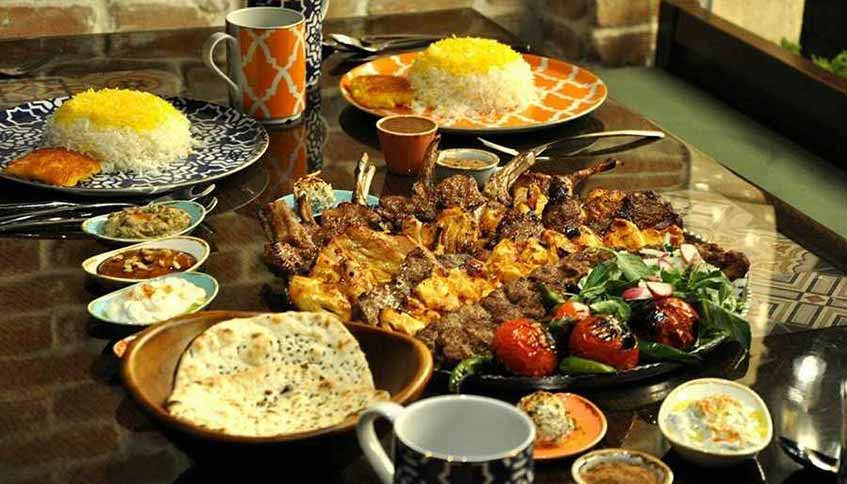 Following the cafeteria-style model, the desired food is served on the tray (assembly). Trays come in a variety of sizes, and several people can order a tray, each to their desired size.
In "Morshed," soft drinks are not served at all; here one can only order doogh and water with his or her food. Of course, a variety of syrups are also served in this restaurant and these are very welcome by the visitors.
The most popular dishes of Tajrish's "Morshed" restaurant are: Barg Kebab, Kebab Koubdeh Khasab, Kebab Soltani, Kebab Kamar, Khorsht Ghimeh and Mirza Ghasemi, all of which are served with fresh bread baked in its own grill.
Because the weekends are very crowded at "Morshed," guests visiting for the first time are encouraged to come during the week for an optimal dining experience.
Branch 1: Quds Square, beginning of Shariati, Shahid Bahman Mahmoudi Alley (Coal Alley), Nategh dead end, No. 3
Contact Number: 22723999- (021)
Branch 2: Bahonar St. (Niavaran), after Jamaran, corner of Delshad Alley, No. 2
Niavaran, after Jamaran, corner of Delshad alley, No. 2
0212200200200
Restaurant working hours 12-16 19: 30-23
Instagram: morshed_restaurant
Contact Number: 22002200- (021)
Branch 3: (Outside) Kashanak, next to Valfajr Mosque.
Contact Number: 22830399,26154559,26127687- (021)
''''''''''''''''''''''''''''''''''''''''''''''''''''''''''''''''''''''''''''''''''''''''''''''''''''''''''''''''''
Milad Tower Restaurant
Milad Tower Turret Restaurant is located at an altitude of 276 meters above the level of Ramin and on the sixth floor of Milad Tower, with a capacity of about 300 people.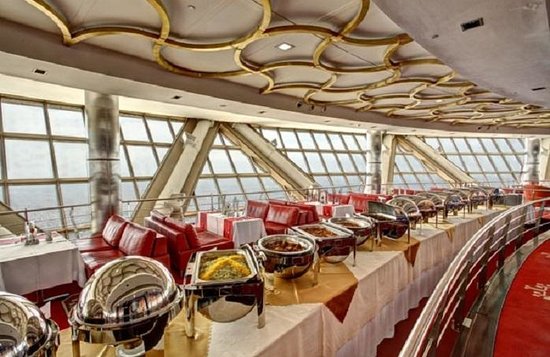 This restaurant is one of the most expensive restaurants in Tehran and the idea of ​​being a battalion is one of the reasons why it is included in the list of luxury restaurants in Tehran.
One of the attractions of Milad Tower restaurant is Gardani restaurant, which beckons food lovers from all over the world. Despite the graffiti on the Shahnameh, it's easy to see that being Iranian is a priority.
This restaurant has two parts, one moving and one fixed. The moving part rotates 360 degrees every two hours around the fixed axis, thus showing a full view of Tehran.
The interesting thing about this design is that when one leaves, it seems as if he or she is still at the point of entry, but the restaurant has turned around after arrival and one must choose another route to exit. The view appears as if one is looking at frames of a movie in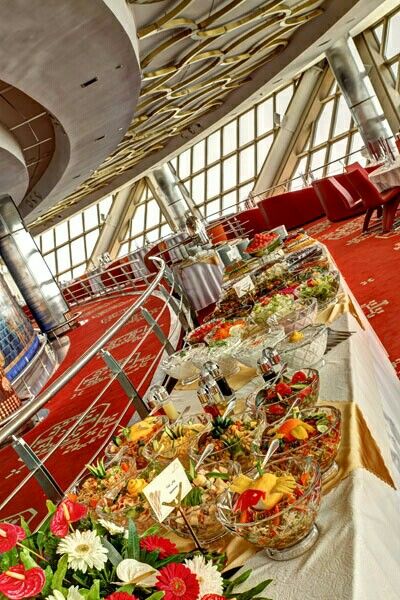 a row. First, one sees the selfie table, and then with one turn, the piano table is visible. After another turn, the musicians and singer come into view, and this carousel "movie" continues for two hours
In addition to the unique setting and scenery, a variety of Iranian and non-Iranian halal dishes and free buffet salad are some of the food offerings.
Breakfast, lunch and dinner are served in this restaurant, each of which has a variety of delicious, local, Iranian, Persian food and a variety of side dishes and drinks. The menu options are vast, which you can enjoy from the warm and intimate environment and live music.
Barley soup, mushroom soup, tomato soup and cooked vegetables are some of the appetizers at this restaurant. This restaurant also offers Russian, pasta, Shirazi, lettuce, Mexican and Caesar salads.
Some side dishes offered are spinach borani, yogurt and squash, shallot yogurt, yogurt and cucumber, yogurt and eggplant.
The main dishes include chicken feed, grilled chicken, chicken roulette, pounded kebab, with pilaf, shrimp pilaf, vegetable crumbs, minced meat, fish roe, barberry pilaf, meat cutlets, all kinds of nuggets, all kinds of pizza, lasagna, fried chicken and more.
The dessert menu boasts cupcakes, tiramisu, jelly, chocolate mousse, and chocolate brownies, to name a few.
The restaurant serves breakfast on Thursdays and Fridays from 7:30 a.m. to 10:30 p.m. The entrance of the restaurant is 20000 thousand Tomans for dinner buffet and 5000 thousand Tomans for lunch + soup buffet and salad buffet.
Address: Hemmat Gharb Highway, Milad Tower
Phone number: 02188620381 02188620358
''''''''''''''''''''''''''''''''''''''''''''''''''''''''''''''''''''''''''
Author: Khatereh Naderinia