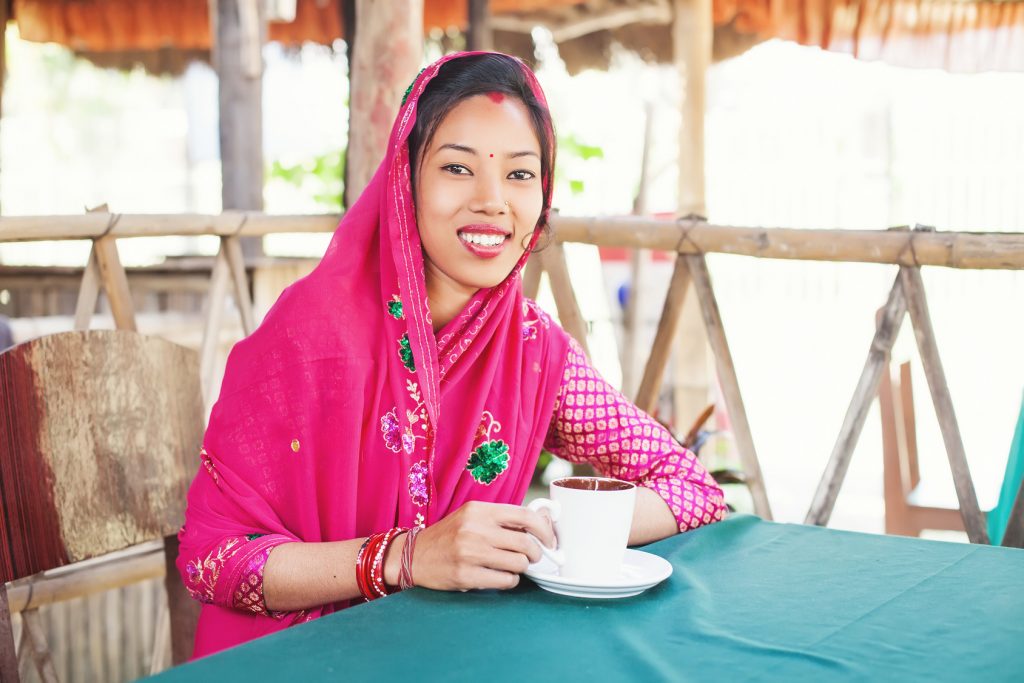 Halal food and halal tourism has become a new financial resource for Nepal.
Writer: Yasmin Helal
Against the backdrop of Nepal's current elections, the first to be held in a decade, we took a look at some of the nation's local Muslim communities.
It is said that Islam first entered Nepal in the 15th century, when Kashmiri traders arrived at Kathmandu on their way to Tibet, planting the seed of today's local Muslim community. More than 90 percent of them live in the Terai region by the Indian border, which indicates that there was a spillover from India's Muslim population at some point.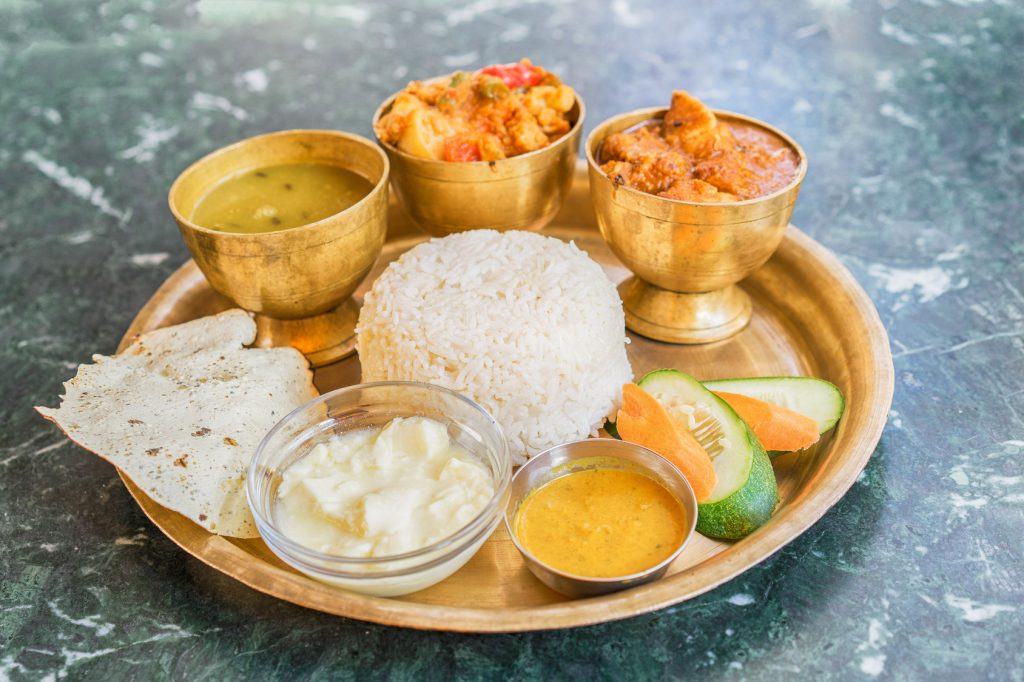 Today, Nepal's Muslim community strongly adheres to halal restrictions and avoids anything that comes from unknown sources. Having visited a few halal food outlets in the cities of Kathmandu and Pokhara, we have compiled a list of dining options in the Himalayan state. For those who want to save themselves the trouble of searching for these restaurants, a couple of local operators offer specialized Muslim tours, including Nepal Muslim Tours, offer guided tour packages around the country that serve halal food exclusively.
1. Anatolia Halal Restaurant
Named after a region in Turkey, Anatolia Halal is a restaurant with prominent Turkish interiors, including Turkish paintings and curtains. This culture can also be clearly seen in their menu, which includes items like Turkish tea, Turkish keema naan, kasoori shish kebab and mutton korma. Located in J.P. Marg, the restaurant is in the heart of the vibrant neighborhood of Thamel, Kathmandu.
2. Al Madina Halal Restaurant
Al Madina Halal restaurant is probably Kathmandu's only genuine Kashmiri food outlet. The owner of the restaurant is originally from Kashmir and has had a halal meat shop in the popular neighborhood of Thamel for decades. Thanks to this experience, he knew the ins and outs of the halal-food market of the city when he opened the restaurant about seven years ago. The Kashmiri dishes that you can enjoy here include kofta, rista, waswan and ghushtaba.
3. Pokhara Grande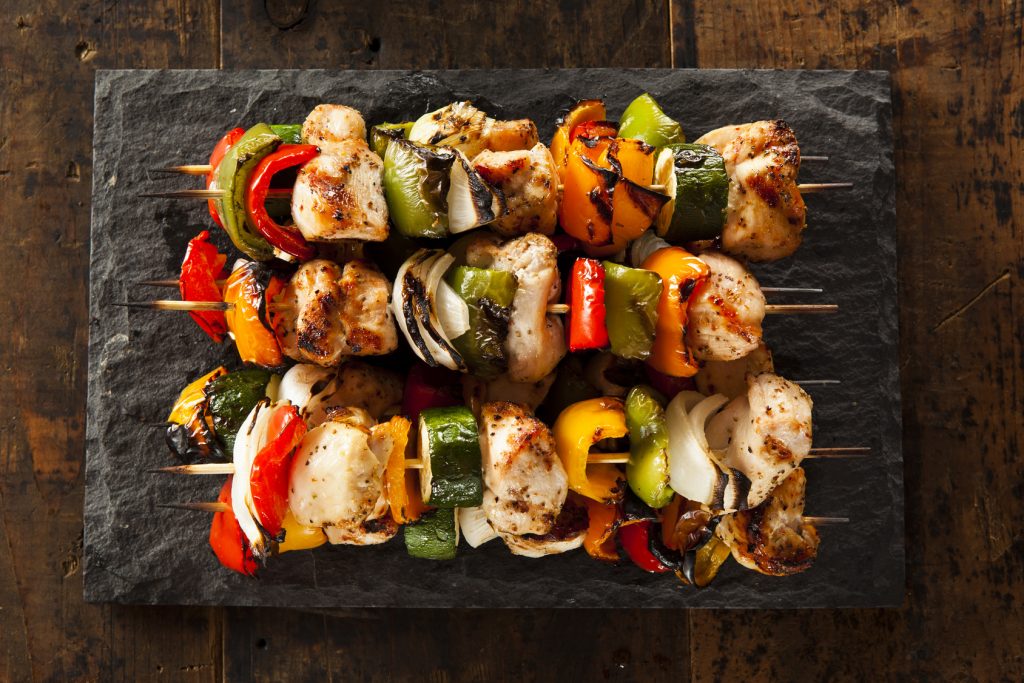 Like many other five-star hotels around Nepal, Pokhara Grande Hotel branches in Birauta Chowk, Pardi Pokhara and Lainchour, Kathmandu, state that every item on their menu is halal. The hotel is home to several food outlets, including Thasang Oriental Restaurant, which offers a rare opportunity to try halal Newari, Thakali, and Tibetan dishes. Other options include Kundali the Coffee Shop and the poolside Bagaicha restaurant.
4. Hyatt Regency
The Hyatt Regency Kathmandu, located in Taragoan, Boudha, is another outlet that serves an entire menu of halal food. Of all its food outlets, Rox Restaurant is the hotel's signature restaurant, extending across three levels of the premises, including indoor and outdoor dining options. Wood-fired ovens and the show kitchen will prepare the various Italian dishes on the menu right in front of you.
5. Lazeez Halal Restaurant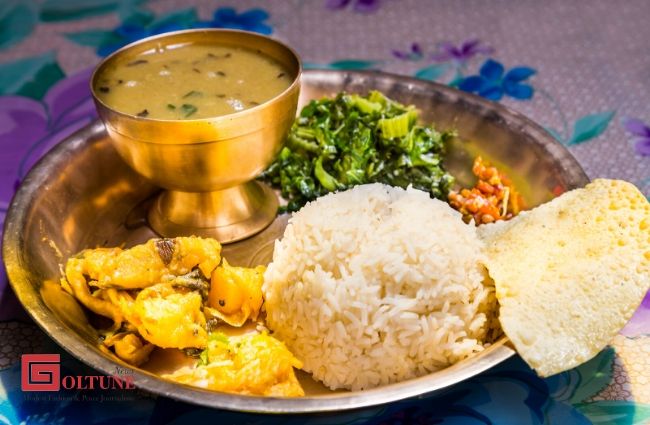 Lazeez Halal Restaurant first opened in Pokhara back in 2011, but it moved to the popular neighborhood of Lakeside in 2013. The restaurant is relatively spacious, considering the usual size of Nepali food outlets, and includes an outdoor seating area.
A big part of its menu consists of Indian food. Some of the popular options include Arabic dishes like fattoush, hummus and falafel. There is also a selection of soups to cater to the tastes of the restaurant's Chinese customers, while Malaysian tourists can partake of spicy dishes like chicken chilly and beef chilly. This is in addition to the local options, like Nepali thali, momos, and chow mein.
6. Halal Food Land
Halal Food Land, Pokhara's only other halal-food restaurant, is located in Barahi Road, just 400 meters down the road from Lazeez. The menu is not very different from other local restaurants, with the usual selections of naan, paratha, biryani, curry, pasta, soup and momo.
The local halal food market:
The beginnings of the existing halal-food market in Nepal go back to 2011, when the customers of Valley Group, one of Kathmandu's meat suppliers, started demanding halal food.
---
We have a small favor to ask. We have many visitors reading and supporting our independent, editorial reporting. And unlike many news organizations, we do not receive any direct or indirect support from any organizations.
Goltune is editorially independent, meaning we set our own agenda. Our agenda is to show that women from everywhere, including Muslim-majority nations, have the same aspirations, agency and tenacity as everyone else. No one edits our editor. No one steers our opinion. This is important as it enables us to stay true to our values.
Every contribution we receive from readers like you, big or small, goes directly into funding our journalism. Please support Goltune, large or small. Thank you.
Send your contributions to our PayPal account: [email protected]
Or please send your check to
Goltune News LLC
1203 114th Ave. S.E.
Bellevue, WA 98004