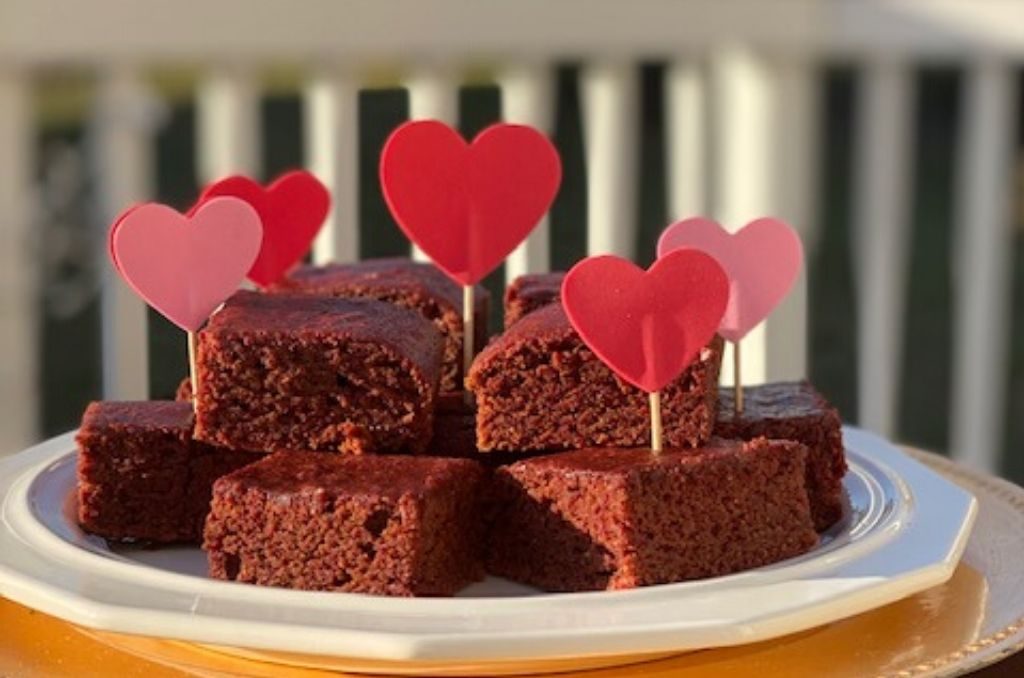 Red. Roses. Chocolates. Teddies. And Heart-shaped everything. Yup! It is Valentine's Day again! The excitement, frenzy and competition of unveiling love is in the air at Goltune.
You remember that you promised yourself  during your  "New Year Resolution" that you eat healthy. Didn't you? Well, worry not. We are here to encourage you to stick with your healthy diet.  While the traditions call for all things sweet, chocolatey and delish, I have embarked on a journey to make this year's Valentine's Day super sexy, healthy and spongy.
In a quest to find a healthy substitute for red food color, I stumbled upon a new-found love right in the fresh produce aisle of my local grocery store: Beets! Who thought this ordinary-looking vegetable can give my dye-free velvet brownies such a vibrant red sexy look?
For many years, beets have been consumed as pickled and in salads. And now they are making appearances everywhere including smoothies, soups, even roasted by your favorite barbecued meat. So I thought "why not in a cake?" And voila! Her is my recipe for "Beet Brownies."
There are numerous health benefits to encounter with beets. They are naturally low in carb, contain simple sugars, and have a medium glycemic index – meaning that they will not cause a dramatic hike in your blood sugar.
Beets are full of nutrients like folate, manganese and potassium as well as iron and vitamin C which all in all make beets a heart-healthy vegetable. Beets are also known to lower blood pressure if consumed regularly as juice. They are a great source of antioxidants and high in fiber.
So this year, ditch the store-bought red velvet cake. Roll up your sleeves and make this unconventional healthy version of red velvet cake and wow your sweetie. Happy Valentine's Day!
Prep time: 15-20 mins.
Bake time: 40 mins.
Ready in: 1 hr
Serves: 12
Level: easy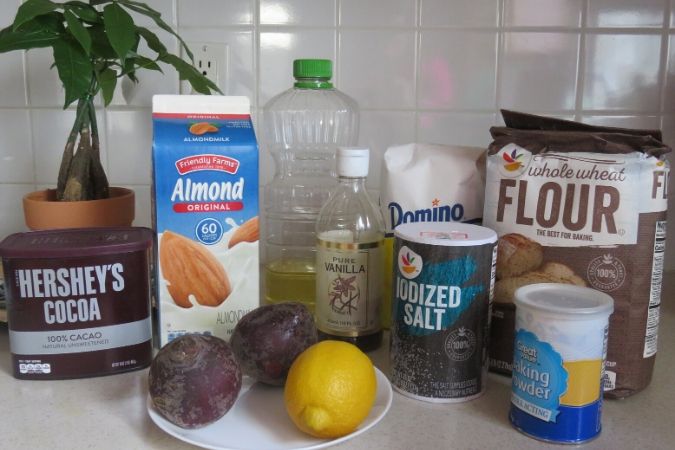 Ingredients
1 1/4 cups sugar
1 cup diced raw beets (about 1 medium-sized beet)
1/2 cup almond milk
1/2 cup canola
1 teaspoon lemon juice
2 teaspoon vanilla
1 1/2 cups white whole-wheat flour
1 teaspoon baking powder
1/2 teaspoon salt
3 tablespoons cocoa powder
Nonstick baking spray
Directions:
Preheat oven to 350ºF.
Place sugar, beets, almond milk, oil, lemon juice, and vanilla in a food processor and puree.
Place flour, baking powder, and salt into a large mixing bowl. Sift cocoa powder into bowl and whisk to combine. Add beet mixture to dry ingredients and stir until just combined. Do not overmix.
Pour batter into a baking pan lined with parchment paper and sprayed with baking spray. Bake for 30 to 40 minutes until a toothpick inserted in the center comes out clean. If you are using any frosting, allow to cool completely before frosting. Noosh-e jān!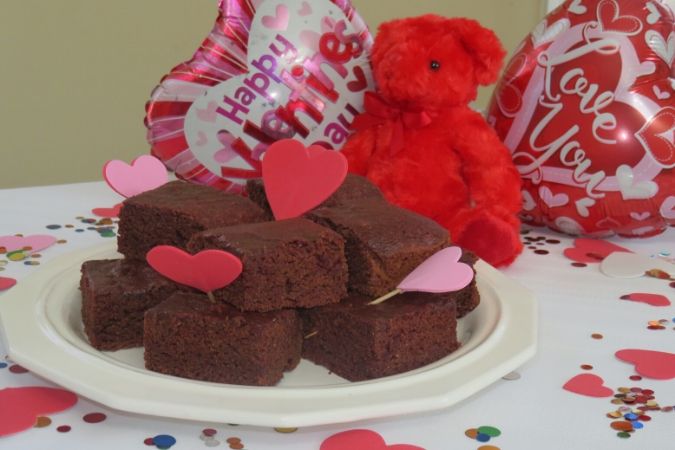 ---
We have a small favor to ask. We have many visitors reading and supporting our independent, editorial reporting. And unlike many news organizations, we do not receive any direct or indirect support from any organizations.
Goltune is editorially independent, meaning we set our own agenda. Our agenda is to show that women from everywhere, including Muslim-majority nations, have the same aspirations, agency and tenacity as everyone else. No one edits our editor. No one steers our opinion. This is important as it enables us to stay true to our values.
Every contribution we receive from readers like you, big or small, goes directly into funding our journalism. Please support Goltune, large or small. Thank you.
Send your contributions to our PayPal account: [email protected]
Or please send your check to
Goltune News LLC
1203 114th Ave. S.E.
Bellevue, WA 98004