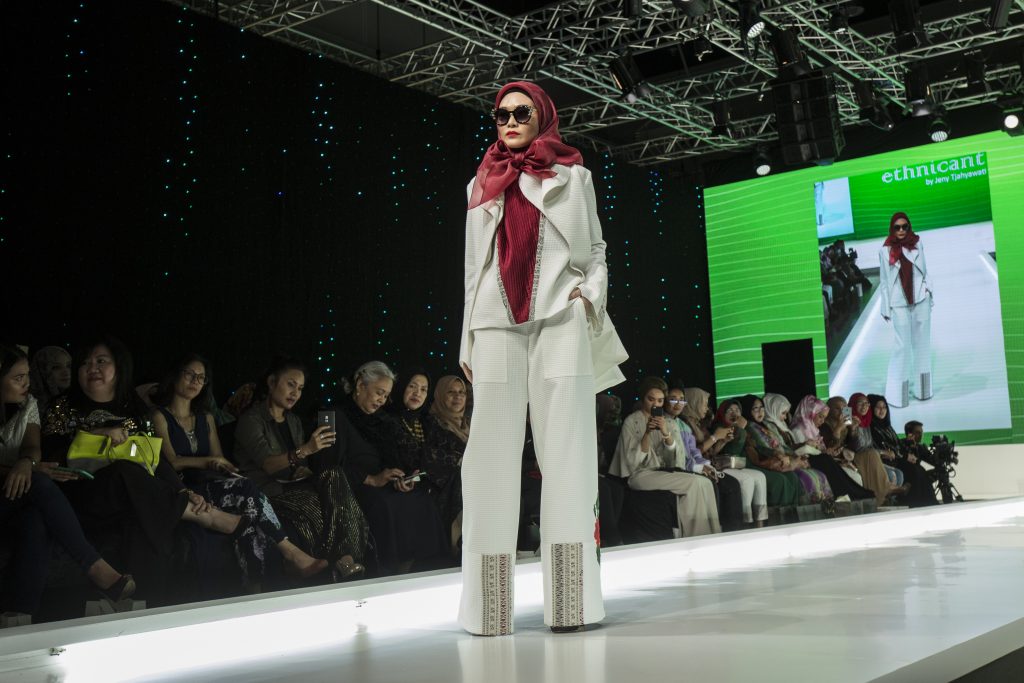 Kuala Lumpur – press release – Asia Islamic Fashion Week, AIFW, will be held in Kuala Lumpur between July 26 and 29 at Malaysian International Trade and Exhibition Center (MITEC) between the hours of 10 AM and 8 PM.
According to the organizers' the show will include a unique design featuring a blend of Muslim wear and cutting-edge style. There are more than 80 booths featuring halal cosmetics, accessories, and bazaar.
Follwing is the details of the AIFW schedule:
There are more than 30 Muslim designers to show and promote their fashion and styles. Among those designers there names such as Bulbulia from South Africa, Chic by Maryam Bakhtiari from Iran, WU nation x DOD from United Kingdom.
Some of the other designers are included Dian Pelangi, Jeny Tjahywati, Nila Baharuddin, and others.
Below, there are some specific outlines about the program.
Asia Islamic Fashion Week consists of three main elements;
A platform for sustainable and profitable Islamic fashion and lifestyle business networks; covering the trade and the public. From luxury brands, to the latest trends in fashion, #AIFW2018 brings exhibitors from around the world that fuel the business of Islamic fashion.
Featuring the latest trends in Islamic fashion from renowned designers, top retailers, boutiques and independent designers. The runway show is a must see event.
Enriching Muslims with the knowledge of Islamic fashion based on Islamic values through interactive talks by speakers from various fields within the Islamic fashion & trade industry.
Some highlights for the show:
Opening show, July 26, Thursday, at 8 PM
Designers on the runway: Bianco Mimosa, Ridzuan Bohari, Nila Baharuddin, and Jeny Tahyawati.
Fashion show 2, July 27, Friday, at 8 PM
Nila Baharuddin, Nursuraray, Hengki, and Kawilarang
Fashion Show 3, July 28, Saturday, at 8 PM
Adreana Rose, Siti Khakijah, Watie Collection, and Sofea Rose
Fashion Show 4, July 28 at 8 PM
Eja Shahril, Maryam Bakhtiari, Bulbulia, and Jeny / Christy and Chic
Fashion Show 5, July 29, Sunday, at 8 PM
Peace Collection, Zona by Metrojaya, Wu x DOD, Imaan Boutique, and Daanya
Fashion Show 6, July 29, Sunday at 8 PM
Bianco Mimosa, Ridzuan Bohari, Corsy Christy and NG, Zainal Songket, Rasyd Salem
| | |
| --- | --- |
| Jeny Tjahyawati design in AIFW 2017, All rights reserved for Goltune News | Design by Tuhfa , all rights reserved for Goltune News |
| Design by Bulbulia, all rights reserved for Goltune News | Design by Dian Pelangi, all rights reserved for Goltune News |