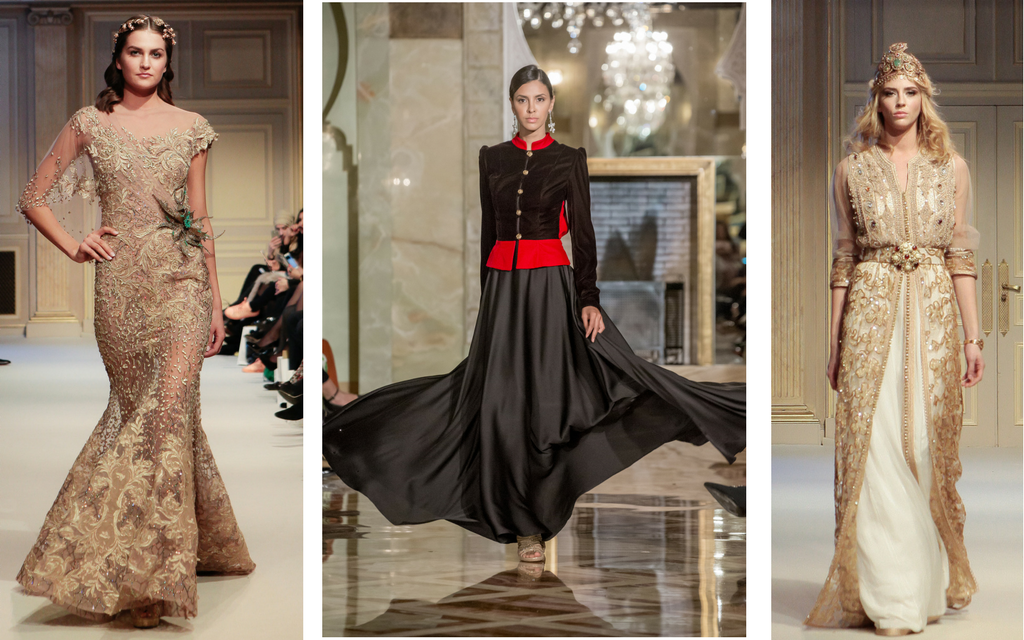 Paris Modest Fashion Week will be held this week to showcase more than 21 internationally-recognized Muslim fashion designers' collections.
Writer: Press release, edited by Sara Jamshidi
With a quiet tone, the capital city of fashion is hosting its first modest fashion parade. The rise of modest fashion emboldened Parisian Muslims to host their first modest fashion catwalk.
Amal Sultan, and Samia Benaissa, one with a Pakistani background and the other native to Paris respectfully, decided to organize the year's first modest runway this week on Jan. 24 and 25 at Hotel de Corillon, Rosewood Hotel.
The two-day series of catwalks are hosted by Oriental Fashion Show (OFS), an organization dedicated to showcase 21 world-class fashion designers, including Hany El-Behairy, and the launch of new luxury platform Modestissime.
Their Paris catwalk will feature contemporary designers who create hand-embroidered garments of the high quality. IKA Butoni is an Indonesia designer who lives in Hong Kong. Ika creates a distinctive blend of tradition and modern designs to be exported to over 50 countries. Hasan Mghani is Moroccan and creator of Blanche. He will showcase a traditional and ethnic fashion brand. Zarema, detailed oriented designer from Chechnya is obsessed with her designs. She is the founder of Madlen Collection. Aya Hammound is a young Lebanese designer with a chic, feminine modern taste focusing on black and white dresses. And, Sabah is the founder of Vertuoses. She is a self-taught designer with an iconic dress of the collection "the First Lady."
These designers are among the other twenty-one designers traveling from different countries to present their Spring/Summer 2018 collections at the two-day Paris Oriental Fashion Show.
This fusion of contemporary couture imbued with Eastern culture will give rise to a diverse mix of styles and garments on the catwalk, from the traditional Kaftan to exquisite evening gowns and spectacular wedding dresses. Audiences will discover the skillful artistry of the designers, as well as the exceptional heritage of the regions that inspire them.
The show's day 1 will present the collections of Hany El-Behairy (Egypt), Adiba Al Mahboub (Kuwait), Lamia Lakhsassi (Morocco), Sergey Shabunin (Kazakhstan), Menouba (Algeria), Fatima Zohra Idrissi (Morocco), Fevziye Camer (Turkey), Aida Kaumenova (Kazakhstan), Nayli Baikuckukov (Kazakhstan), and close with Raishma (UK/Pakistan).