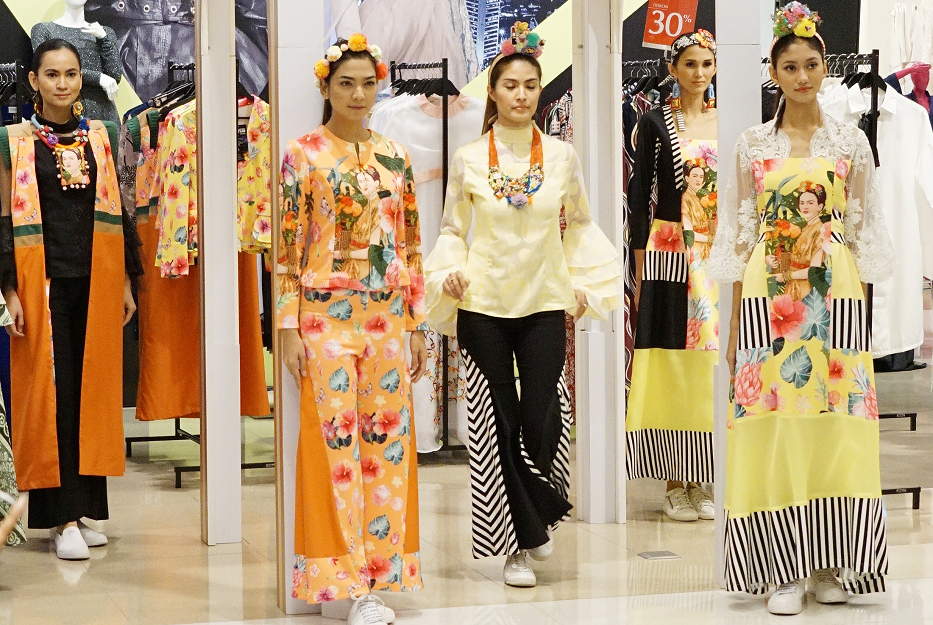 Before the end of this month, Jakarta will host its first modest fashion week
Goltune News will cover the fashion shows live.
Jakarta (press release) – Designers at Jakarta Modest Fashion Week (JMFW) will showcase the diversity of style in Gandaria City from July 26-29, 2018.
Think Fashion, certified owner of Modest Fashion Week is collaborating with Markamarie Creative to make the first international Modest Fashion Week in Jakarta, Indonesia.
During the 4-day event, designers and brands will present an array of modest designs in the form of fashion shows, runways, talk-shows, booths, exhibitions and workshops. Designers from 15 countries will show their collections in more than 40 fashion shows. About 50 booths are organized to highlight indonesians and global fashion talents.
"We always have been trying to connect designers to buyers in the name of creating effective and beneficial corporations."
"There will be so many international stakeholders participating in JMFW," said Franka Soeria, the co-founder of Official Modest Fashion Week worldwide.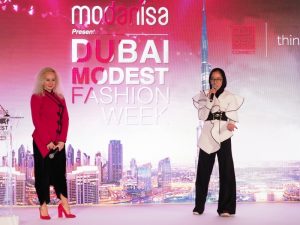 "We are building the bridge for international brands to Southeast Asia and vice versa; we want people to see the other side of Southeast Asia that they haven't seen before. Southeast Asia is a big market but it is more than a market, it is a good source of inspiration and innovation," said Soeria.
Some of the participants are included Fllumae (USA), Adrianna Yariqa (Singapore), Irna Mutiara for Up2Date Plus (Indonesia), Huw Roman (Japan), Yours Truly (Canada), Dhienda C. Shahanaz (Indonesia), Modanisa (Turkey), Anggia Handmade (Indonesia), Kaifiyyah (Singapore), NYS.co featuring Hannie Hananto (Indonesia), Dilbar (Kyrgystan) Madinah Syari (Indonesia), Elda (Singapore), Zeina Ali (Jordan), Lina Sukijo (Indonesia), Rahmi Vonna (Indonesia), Sayee (Korea-Indonesia), Uma Privee (Indonesia), Desert Cove (UAE), Doraemon Indonesia (Japan-Indonesia), Araida (Russia), Sofie (Indonesia), 3 Little Ahmads (Malaysia), Simply Rays (Singapore), Resti by Rizka (Indonesia), Saerae (Indonesia), Gee Batik (Indonesia), Faspiration (UAE), Hijab Sabine (Indonesia) and many more.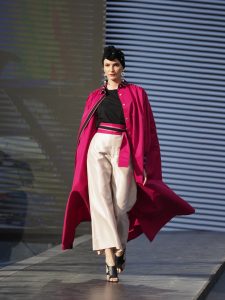 JMFW will open its the first Modest Fashion Weeks stores in Indonesia with collaboration of Metro Department Store, a prestigious retail store in Indonesia. About 7 branches of the department store will display modest fashion design on their floors namily called #JMFWPoints.
#JMFWPoints will serve as selling channels for the event participants, not only during event but will continue until end of the year. This will provide an opportunity to the Indonesian consumer base to have a taste of  what worldwide designers of Modest Fashion have in store for them.
"We always have been trying to connect designers to buyers in the name of creating effective and beneficial cooperations," said Soeria. "this [#JMGWPoints] will also become an information hub of the event itself."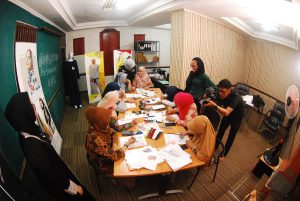 Dream & Design for Disabilities is the week's milestone which aims to connect disabled people's vision with fashion industry. Designers from Turkey, Germany and Indonesia will connect with local disabled communities in special workshops to create fashion items. Their creations will be shown on a runway in a special show. The profit of Dream and Design for Disabilities used to buy wheelchairs for disable people.
"Fashion is for everyone and it should be inclusive." Said Ozlem Sahin, cofounder of Think Fashion. "If 15% of the World's population live with some form of disability, we really need to create an awareness in fashion industry," she said.