Only two nights before Christmas and on the outskirts of the United States' Northwest region, a group of Muslim women created a fresh vibe in the modest fashion world.
New to the Seattle arena, these women wanted to establish a night full of excitement, fashion and shopping and called their event Arabian Nights.
"It is important to me to provide a platform to Muslim women to support their businesses. And for those of us who wear hijab, or observe hijab, whatever that means to each person, we wanted to have a space to let loose, feel safe and have a good time," said Michaela Corning, the brains and main organizer of the event.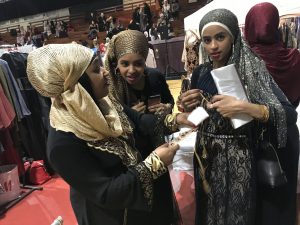 In a women-only space, more than 400 visitors mingled with each other. They shopped from vendors selling clothes, jewelry and accessories; visited various stalls for their makeup needs; sat down to get their makeup done; painted their hands with henna; or grabbed food from a variety of vendors.
"As people should realize, we are women, and women power is extremely important in today's environment," Diane Buckshnis, Council member for the city of Edmond, told Goltune.
"Today, we're falling through the 'me too' movement, and the fact that our country needs help, it needs women, and women with maternal instincts. Men have no idea how much women have to deal with in everyday life – children, food, clothing – everything. So, we are the leaders of the world."
The event was originally organized to run in Louvre Café, situated in the northern area of Washington state, on December 15. However, the organizers had to move the time and place due to overwhelming support. They forecasted selling more tickets than what the shop's capacity could allow.
"The Muslim story has been told by everyone except Muslims. We ought to author our own narrative and tell our own stories."
"So, my role is nothing. Just a middle person,  and trying to make people happy. Michaela did all the magic," said Haifa Alhusseini, owner of Louvre Café.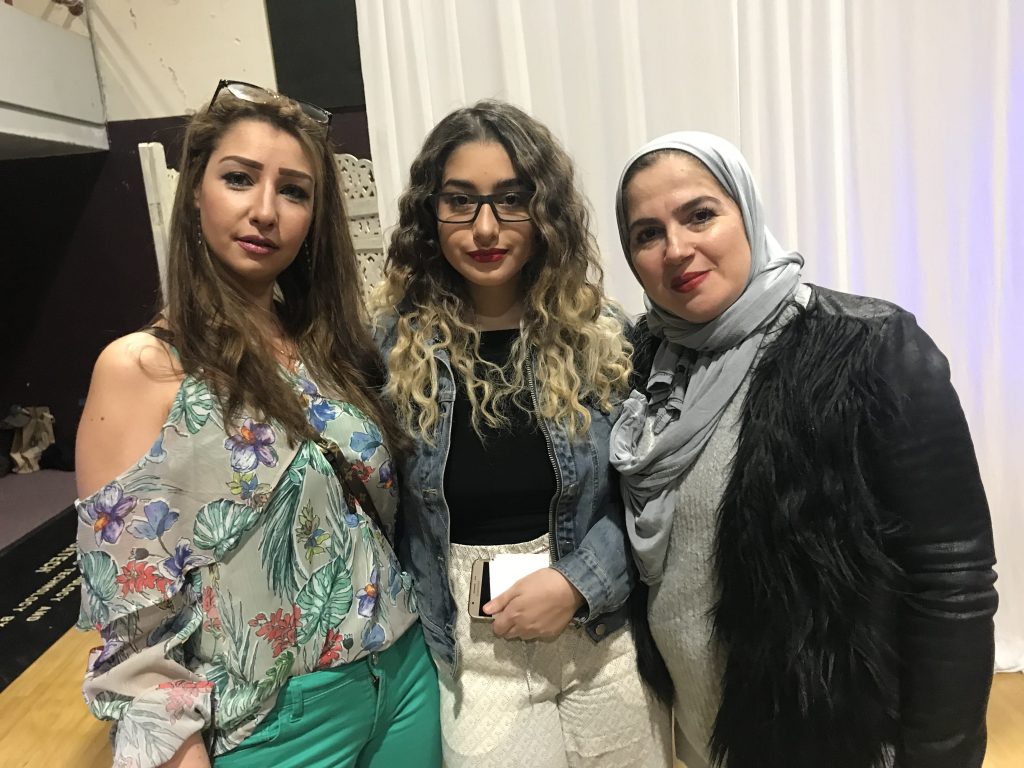 Corning's success in attracting visitors came partly through her frequent updates on Facebook, communicating with the local community about the event and encouraging them to participate and support the first modest fashion and Muslim women entrepreneurship program in the area. To drive her agenda, she teamed up with modest fashion designer Rahma Yusuf, who played a key role in the event's organization.
"I think it is important for us to empower each other, to work with each other for the community, and obviously to better our lives as immigrants and refugees. I hope that women would see each other as sisters," said Yusuf.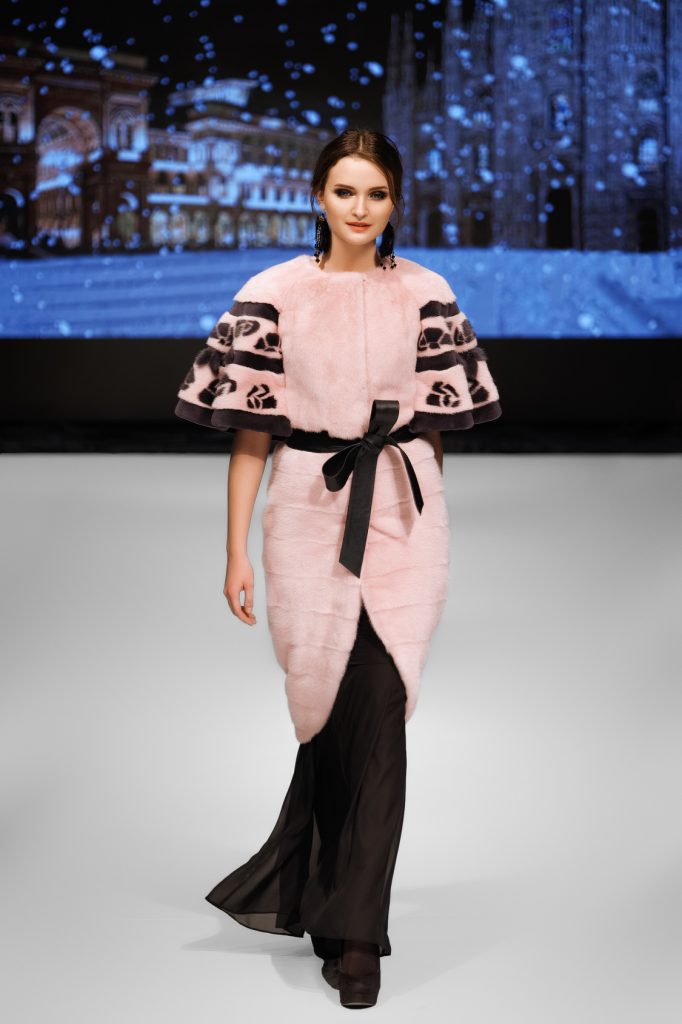 After the opening remarks, former Nordstrom designer Chema Jamel Oh, who owns a special shop selling Muslim clothes and hijab called Al Firdaws, showed off her first collection called "Our Tradition." In a catwalk setting, models marched on the stage in abayas, long and elegant dark-colored robes that women, especially in the Gulf countries, wear when they go out or when they want to wrap up their curves with a longer garment. Jamel was another co-organizer of the event.
The fashion runway show was followed by a surprise performance of a Middle East style belly dance. Dhalia, a Seattle-based belly dancer, took to the stage to dance to provocative and loud Arabic music. In order to give the audience a sense of privacy and excitement, the room lights were dimmed as the spotlights danced around the room.
The strictly women-only setting did help provide visitors with a relaxed and free atmosphere.
"I can only dance in a skirt. So, that's why I am wearing a skirt. There are a lot of women in the Seattle community that cannot enjoy themselves in the general public for religious reasons. They wouldn't like to be with guys, or in a mixed party, so when it is an all-women event, everybody is more confident and more excited," said Noura Rabi, a young participant getting ready to dance with the music.
Although Islam is the fastest growing religion in the world, Muslims only make up about 1.1 percent of the US population. There were about 3.45 million Muslims living in the United States in 2017, according to Pew Research Center. In the northwest Washington state, Muslims make up less than 1 percent of the population.
"For those of us who observe hijab, we wanted to have a space to let loose, feel safe, and have a good time,"
These statistics has not deterred Muslim activists such as Fathia Absie, founder of a group called 'Eat with Muslims'.
"There are not too many Muslims to go around and talk about Islam in the US, and so this is why we created 'Eat with Muslims', because in any culture, sitting down and sharing a meal and having a conversation is how you get to know people," Absie said.
Absie is an unapologetic Muslim. She believes that even the small Muslim population in the US can be very significant.
"The Muslim story has been told by everyone except Muslims. That's why I think this kind of gathering is important. Because we get to author our own narrative and tell our own stories instead of other people telling our stories and sharing with the rest of the world," Absie said.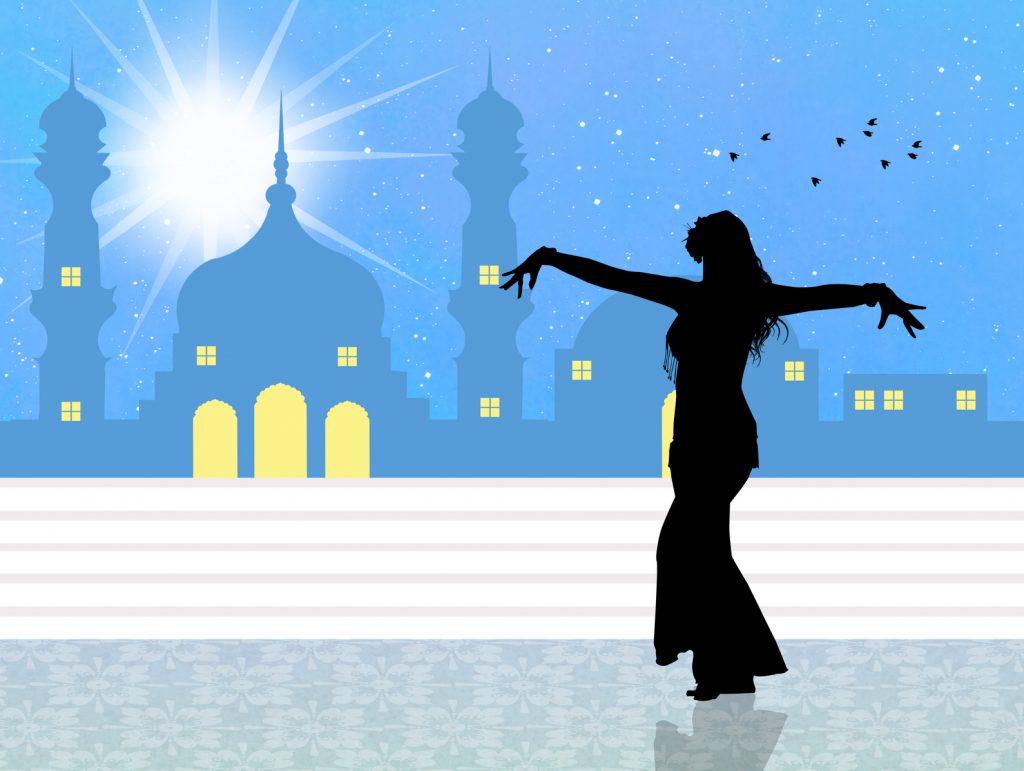 The Arabian Nights event wasn't without incident. The next day, Corning posted an entry on Facebook pleading with people to return Dhalia's sword; apparently, the blade that she has used in her performances for the past 20 years was misplaced that night and had then gone missing.
However, that was the only blemish on what was a very well-organized event highlighting the growing importance of the modest fashion industry.