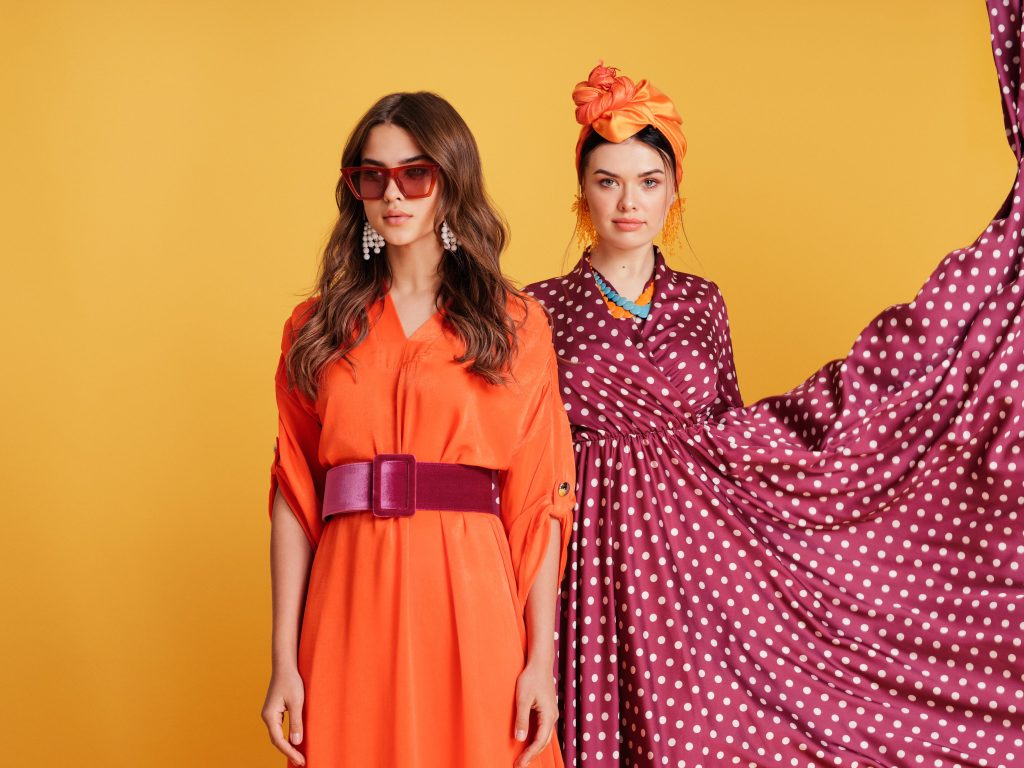 Press release – New York City – When we talk about modest fashion, we discover how modest brands from around the world are making their mark.  One of the main runways of the world, New York City, is at the center of attention when launching into modest fashion.
The city of yellow cabs, glittering billboards, and iconic high-rise buildings has become a witness of the global modest fashion movement. Not too many homegrown, inspiring modest fashion brands have risen from the city.
One of the rare gems is ROU NYC.
ROU NYC is a modest brand originating from the streets of New York City, one of the fashion capitals of the world. ROU NYC came into fruition via an undeniable passion to fulfill the needs for stylish and modest attire, while empowering women to be who and what they wish to be.
ROU NYC was created as a result of the desire of having contemporary, comfortable, as well as unique collections catered for women with a passion and desire for luxury and style. ROU NYC is making a mark with New York street-style fashion, allowing ladies to belong to the runway and glittering lights while maintaining affordable prices.
"ROU NYC not only satisfies this overlooked niche, but also to empower women by expressing themselves without compromising their values," saud Farah Masoud, ROU NYC creator and founder. The brand is a must for the "Rebellious, wander-lusting women that are curious and don't take no for an answer." Masoud has seen first-hand how the image of modest women has been portrayed.
In multi-cultural cities with people from all walks of life, Masoud felt that Muslim women as well as women who dress modestly within the United States are not accurately represented, and their image and self-expression is a vague concept. ROU NYC is here to change that, and wants the world to see how beautiful, confident, and powerful modesty truly is.
While the latest styles and trends are necessities, ROU also knows where they came from. ROU is celebrating its roots by infusing cultural details into modern, highly desired pieces. For the Bohemian collection, ROU adorned each individual cape and dress with hand-made, beautiful embroidery, exemplifying Middle Eastern culture and heritage.
"New York City is a melting point of many cultures. As an American with Middle Eastern roots, I think of myself as a mix of East meets West. You will never forget your roots, your culture," Masoud said. ROU is committed to incorporate culture in an artistic and unique way as part of the collection to celebrate the diversity of life in NYC.
As part of the Minimalist collection, ROU provides an assortment of stylish tops, skirts, and dresses. With a commitment to providing affordable luxury and comfort in every piece, ROU NYC maintains the utmost in quality representing the dynamic, strong, modest woman.
Masoud's passion for fashion enables her to infuse her ideas into styles and patterns that are desired by modern women. She collaborates closely with family and friends, always seeking their perspectives on what they desire when it comes to fashionable, modest attire.
"I want women to be confident to be themselves. Modest fashion is an expression of style, and fashion is an expression of who you are. Being yourself is the ultimate luxury" Masoud said.
Follow and like us on Instagram and Facebook! Also visit our website to learn more about the ROU NYC brand and the latest trends:
Website: www.rounyc.com
Instagram: https://www.instagram.com/rou_nyc/
Facebook: https://www.facebook.com/RouNYC/