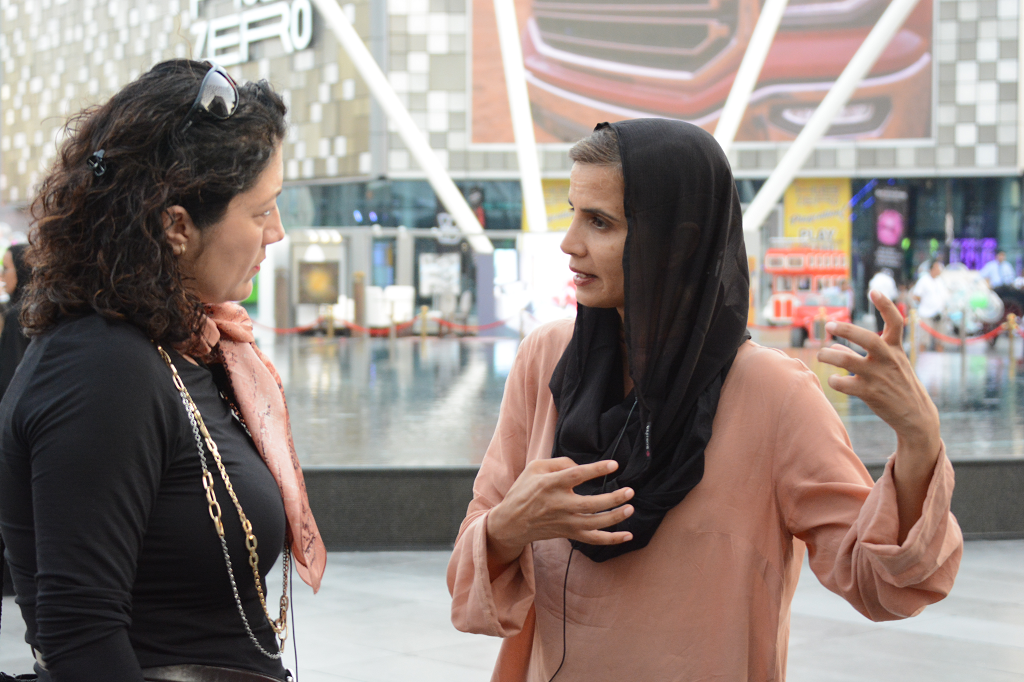 In a blog post, Alia Khan addresses some of the issues that designers and booth-holders at the Pret A Cover, Buyers Lane experienced.
By Sara Jamshidi
What we had experienced during the last four days was a confirmation of what we had learned all along. The event looked beautiful and attractive from the outside, but from the inside, not-too-many people were happy about the outcomes.
We arrived at the event assuming we can still use a spacious room on the top floor of LaFayette Restaurant for the duration of our stay. However, we were told that organizers returned the room, and it is no longer available for the media. I was able to arrange a friendly agreement with the restaurant's manager to use a dedicated space for our cameras and other items we needed to store.
The air in the outside was calm and clear. But, the air among the designers and booth holders was a bit sticky.
Inna Soroch, Paris-based artists, created a 10-second 3D digital art about the event. Pret A Cover, Buyers Lane, PACBL, promised to show the clip along with Inna's Logo on the large screens at the City Walk's fountain area. But they never did. "In exchange, I got ignorance," she said.
One of the main complaints about the PACBL was about the promises that the organizers made to the participants. According to the show's title, designers and booth holders were expecting to sell to retailers and major consumers.
Alia Khan, the founder and Chairwoman for Islamic Fashion and Design Council who organized PACBL was upfront and sincere about the problems that were raised during the 5-day fashion week. "If I could do it again, I think we need some type of training for designers and participants," she said. "Allowing designers to understand what it means when a buyer comes to their booth or pop-up shops; and how to put them [buyers] at ease and not devour them with too many suggestions is the key to carry a successful conversation with major buyers and retailers," she said.
Alia Khan is aware of the issues. She is determined to fix the problems, and improve PACBL fashion week for the  next year.  Meanwhile, she wants to carry the event to its closing night on April 2nd.