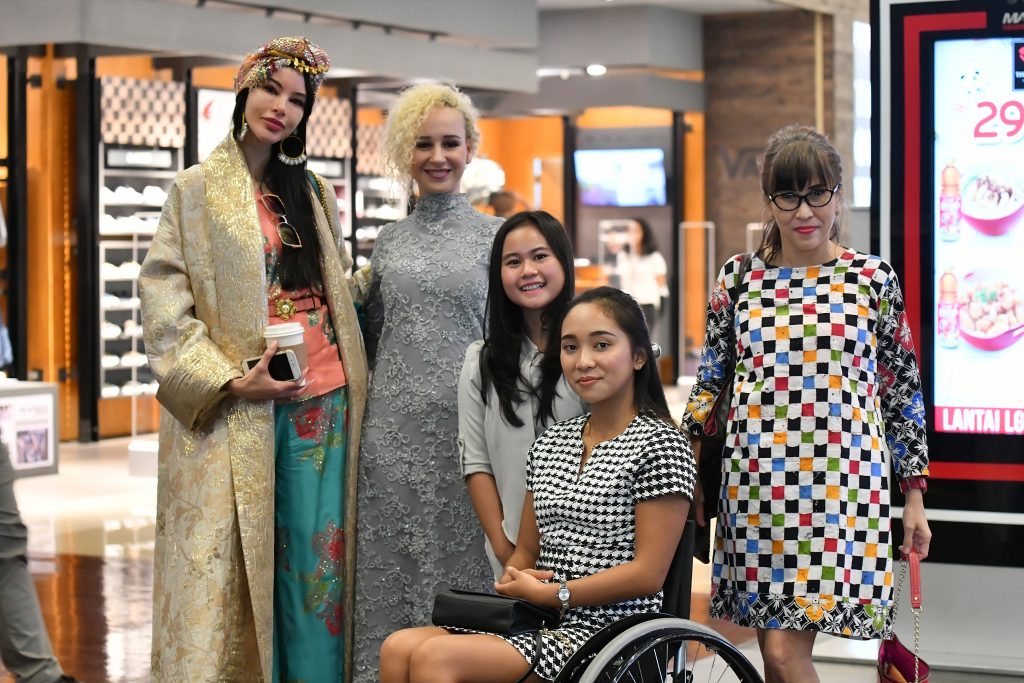 Story by Amjad Parkar and Sara Jamshidi
Photos by Dandy Hendrata
Modest fashion took center stage for the first time in Jakarta, with the Indonesian capital playing host to the latest Modest Fashion Week on July 26. Taking place in the opulent settings of the iconic Gandaria City, the four-day event also focused extensively on giving a platform to disabled designers to create fashionable clothes specifically for Indonesia's disabled community through its Dream & Design for Disabilities initiative.
Over the course of Jakarta Modest Fashion Week, thousands of visitors had the chance to interact with talented international designers from countries such as Russia, Canada and Australia as well as from local communities. They were also able to enjoy numerous fashion shows and exhibitions and participate in workshops.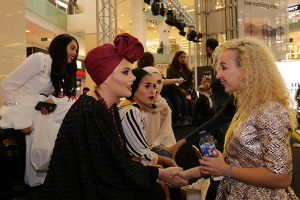 The event is the brainchild of Turkish fashion entrepreneur Ozlem Sahin and Indonesian-born fashion consultant Franka Soeria, who co-founded fashion consulting and branding company ThinkFashion. They are focused on establishing a firm niche for the modest fashion market through tailored events.
"Modest fashion designers kept on doing something wrong, like focusing on the wrong event, wrong marketing, and you know this cost them a lot of money," said Soeria.
"I understand the modest fashion market consists mainly of small entrepreneurs who are really doing things with their heart; they are very gifted. I want to help them, to connect the dots to help them grow; you know, everybody wants to expand."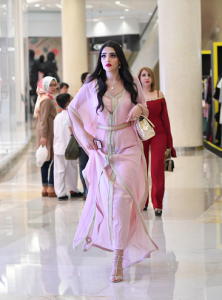 Soeria said she and Sahin were determined to create a fashion event that would benefit these entrepreneurs.
"We want modest fashion to be a global platform. The real result for us here was to be able to say to the designers, 'OK, if you wanna try the market, why don't you try Indonesia, the biggest market in the Muslim world. We can help you.'"
Sahin added that organizing such a large-scale event was a logistical challenge and teething problems were to be expected.
"Execution is not always easy you know, since there are many international people coming; the first days of any event are always more and more challenging. There is a huge team working, like more than 100 people, but they needed to be coordinated with each other. I think we can improve that area, but generally the first day was kind of smooth actually from our side, for example keeping to schedule on the talk shows and fashion shows," she said.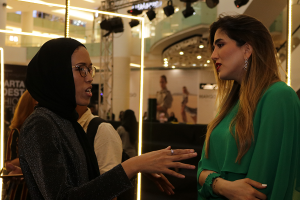 However, despite the possible issues Sahin highlighted, the initial consensus among visitors at the Jakarta Modest Fashion Week was positive.
Sri Artaria Alisjahbana, a local journalist who runs Noor, a lifestyle magazine catering to Muslim women, highlighted possible logistical issues such as poor sound quality and lighting, but added such events were important for raising Indonesia's profile in the modest fashion market.
"The Indonesian community should use this opportunity to go global, and Franka is doing a good job in this regard. She knows the global market but it is a pity that not many more Indonesian designers participated here," she said.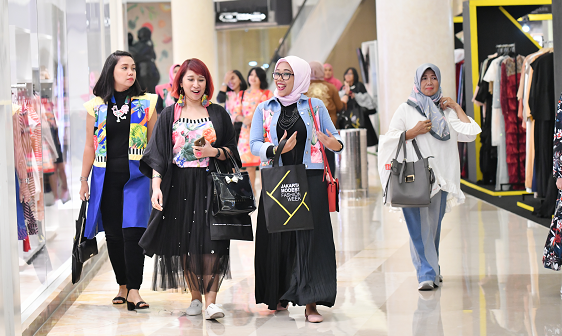 Designers that spoke to were also optimistic that the Jakarta Modest Fashion Week would provide them with a platform to effectively showcase their designs.
"This is a great event and hype for it has been very good. Many of my friends who are social influencers have been helping to promote it and this has helped attract potential customers and business partners for the local fashion industry," said Linda Anggreningsih, an Indonesian designer who runs a successful women-owned start-up on scarf called Bottonscarves.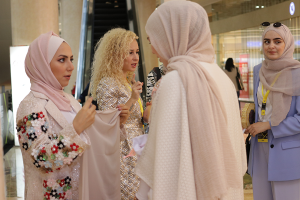 She added that the organizers had offered "fair" rates to set up a stand at the Jakarta Modest Fashion Week and was able to recoup her expenses after the first day of exhibiting, especially as Gandaria City Mall is known for its affluent customers. Although she is primarily focused on developing her customer base locally and regionally, she said attracting international clients was her next goal due to growing awareness of the modest fashion market.
"I feel modest fashion is something very spectacular. It is booming, even in places like London. Even international brands are expanding into modest fashion. The industry is growing very fast and it is the reason why we are still here."
Haslina Halim, who has co-founded her own fashion design company Rajai in Brunei, said such events have helped bring the modest fashion community together. She added that Jakarta Modest Fashion Week provided an effective platform to designers from smaller countries such as Brunei to showcase innovative products such as Sayee's range of intricately beaded headscarves.
"We wanted to do something beautiful, something different, because we understand that printed hijabs are becoming a trend. People are looking for different designs on how hijab should be, so we use our intricate beading techniques to deliver handmade designs for various seasons or the place that we are in," she said.
Halim added that while the Jakarta Modest Fashion Week has effectively promoted designs from around the world, she believed it needed to do more to attract more local and regional talent rather than focusing its efforts on bringing in international designers.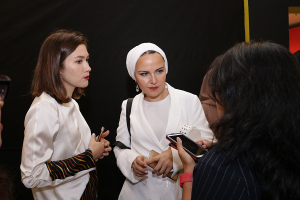 Medina Zein, Indonesian woman business owner echoed Halim's sentiments and said the Jakarta Modest Fashion Week would help entrepreneurs from the industry to cultivate exposure for their businesses. She, however, suggested moving future editions of the event to a more conventional space such as a conference center rather than a shopping mall.
Sahin said it was not clear when the Modest Fashion Week would next take place in Jakarta. However, she was adamant that the next time the event does happen in Asia, it would not be in any other city other than the Indonesian capital.
Stay tuned as Goltune News continues to bring you coverage from the event.