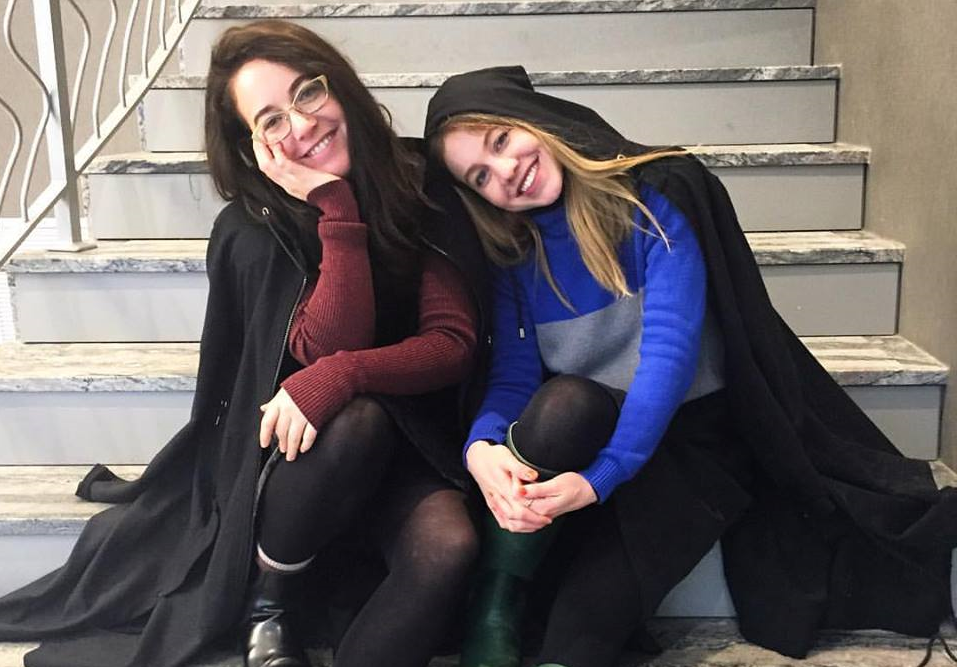 Summary: two Jewish orthodox sisters are testing New York's modest fashion
Source: Forward.com
Writer: Simi Horwitz
Chaya Chanin, 32, was telling me about the genesis of The Frock, NYC, her online business featuring styles designed for the seriously Orthodox woman who wants to be more fashion-forward. At the same time, her 30-year-old sister and company co-owner, Simi Polonsky, was busying herself taking pictures of us, clicking away on her cell phone, moving this way and that, always seeking the best possible angles for yet another posting on Instagram.
In Polonsky's apartment in Brooklyn's Crown Heights, which also serves as The Frock's headquarters, the two Australian-born daughters of a Chabad rabbi juggle their home lives with a 7-year-old business that is, by their own description, an amalgam of Down Under surf culture and Orthodox modesty.
"We were exposed to women in bikinis very early on, and we saw the pictures in Vogue magazine," Chanin recalled. "We were aware of ourselves as different, and wanted to blend in, mostly so that people wouldn't look at us and make a whole set of assumptions based on what we looked like."
You would probably not guess they were Orthodox at all. For starters, you would never know that their free-flowing hair styles were sheitels.
The sisters don't point to themselves as Orthodox Jews, but they are not trying to assimilate, nor do they advocate it for anyone else. On the contrary, they want to broaden the Orthodox community or at least not lose those practitioners who are turned off by the fashion restrictions.
Read the full story @ Forward.com