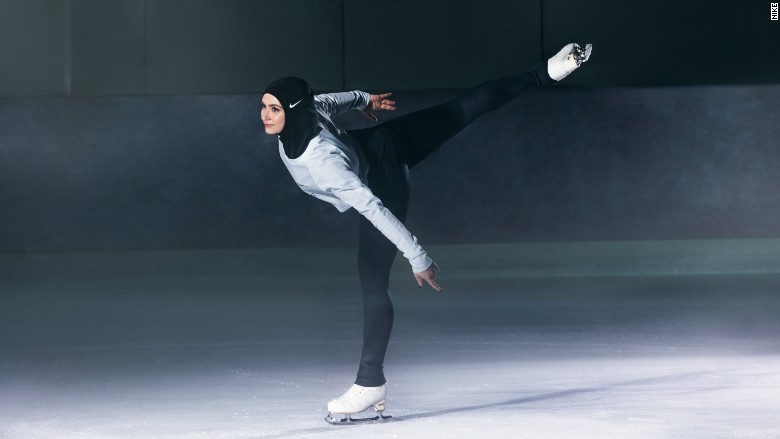 Sumary: Nike will launch a performance hijab for female Muslim athletes under the Pro Hijab brand next year.
Source: The Industry
Writer: Lauretta Roberts
The sportswear giant claims it is the first to offer a version of the traditional Islamic head scarf designed specifically for competition. It will allow athletes to observe the traditional Islamic practice of covering the head without compromising performance, Nike said.
Made from a lightweight flexible material, it will hit stores next year and images have been released on social media showing high-profile athletes wearing the Nike hijab, including figure skater Zahra Lari and runner and coach Manal Rostom.
Nike said the Pro Hijab was launched after Muslim athletes visiting Nike's headquarters in Beaverton, Oregon, complained about the difficulties of wearing a hijab while competing. The company consulted with Muslim athletes from around the world, including Middle Eastern runners and cyclists, to help develop the product.
The market for modest fashion and performance wear has huge potential and is largely untapped though some businesses are beginning to move into the market. Yesterday the world's first global online destination for luxury modest fashion, The Modist, was launched and features a curated range of clothing from 75 high-end designers including Mary Katrantzou and Christopher Kane.
Images: Vivienne Balla, Instagram