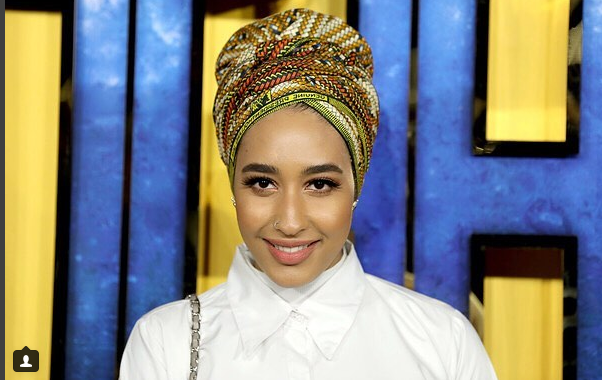 Mariah Idrissi, Modest fashion icon and social media star, promoting an online fashion retailer in UAE on her Instagram page.
The story was originally appeared on Arab News
Modest-fashion icon Mariah Idrissi has been spotlighting her new campaign for UAE-based online fashion retailer Namshi on Instagram.
Posting a picture of one of the campaign's posters inside the Dubai Metro, the British model and social-media star wrote the self-deprecating missive: "When boss mans on their way to work and they gotta see my bighead."
Idrissi first made headlines in 2015 when she became the first model to wear a hijab in an international fashion campaign — Swedish retailer H&M's "Close the Loop." The 25-year-old, who has Moroccan and Pakistani ancestry, has since been hailed as one of the pioneers of the Muslim-influenced modest fashion movement, working for a diverse range of brands, including MAC Cosmetics and Rihanna's Fenty Beauty.
The Namshi campaign continues this trend, once again featuring Idrissi in her hijab.
Idrissi had earlier posted images from the Namshi campaign photo shoot on her Instagram page, including a shot of her dressed in a crushed velvet silver two-piece, belted at the waist, sitting on a step ladder placed on a rooftop with Dubai's iconic skyline behind her, accompanied by the caption "All the way up."
Idrissi recently returned from a trip to Los Angeles, also chronicled on Instagram, during which she hung out with fellow Brit, actor John Boyega, star of the current "Star Wars" movies, among others.
"What I've loved about this city are the two worlds that co-exist so beautifully," she wrote. "You got the whole Hollywood, everybody tryna be somebody city, but then you also have the land's natural beauty."