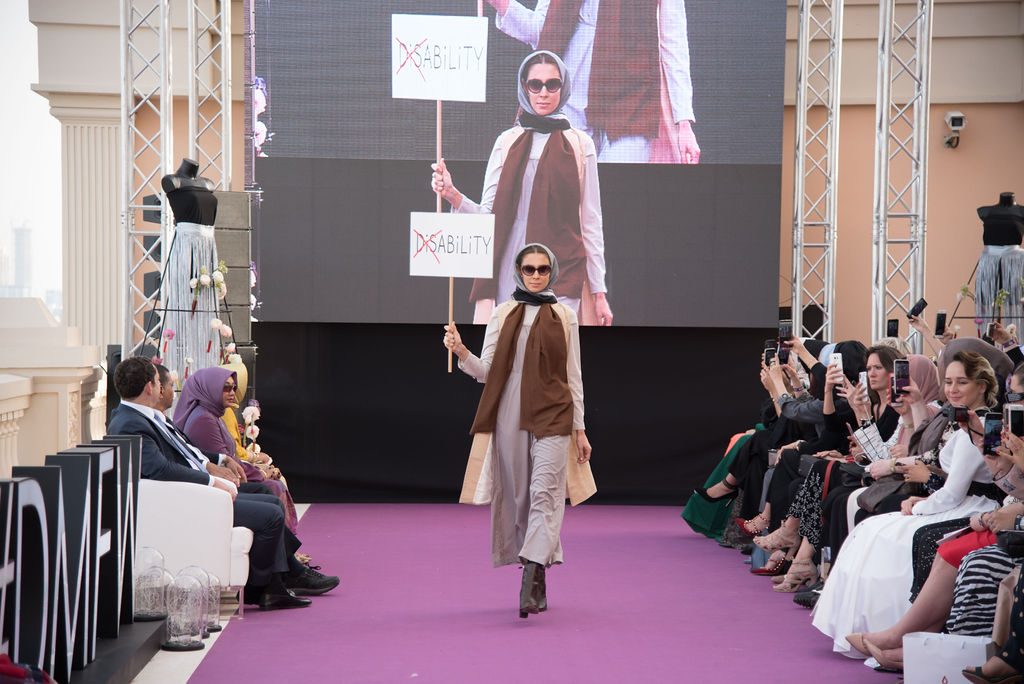 In an email exchange with Asia Rafiq, modest fashion designer,  we had a chance to learn more about her dedication to make life easier for disable people. Below, please read our email exchange with Rafiq. Also, Goltune News interviewed Rafiq in Dubai, for the upcoming podcast program. She will be featured in the program soon.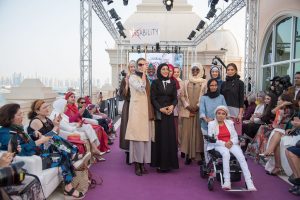 My name is Asiya Rafiq. I am Modest Fashion Wear Designer. I design my clothes with 'disabled' people in mind. I was born in Kashmir India. I graduated from psychology program.
My childhood was chaotic since there were numerous interruptions in my daily activities. One of the scariest memories I have is when I was followed by a 45-year-old alcoholic. I was 9 years old at the time. I think it was just the grace of God that I was able to escape the horror. Many young girls lose their lives under such circumstances. They may get rapped, or murdered. It was purely a magic that I was able to escape the man. Even to this day, I get depressed by remembering the incident. I hate alcohol and anyone or anything involved with alcohol.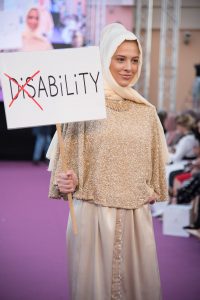 I completed my education with great difficulties … in the shadow of bullets and bombs in which it was happening almost every day. Due to high tension in my village, I decided to leave my hometown early. I had to travel to other places for education and experience.
Eventually, I became interested in "helping people of determination" she said to Khalij Times. "I remember this one instance when a young man wanted to go for prayers but was having trouble with his shoelaces. He finally asked me for help and I obliged," she said. "But from then on, it opened my eyes to the fact that small things, such as being unable to untie laces, can go a long way towards making someone feel helpless or frustrated. I wanted to do something that could make life easier for him – and for people like him."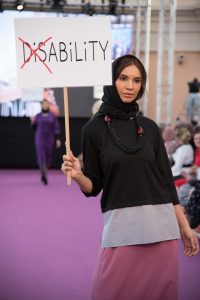 People with disabilities have certain weaknesses, and strengths. I think it is important to make them feel they matter. One of the ways is to help them to become more independent. It helps with their sense of dignity and self-reliance.
It is written in the Holy Quran that 'children of Adam wear your beautiful apparel at every time and every prayer; eat and drink, but do not waste.'  This keeps me moving towards creating creating beautiful modest clothing for people with different religious beliefs and various needs. I hope I can make clothes for every one, including disables.