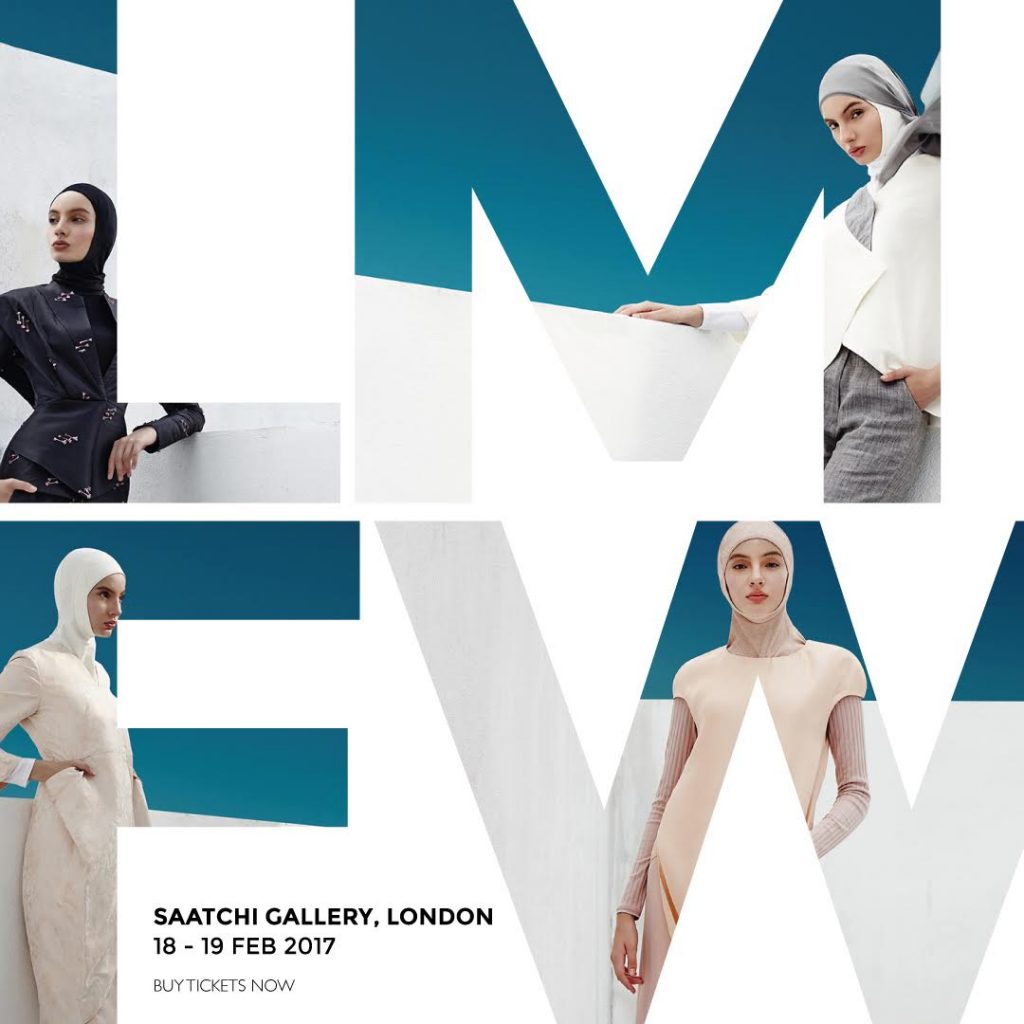 HAUTE ELAN LAUNCHES LONDON MODEST FASHION WEEK 
Feb 16th 2017 – Haute Elan is proud to announce the first ever modest fashion showcase in the British capital, London Modest Fashion Week (LMFW) with Illamasqua as official sponsors.
On 18th and 19th February 2017, forty designers will unveil their latest collections on the runway at the Saatchi Gallery. Offering a platform for emerging and established modest fashion brands from all over the world to connect with industry insiders, retailers, modest fashion influencers, celebrities and the British public, the event will also consist of pop-up stores, panel discussions and investor workshops.
LMFW aims to be an annual fixture and comes at an opportune time: the global Muslim population is young and growing, with spend on clothing set to hit USD 327bn by 2020. Romanna Bint-Abubaker, CEO of Haute Elan said, "London Modest Fashion Week is a new and exciting addition to the London fashion calendar. It will act as an industry catalyst for UK's fledgling modest fashion industry, bringing into the mainstream highlights of modest fashion – culture and elegance. London has increasingly been seen as the fashion tech capital of the world and so it is not a surprise that we chose to host this event in our homeground."
Tickets are available to purchase online now. Full list of participating designers to be announced soon but include Art of Heritage of Saudi Arabia, Roddiva of Cyprus, Blancheur of Malaysia, Maslea of Malaysia, Mimya and Feradje Official of Turkey, and attendees include influential bloggers Dina Tokio and NabillaBee, first H&M model Mariah Idrissi, Rabia Z of the UAE and media personalities Muna AbuSulayman and Fadia Al Taweel of Saudi Arabia. Attending media include Al Jazeera +, BBC Digital, Salaam Gateway, The National (UAE), MBC and much more global media from Malaysia to Turkey.
Haute Elan is also delighted to partner with Millennium Hotels and Resorts and UK charity, Penny Appeal.
ABOUT HAUTE ELAN
Haute Elan was founded in 2013 and has quickly grown to become the global destination for modest fashion, with offices and showrooms in London and Malaysia. Housing over 200 designers from all over the world, Haute Elan ships to customers in 220 countries and offers a seamless shopping experience across desktop, mobile and tablet, as well as 24-hour customer care over email, telephone and social media. At the core of the business is the belief that business should be a tool for the betterment of our society and £1 for every purchase is given to the Women Collective, which provides funds, mentoring and support to empower female entrepreneurs.
Schedule of the fashion weekend:
LMFW, Day 1, Saturday 18, February 2017
LMFW, Day 2, Sunday 19, February 2017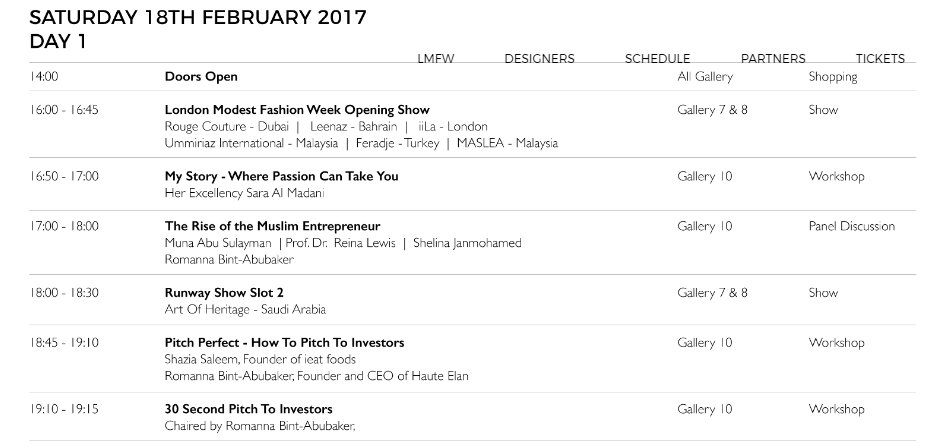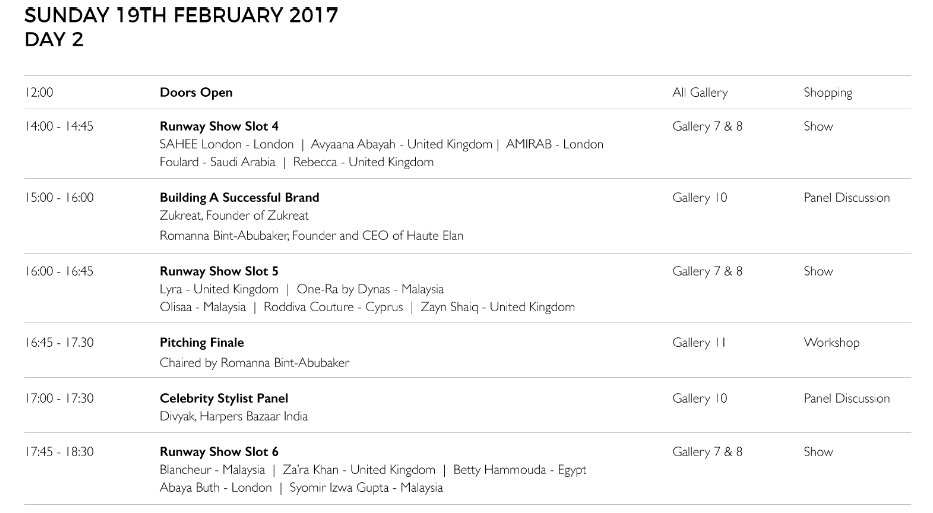 ---
Goltune is editorially independent. We set our agenda. No one edits our editors. No one steers our opinion. This is important as it enables us to stay true to our values.
Every contribution we receive from readers like you, big or small, goes directly into funding our journalism. Please support Goltune, large or small.
Send your contributions to our PayPal account: [email protected]
Or, Click the link to pledge your support.
Thank you,
Goltune Editorial Team